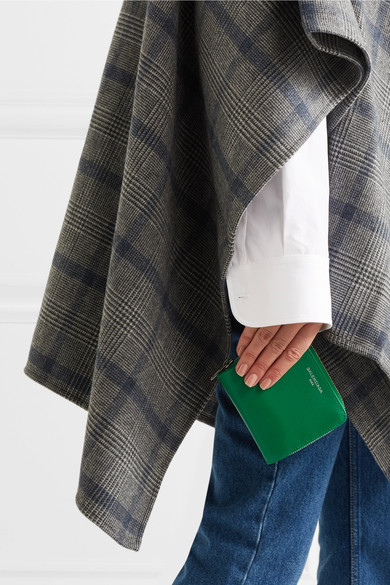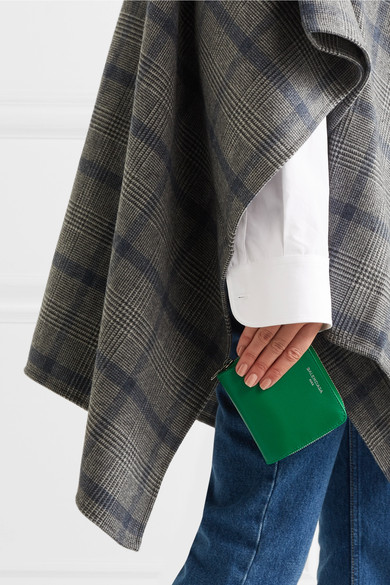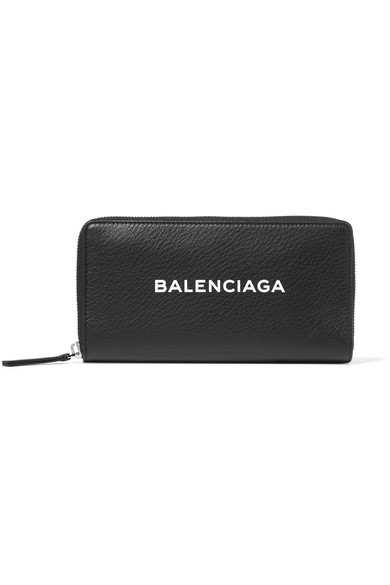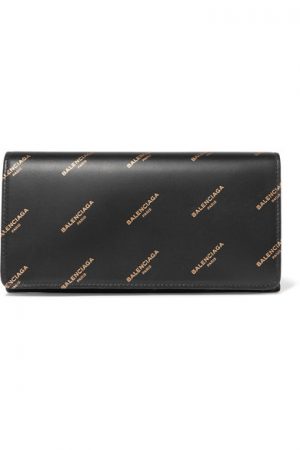 Luxury fashion designer Balenciaga released this amazing wallet just in time for the holiday shopping season. Demna Gvasalia, Balenciaga's creative director, is often recognized for combining refinement with originality. The rectangular wallet appears plain, with a black leather exterior and the Balenciaga logo printed in white on the front.
Like many others of its style and shape, the wallet unzips on three sides. On the interior, the wallet has slots for credit cards, a central zipper pouch for change, and four separate sections for notes, bills, and receipts. It is made completely of leather. Critics have wondered what, besides the logo, distinguishes it from others like it.
If Balenciaga is your go-to designer, this wallet offers functionality and shows your devotion to the brand. However, a quick search on Amazon (if you dare) shows the same look is available from multiple vendors for much less. This model features the same leather, zip closures, and compartments for just over $10. (Ha Ha!!!)
However, this cool article from Lifehacker defends (in a sense) the impulse to invest in deluxe fashion goodies—and they've got the math to prove it. For instance, this passage is worth considering: "Clothing isn't an investment in the traditional sense (it never gains value, and you'll never sell an item of clothing for more than it was purchased), but it's good to think of it as a down payment on your daily comfort, your confidence in your appearance, and the utility of your wardrobe."
Many people choose designer products because they show innovation that elevates everyday items to a new level. The similarities between the Balenciaga wallet and others like it make one wonder if the designer created something unique worth the high price or if they just stuck their name on a design that has been around for decades. We report, you decide! After speaking with Betsy, her answer was: No decision…Balenciaga! Click any of the purple links to indulge.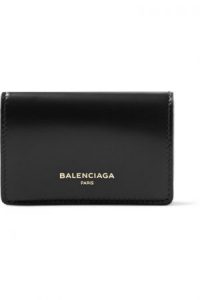 Black zip around wallet with white designer name
Black smooth printed leather wallet (designer label)
Green Leather textured wallet (compact style)
Black wallet (compact style) with center white logo name