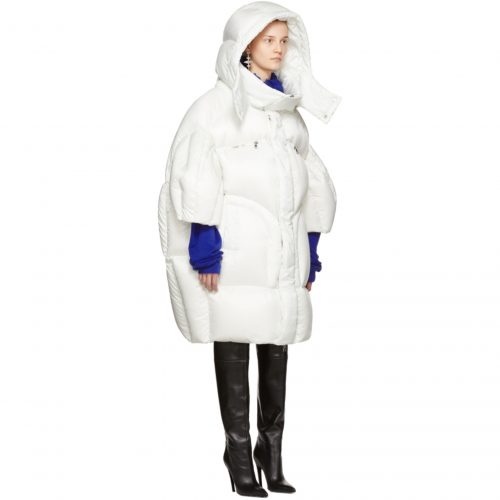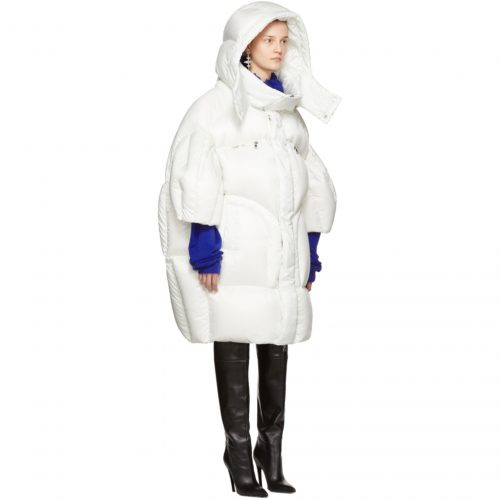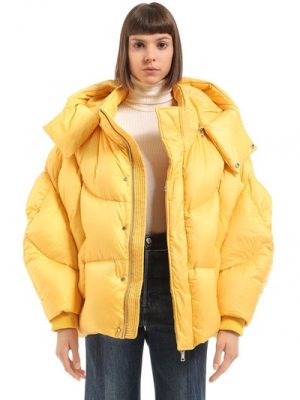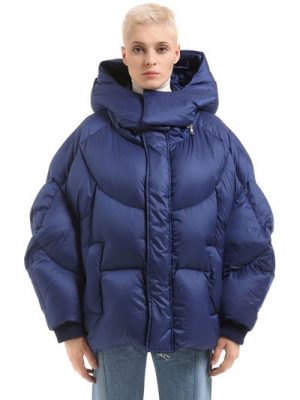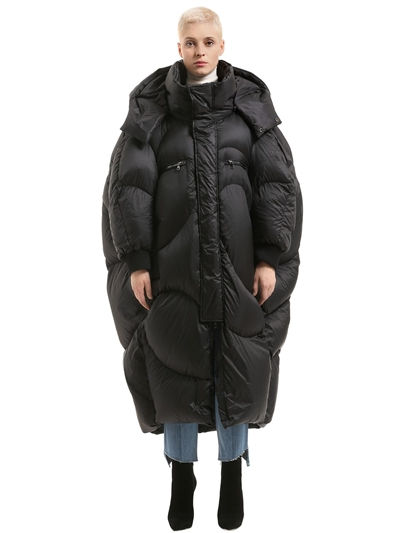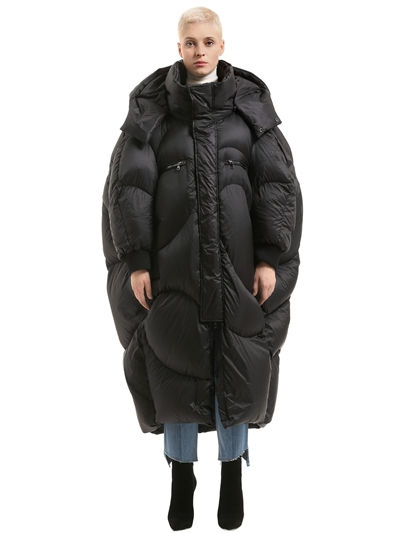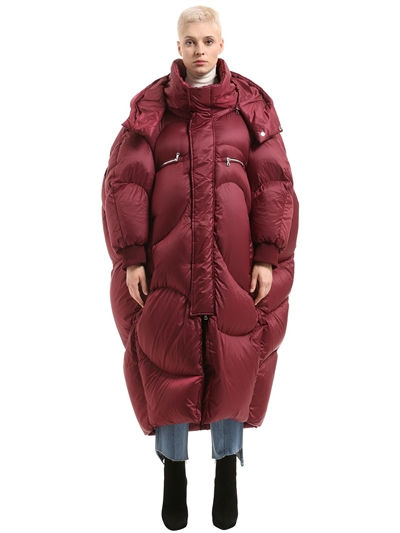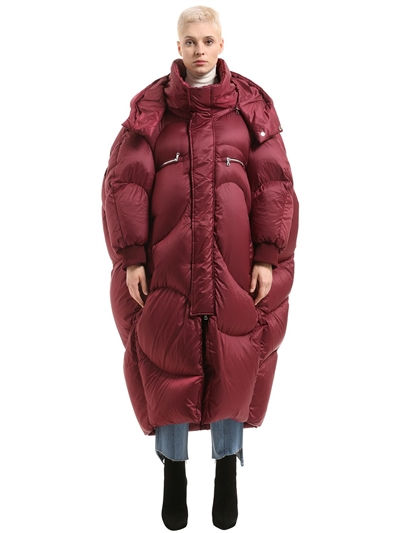 Designers assure the fashion-forward that the cold-weather trend for 2017 involves oversized coats. However, is it possible that this long white quilted puffer jacket makes women look more inflated than fashionable?
If jackets are meant to protect from the cold, one wonders why this one has short sleeves. The Chen Peng jacket is stuffed with goose down and feathers, and has the added bulk of a detachable hood and stand collar. Trends from other designer brands have A-line silhouettes and boxy lines.
Designers claim the oversized jackets can go with anything, but one wonders why women would choose to hide an outfit behind something that makes them look like a giant marshmallow swallowed them whole. The most flattering designs make waists, hips, and thighs look smaller, not ridiculously overblown.
Better options might include designs with a more fitted look. Shop designers who offer double-breasted wool options that embrace the oversized trend but can be belted for a more figure-flattering appearance.
As the days grow colder when you search for outerwear that keeps away the chill, realize this trend (Betsy's opinion) is not one that will last even in Chen Peng's yellow puffer! Giant outerwear might be cozy for a weekend at the cabin, but at the end of the season, a giant puffer jacket could just wind up on your list of fashion regrets. Definitely not this winter! Shop This Season's Most Coveted Winter Goodies. Click the purple links to indulge and  I mean indulge $$$$$$.
Oversized Hooded Navy Blue Puffer
Light Pink Short Puffer Jacket (not featured above)
Light Blue Short Puffer Jacket (not featured above)
The black pieces in the collection are not on sale.