Are you ready to purchase the most lavish nail polish to hit the beauty market? YOU maybe ready but you'll have to get on the wait list first. A wait list for nail polish? Wonder who makes this polish??? Hmmm…let me give you a hint…signature red sole. Yes, it's from renown shoe designer, Christian Louboutin. The glossy color appropriately named Rouge Red…a perfect match next to his iconic red soles.
Now you can wear Louboutin's signature bright red-sole color on your nails and hopefully it won't chip off as quickly as the red soles on your Louboutin pumps, boots and flats. The polish comes in a stunning bottle worthy of its own shelf. Very soon you'll be able to buy a variety of CL colors. (right now just the Rouge-Red is available) The polish boasts that two-coats will give your nails the effect of twenty coats of a regular polish. Not bad for a $50 bottle of nail polish. "The custom-designed, patented triangular brush ensures precise application, while shorter bristles pick up the right amount of product, preventing air bubbles and ensuring flawless coverage".
If you're ready to paint the town RED click the link to indulge and pre-order. We must thank one of our fashion-forward readers, Jamie for sharing this nail-tip with us!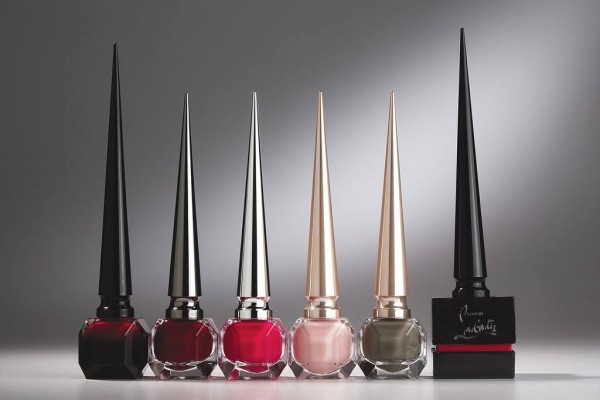 SHOP THE POST