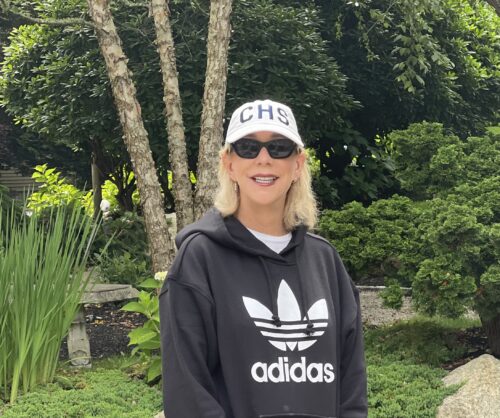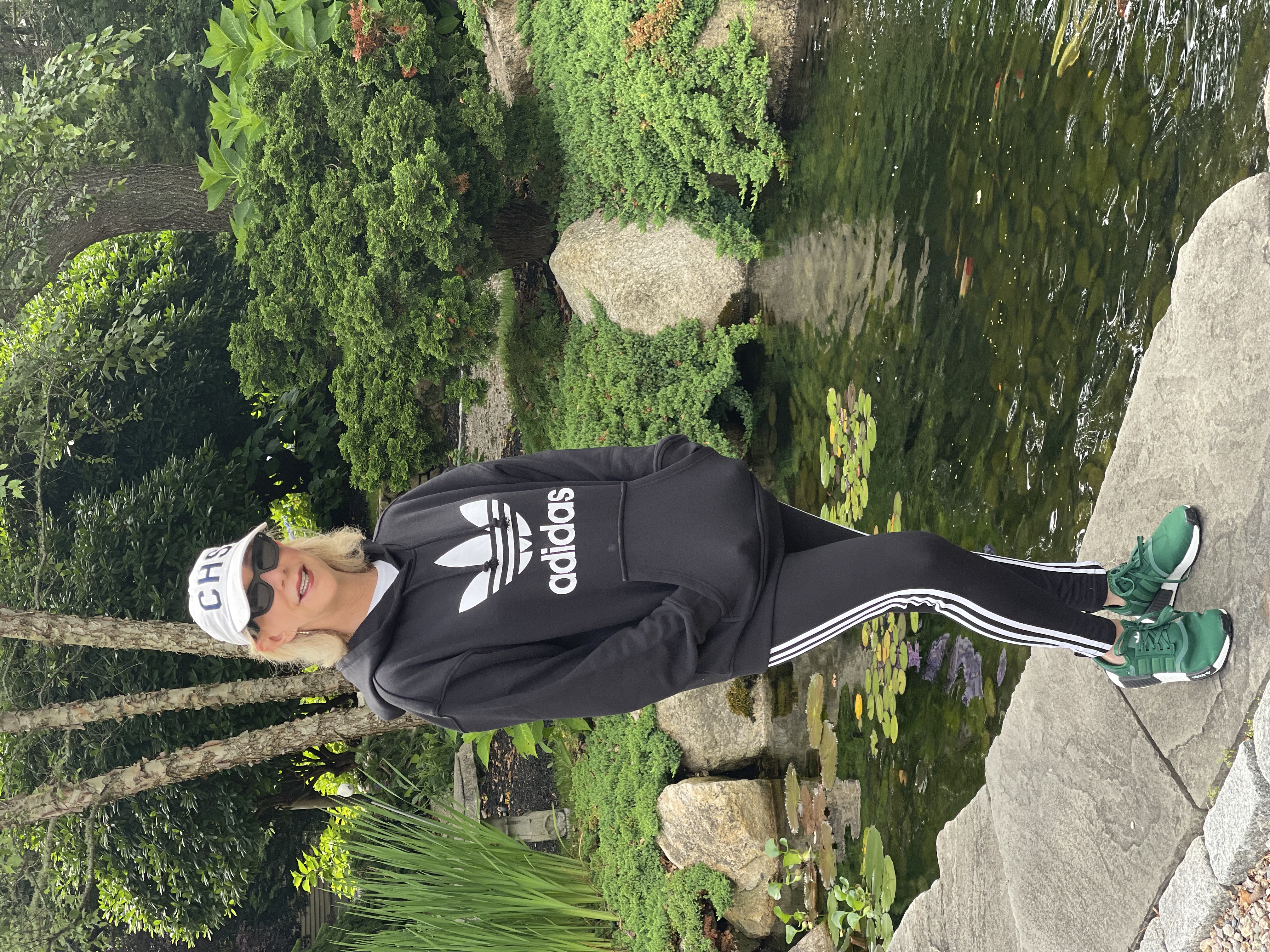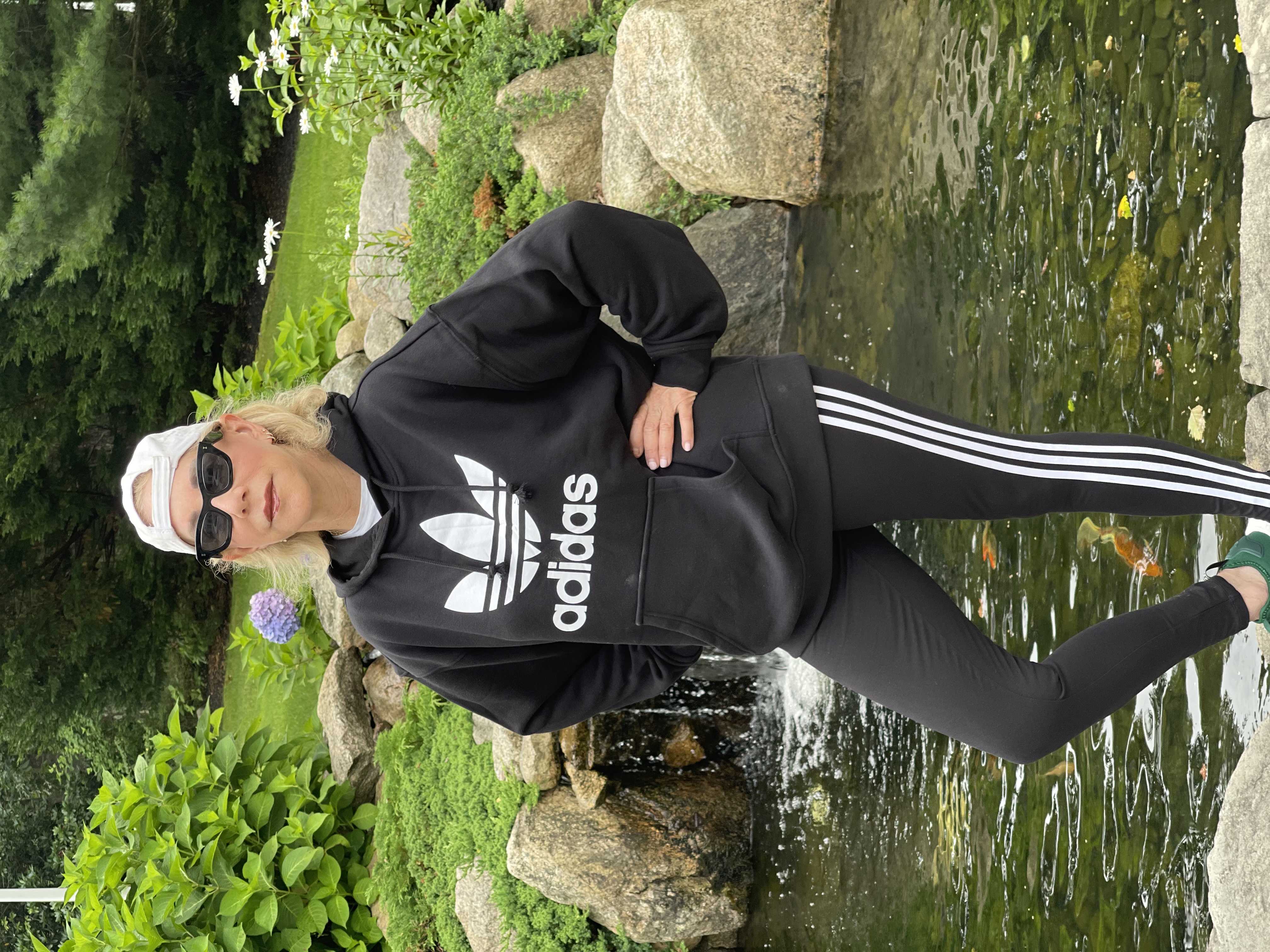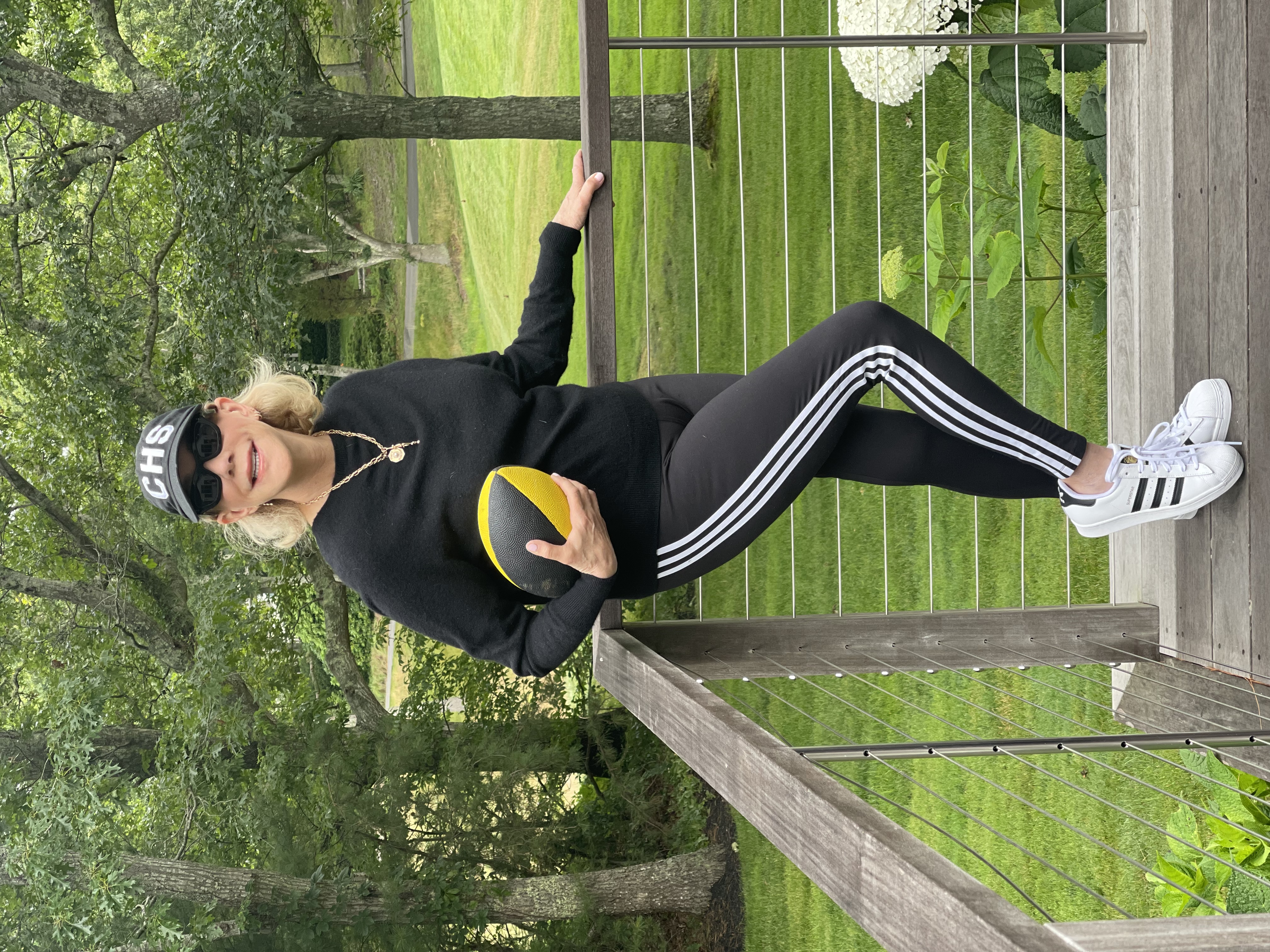 Are you ready to go out for your morning run? I'm always on the move. "My last post discussed how much I love the great outdoors, running every morning and walking at a slower pace if I'm winding down my run". I'm obsessed with a healthy diet, drinking lots of water, exercising and, of course, wearing trending sports clothes and running shoes providing all day comfort.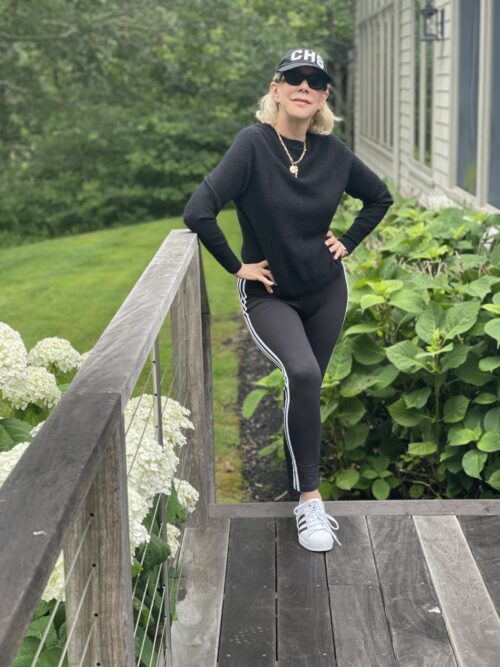 Here's my story;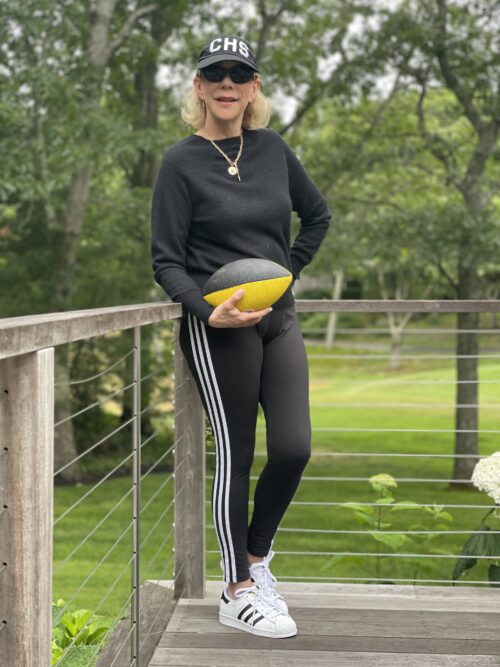 Being a fashion blogger I must comment on how much I love carefree versatile sports wear. By the way I do know how to throw a football although a touch down is out of my league! (no pun intended)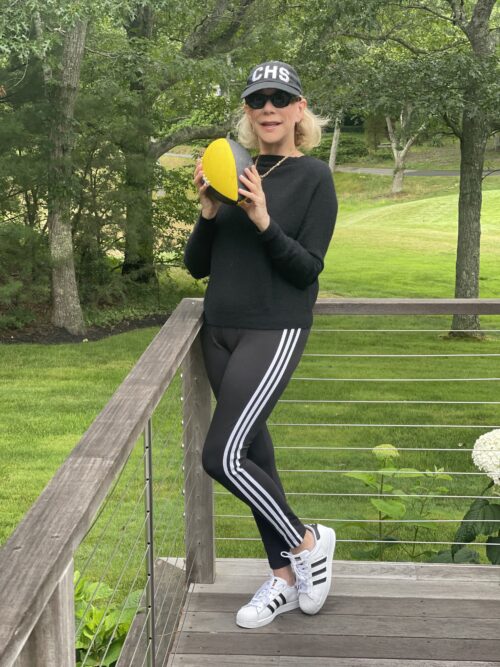 I can't get enough adidas sweatshirts with hoodies, the three stripe reimagined pair of classic white samba running shoes and the three stripe adidas black and white leggings part of the three stripe life collection. As they say, what's old is new again as seen in this timeless collection. Personally, this is one of my favorite looks from adidas.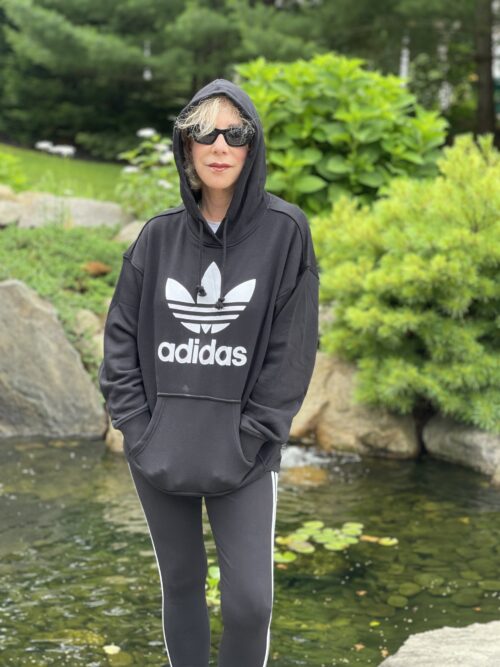 The three stripe life collections offer many trending collaborations and colors such as ultraboost adidas running shoes in cream, lavender, dusty rose, pink, grey and so much more!  Newly trending sweatshirts and track suits can be seen in raging red and turquoise track suits.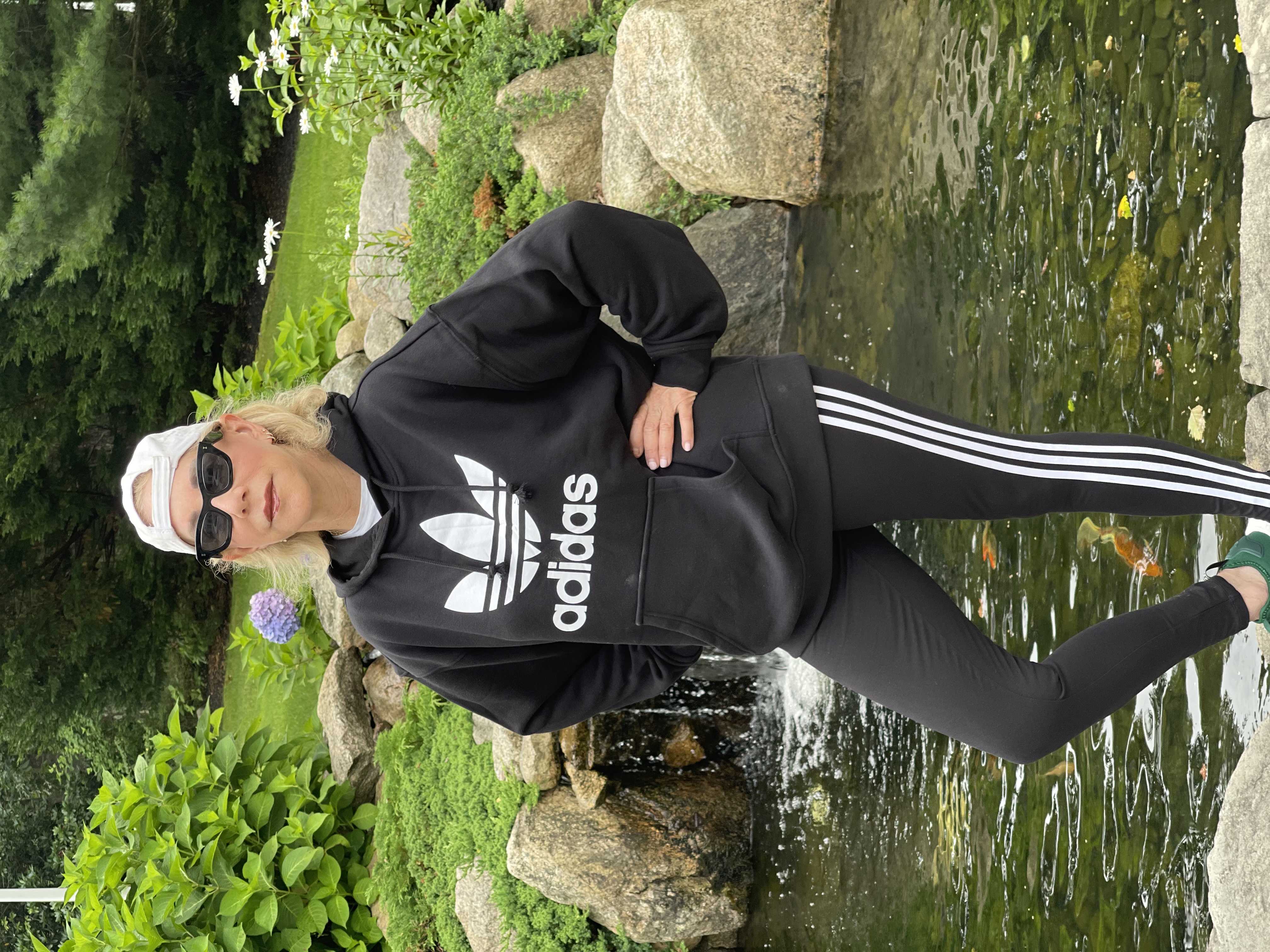 For a dresser look try the eye-popping sequin leggings from the Ivy Park tracksuit collaboration. If you're looking for a glitzy look the sparkling sequin track pants deliver an edgy, chic style. The sequins elevate the iconic three stripe leggings to a more fashionable style. They come with a great dazzling matching top.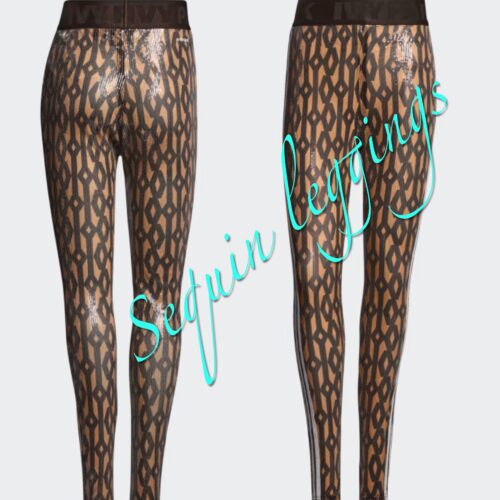 Be sure and check out the ultraboost running shoes. They are comfortable and offer great ankle support.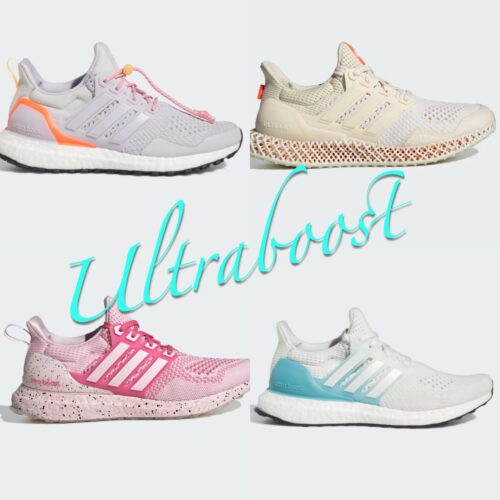 I prefer the dark green, a popular fall color as seen on me below.
Unique collaborations have taken these running shoes to the next level, but the focus remains on functionality and comfort. You may enjoy the collabs with Y-3 and Stella McCartney.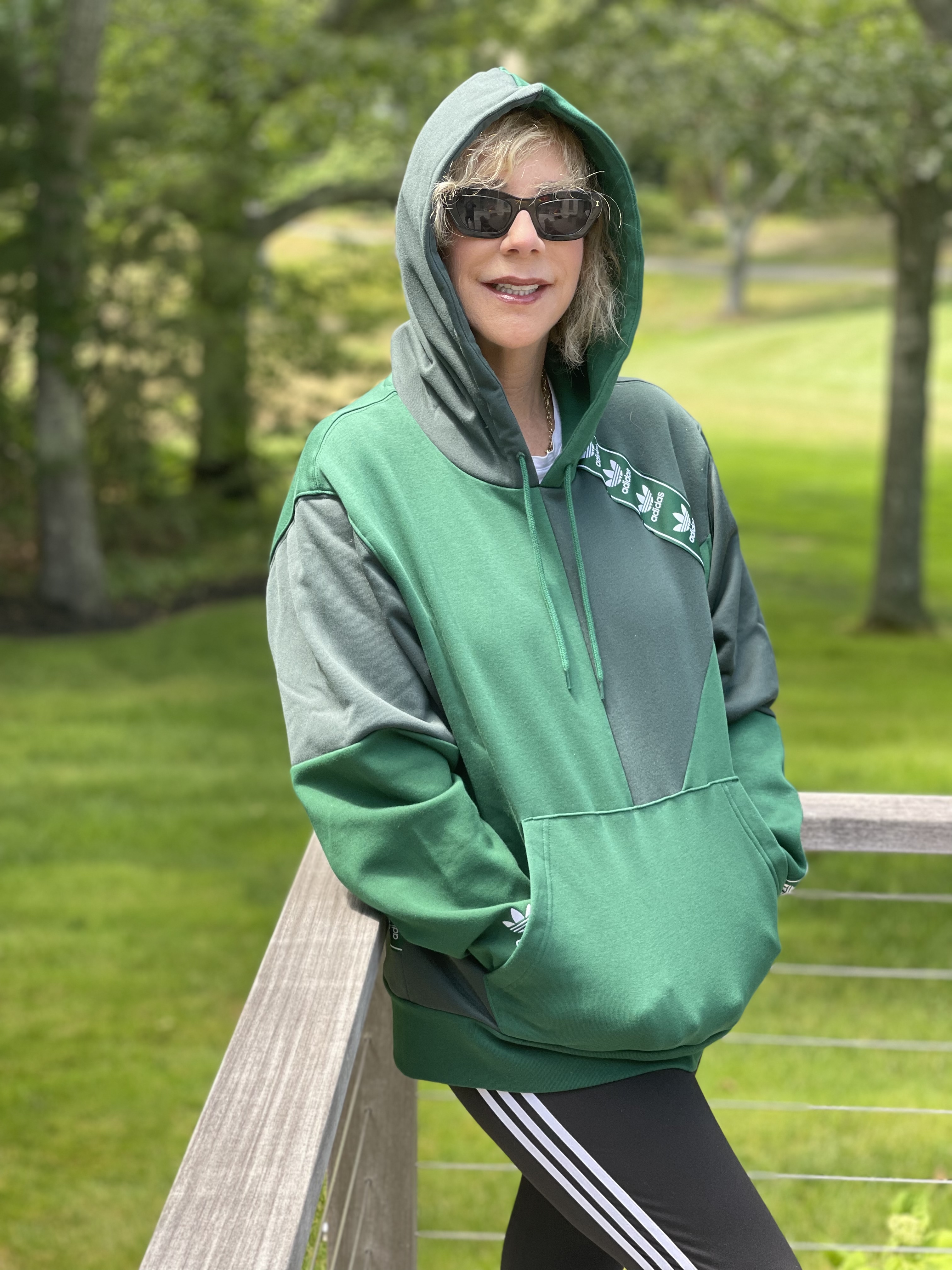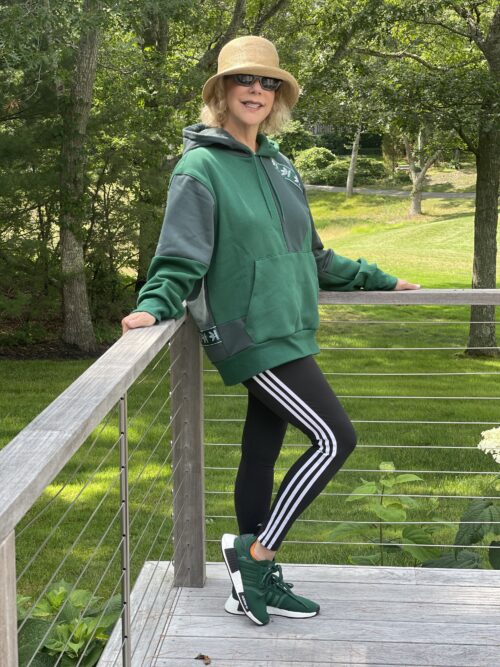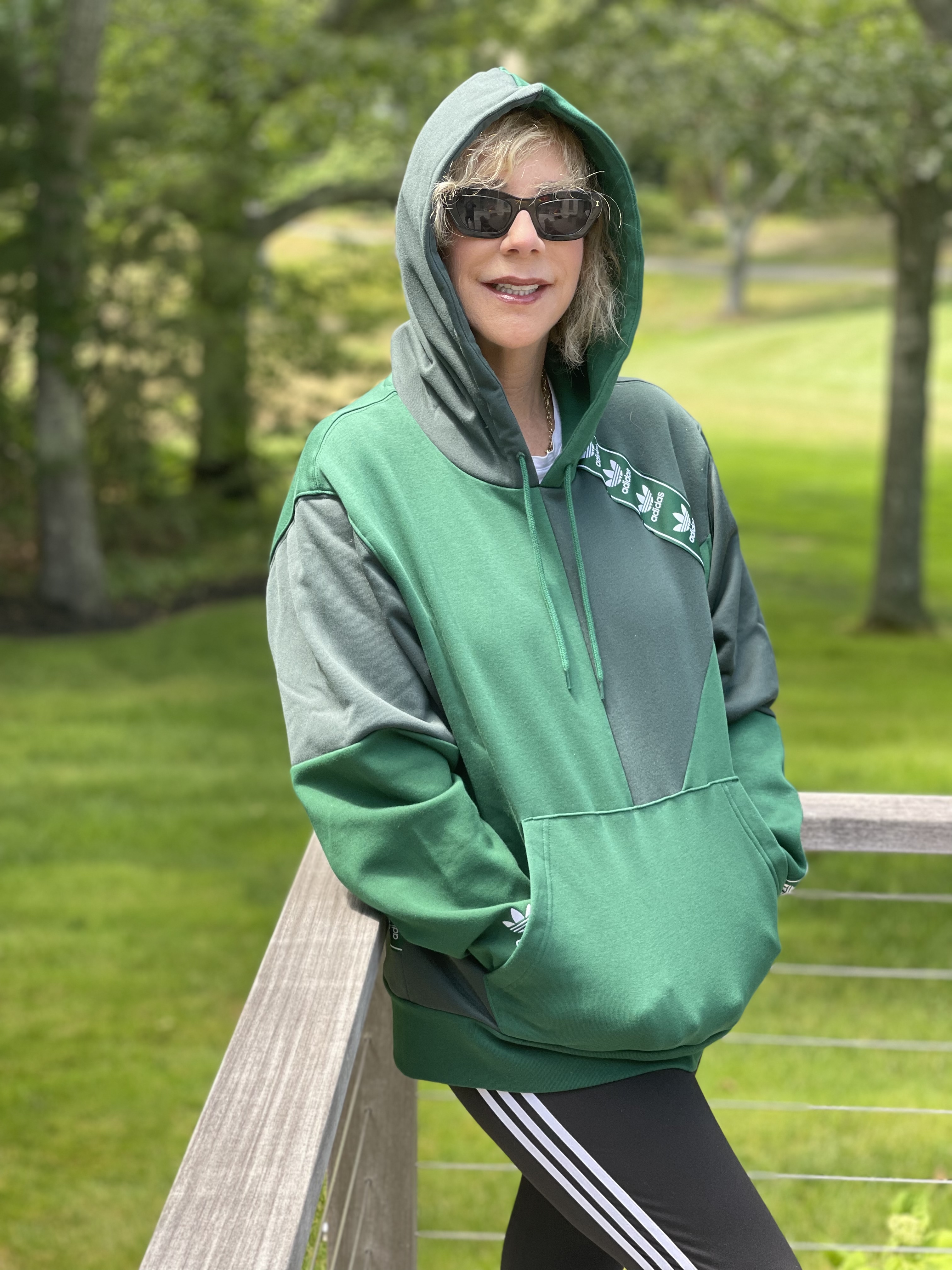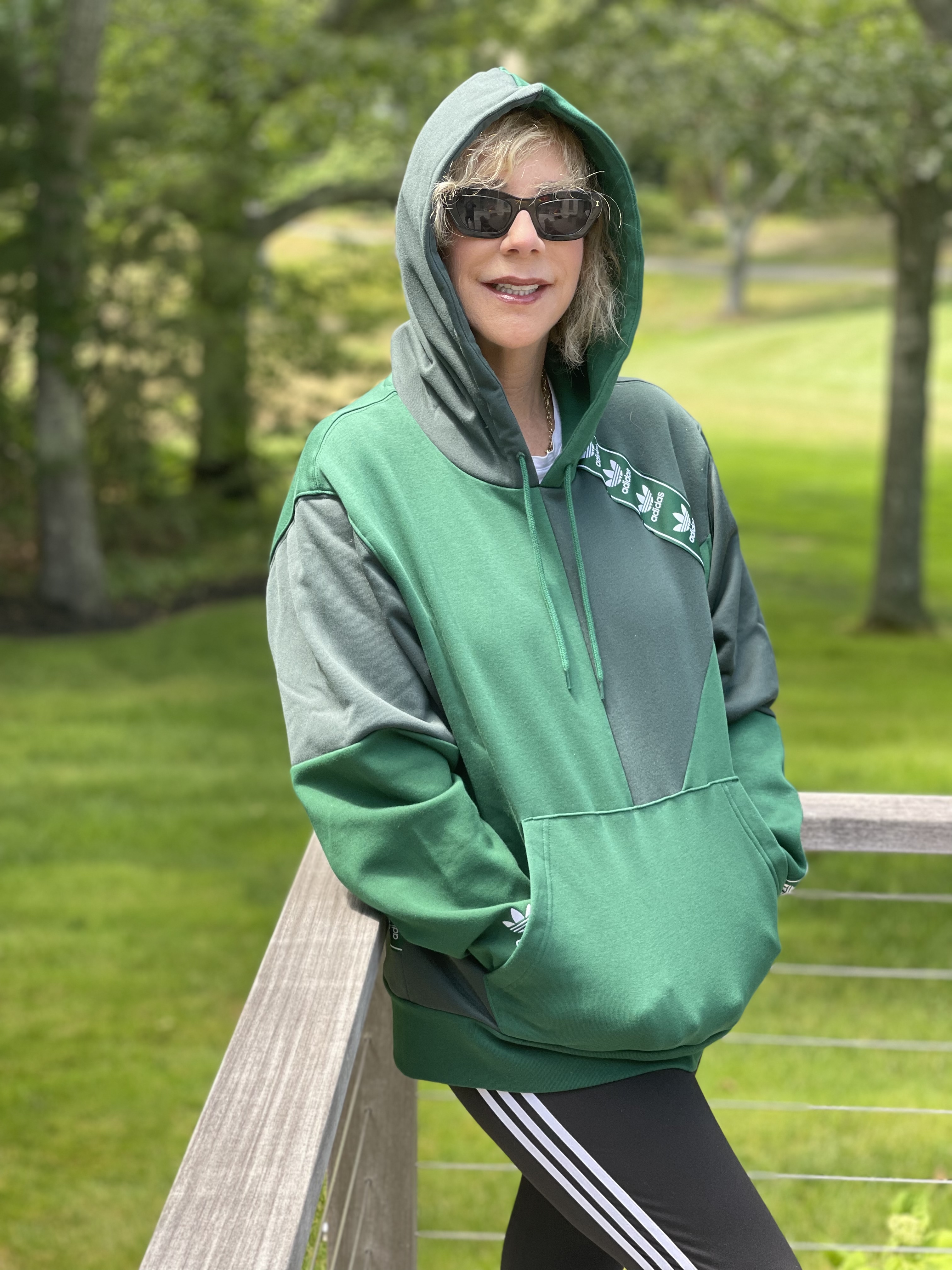 No better way to be dressed when running in adidas sportswear, sweatshirts and adidas running shoes. The look surpasses any other athletic style competitors! Go for it!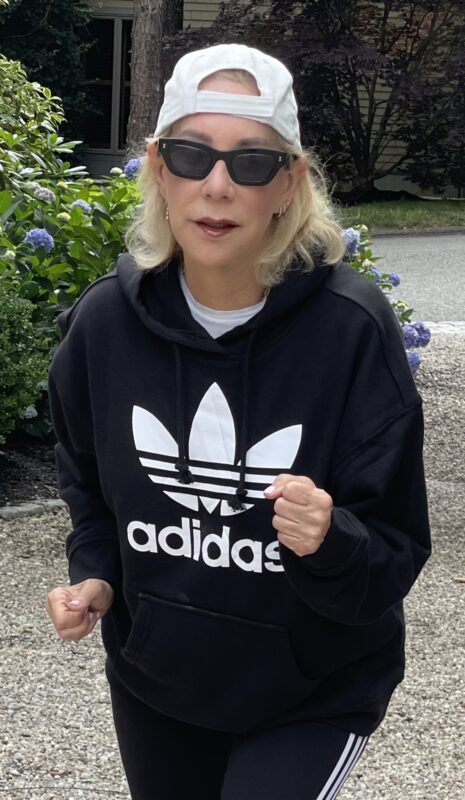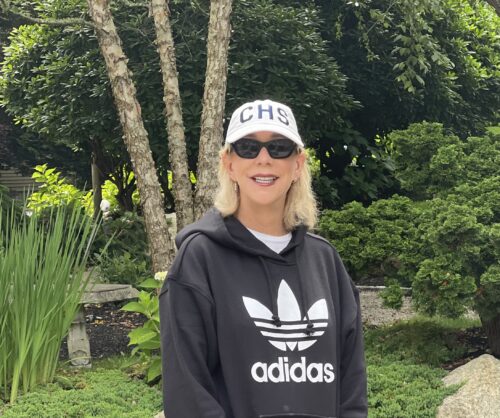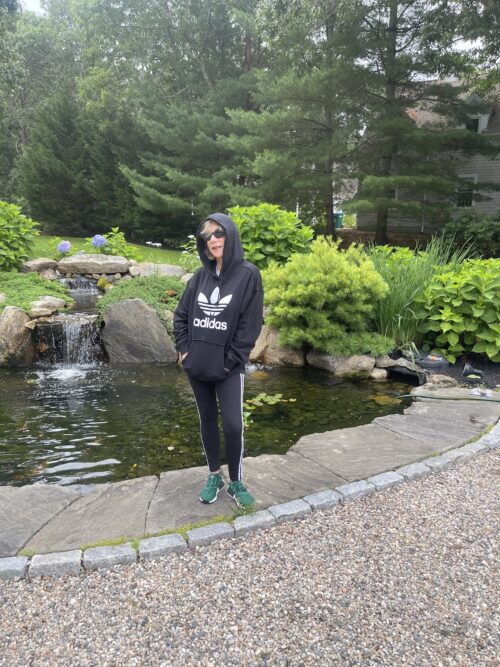 That's my story and I'm sticking to it.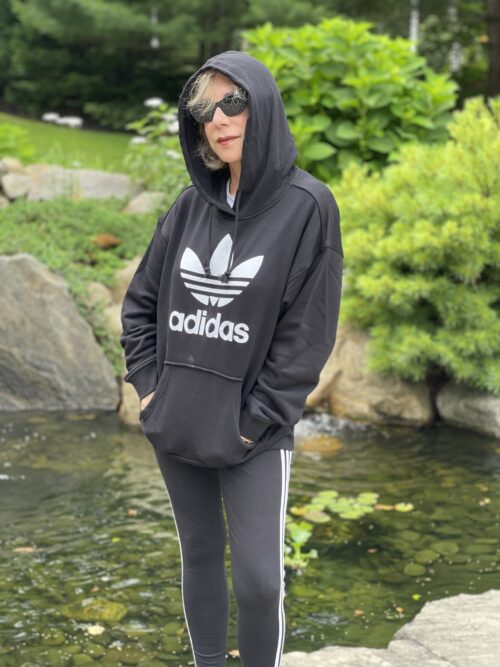 Click the links to view the latest looks and fabulous sale pieces. Whether you're jogging, running, walking, exercising or taking a gym class you can't go wrong with any of these fabulous adidas pieces.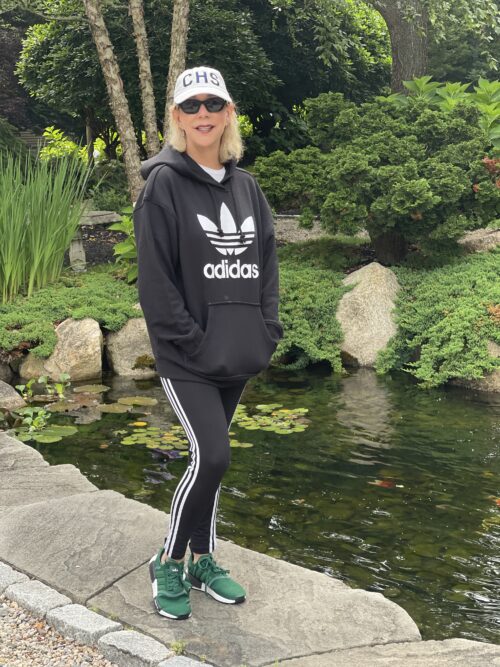 XOXO,