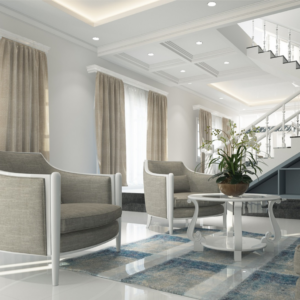 Everyone has a dream home, and they'll do whatever it takes to achieve this. Whether that's making a few renovations to your existing property or building one from scratch, quite a lot can be involved. It can be enough to cause a lot of stress and more than a few headaches.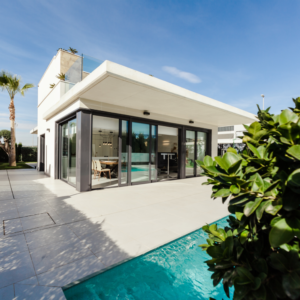 By being as practical as possible, however, you can make it much easier on yourself. Using a few specific steps to design your dream home is recommended for this. Some of these are obvious, but others aren't. If you want to have your dream home, it's worth focusing on these three guidelines.
Steps To Design Your Dream Home: 3 Practical Options
1. Figure Out Your Budget
One of the first steps to designing your dream home is to figure out how much you have to spend on it. Take the time to put together a budget for your renovations or for building a new home. Keep in mind, you'll have quite a few ideas to include in your budget, outside of the obvious:
Inspections

Architect fees

Unexpected developments
Once you have your budget, you can make better decisions based on whether they fit into your budget. It avoids any hassle in the future.
2. Choose The Style Of Your Home
You'll have quite a few decisions to make when you're designing your dream home. Almost all of these focus on how your house will look. The number of these decisions-and the options available with each – can be overwhelming. You make it more straightforward by picking the style of home you want.
Doing this at the start lets you narrow down your options when making any decisions. It also gives you an end goal to work towards and a vision for your home. Making any other choices after you've decided this will be much easier than you'd think.
3. Don't  Overlook Interior Design
Interior design is one of the more notable steps to designing your dream home. Despite that, it's often put on the backburner, as homeowners focus more on the overall design and layout. While these can be important, you'll still need to focus on how your rooms will look once you've decorated them.
Decorating will be one of the more obvious parts of making the rooms look appealing, after all. It could be worth working with an interior design company, such as Est Est Inc to help with this. These companies make sure your dream home is as beautiful as possible.
Steps To Design Your Dream Home: Wrapping Up
You might need to take multiple steps to design your dream home, some of which might not be too obvious. They'll still need to be done, however. If they're not, you could make getting your dream home more complicated and stressful. There'll be more headaches involved.
Choosing the style of your dream home, figuring out your budget, and not overlooking interior design are some of the more notable of these. They'll make the process more straightforward, and you could end up avoiding quite a few headaches.
XOXO,