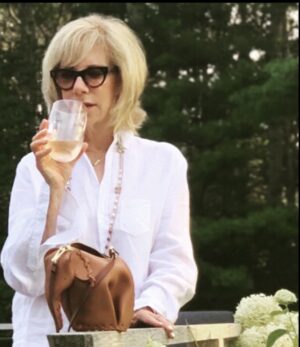 Assuming you'll make yourself stand out on a night out is not just about how you look, but how you feel. There are many things we can do to pull ourselves together in a short amount of time, but we have to remember it's just as much about what we go through on the inside. No doubt it can be a lot of fun, but it can also be anxiety producing. We should always feel great on a night out, and we should always feel like ourselves. So, here are a few things you should bear in mind to ensure you're feeling and looking you're optimum.
Pace Yourself
If you haven't gone on a night out in a long time, it can be so easy to go as fast as possible and just go overboard because, after all, you deserve it. But if you are someone who doesn't fare well the next day or is someone that has bouts of depression after drinking alcohol, it's important that you pace yourself. It can be easy to play catch up if you're running late after agonizing over the perfect dress, but it's always a good idea to remember that a night out should be fun, relaxing, and you don't need to drink to have a good time. 
Accessorize to Your Heart's Content
It's easy to spend a lot of time anguishing over the perfect shoes or handbags, but while you may have a few Chanel bags in tow, you can always opt for something more practical, such as a Goyard, because you can throw almost everything in them, including a pair of flat shoes that will make life a lot easier. Wearing a pair of heels and bringing a pair of flats means you've got something practical to wear on those long journeys to catch a taxi. It's always worth putting a comfortable pair of shoes in your handbag so your feet won't be too sore the next day.
Do Your Hair
Way
Ahead of Time
Maybe you're the type of person that waits until a couple of hours before the taxi arrives to do your hair, but it's always a nice treat to invest in someone that will come to your home and do your hair, as well as your manicures and pedicures. A beautician that comes to your home can also do your waxing and eyelash extensions, which can be a lifesaver, especially for those that have young children running around! It might be harder to make an effort with your hair when you don't have much time to do everything, but this is why having someone come to your home  makes things far less stressful.
Invest in a Capsule Wardrobe
A great capsule collection for your wardrobe typically has somewhere between 30 and 50 items of clothing, and while lots of people may scoff at the idea of downsizing, it makes life a lot easier when it comes to a night out. We're easily inundated with choices these days, which is why if you are looking for a new outfit for your night out, you might want to do away with some of the things you haven't worn in the last few months. It can be difficult to keep up with the latest trends, which is why you need to think of dressing purely for you. This is where a capsule wardrobe will not just help you match things easier, but it helps define your wardrobe as a whole. You can then invest in pieces that complement others, ensuring you'll come up with lots of different looks while keeping it fresh. 
Essentials like a leather jacket, trousers and long dresses, or casual looks such as a pair of jeans and  t-shirts, can all go a long way. Your accessories can be statement pieces that add something extra. Those eye-catching staples such as big earrings work wonders because you don't have to layer lots of accessories together. It can be extra work to layer accessories that work well together. Putting on a pair of statement hoops can instantly elevate the entire outfit and it's a lot less to think about.
If You Don't Know What to Wear, Go for Black
It's such a simple solution, but if you are struggling with florals or brightly colored dresses or they just don't work for you no matter how much you try, instead, think about those LBDs or even investing in a pair of cropped black jeans and ankle boots that make it look like you've put in the effort.
The Little Things Make a Big Difference
We can spend a lot of time thinking that it's all about those statement pieces, but you also need to feel comfortable with yourself for your night out. Regular manicures can make you look more put together, which can make a world of difference in your frame of mind. Regular trips to the manicurist might be tough, but you can always invest in a nail machine that you can use at home which also allows you the opportunity to personalize it more and experiment with different colors and setups without worrying whatever people think. If it doesn't work, very simply get rid of it!
Have a Pair of Sunglasses
It's always an extra special accessory that makes us look extra chic, but sunglasses can work wonders for us because they cover up a lot of sins and heighten that glam factor. But remember, make sure that you choose a pair of sunglasses that suit the shape of your face.
Let's face it, heading on a night out can be a lot of headwork. Trying to get those outfits to correlate and the accessories to layer effectively can be incredibly overwhelming, making you feel stressed before you even step out of the door. But try some of these things and look at how you can make them work for you, so no matter the occasion, you can always feel great on a night out, inside and out.
XOXO,