For many of us it's beanie time. Aren't we lucky! Style and functionality are key during the winter months. For those of you who live in warm climates this is one accessory you DON'T NEED. It's easy for temperatures to drop to single digits or below across many areas of the country so your head and feet need to be well prepared!
The cool air inspires us to look fashionable in winter style.The simple beanie hasn't always been thought of as a fashionable symbol. That's changing as we speak however, as several designers have entered the fray with beanies that are making a statement while keeping us warm. Today we're sharing Acne Studios and Moncler essential beanies boots and scarves.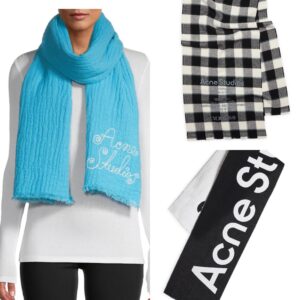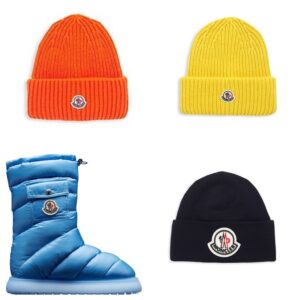 It's important to keep your head nice and warm on frosty days. Our favorite super warm and easy-to-wear beanies are designed by Acne Studios. They don't itch! The beanies come in an array of fabulous colors. For those of you who love a fun beanie, this color beanies goes with everything! Pair with Mackage gloves or mittens to complete your cold weather look. 
When the temperatures are frigid you'll be sure to find some great pieces right here. Living in the northeast the weather is so unpredictable. I start wearing beanie's in late October and don't take them off til the beginning of April. Can't deal with my forehead or fingers being so cold. I'm always changing my winter accessories, that's why I have an extensive hat, boot and glove collection.
Acne Studios Hat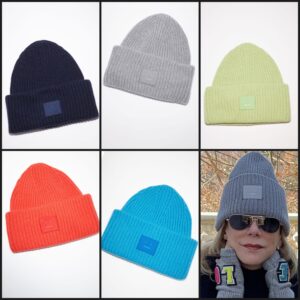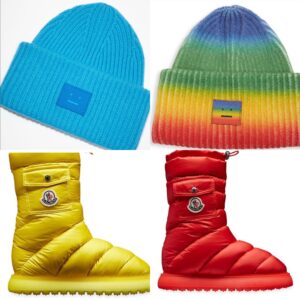 Acne Studio oversized beanies are made from chunky knit soft wool and feature a large embroidered face logo patch with ribbed detailing. Very cool looking! Click the links to shop Acne Studio Beanies. They're super warm, don't itch and are so comfy.
Another fabulous winter accessory are the warm Moncler boots. Perfect for wet snow and traipsing through a snowstorm, Your toes will stay dry and of course toasty!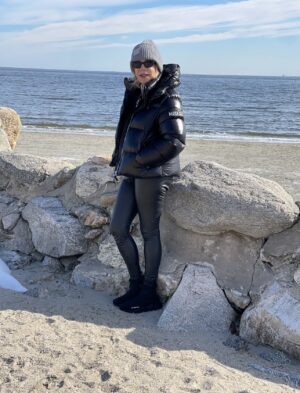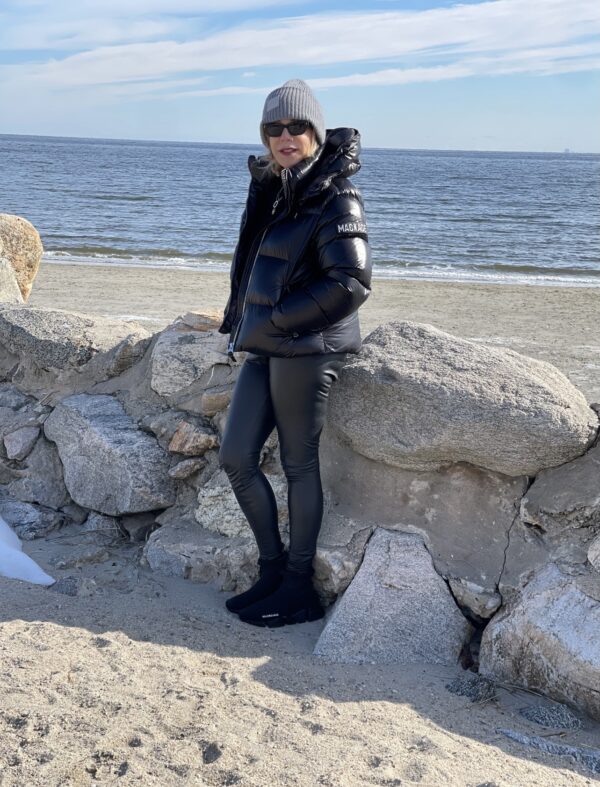 Another iconic essential is the Mackage puffer, (as seen above) the matching hat, and the matching gloves. Works perfectly together!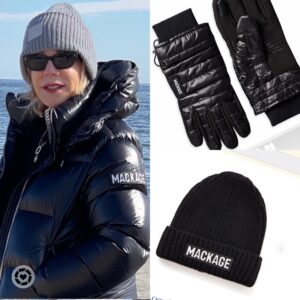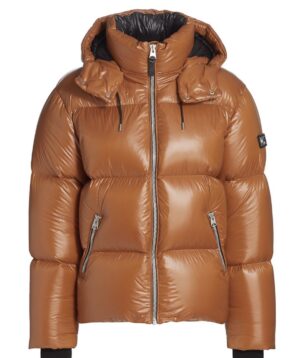 Are you ready to take on the cold air or should I say freezing temps? Loving the copper Mackage puffer.  If you're ready then shop my style. Click any of the links to indulge these adorable beanies! 
Lastly, this eye-catching metallic jacket is perfect for skiing or wearing around town in the snow!  FYI some of these trendsetting pieces are on sale! Wahoo! 
XOXO,