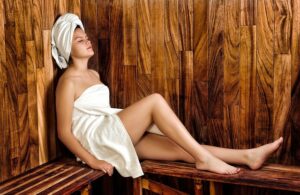 Image Pixabay CC0 License
Modern life can be very stressful. The impact of stress can leave you feeling far from your best, which can impact your wellbeing. Finding effective ways to relax and unwind is essential to help you reduce your stress levels and feel good again. One of the best ways to feel refreshed and relaxed is to visit a spa. However, finding the time to arrange a spa trip and travel there can be challenging when you have a busy schedule. Creating a luxury spa at home is the perfect solution to this situation. Having a spa at home will ensure you can enjoy some well-deserved relaxation anytime you need it. If you are interested in creating an at-home spa, these luxurious spa ideas will help:
Introduce a Spa Pool or Hot Tub
Introducing a spa pool or hot tub into your planned spa is essential. Enjoying the relaxing feeling of the warm, bubbling water provides a soothing experience. But if you like the idea of introducing some hydrotherapy into your spa routine, you may be wondering which option to choose. Deciding between a spa pool or a hot tub is a matter of personal preference, and each has its advantages. A spa pool is usually installed in the ground and will become a permanent fixture in your backyard. This enables your spa pool to become a feature in its own right.  You can select from a wide choice of natural stone surfaces and landscaping features to complement the pool. However, a hot tub might  be the answer if you prefer a more flexible option. A hot tub is portable, which allows you to change its position to suit your needs. This makes a hot tub an ideal choice to reconfigure your outside space.
Add a Sauna
Saunas have long been a popular treatment in Scandinavia and provide a relaxing experience for those that use them. However, as well as helping you relax, saunas offer many other benefits. Saunas are believed to ease low back pain, and some people find they relieve the pain associated with rheumatoid arthritis. If you're eager to enjoy the benefits of a sauna whenever you wish, barrel saunas are an excellent option. These saunas make an attractive addition to your outside space thanks to their aesthetically-pleasing design and will enable you to enjoy the relaxing benefits of a sauna whenever it is convenient.
Create a Relaxing Ambience
Creating a relaxing ambiance for your home spa is essential, and there are several ways  you can achieve this. Your first step is to choose the perfect color scheme. Whites, grays, and neutral tones are popular choices for any soothing color scheme, and you may want to select a combination of these in your design. Soothing your senses is essential in your home spa, and adding some scented candles, fluffy towels, and robes are the perfect choices. These finishing touches will allow you to enjoy many years of luxury spa experiences in the comfort of your own home.