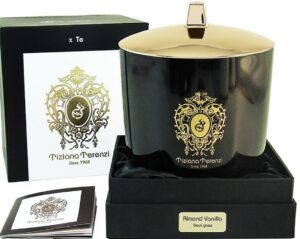 Candles can be the most impactful and, of course, illuminating, decor additions to your home. This winter's best styles are cozy and artistic. Punch up your space with exciting designs — but don't forget a few serene options for the ultimate in relaxation.
These are perfect for anyone on your "gift" list. The packaging is so beautiful there's no need to wrap it….maybe just a bow. The candle above is a permanent fixture on my coffee table. The Tiziana Terenzi candle is a woodsy favorite of mine.
"This fragrance is an extract of the most precious woods in the world. It speaks of different countries and people and it contains all the secrets kept by trees. The strength of knowledge Bergamot, Tonka Bean, Ebony, Tobacco, Amber".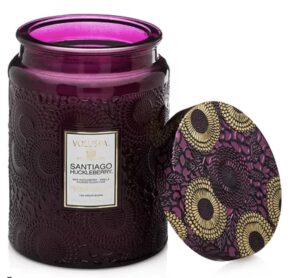 Voluspa Japonica Santiago Huckleberry
Enjoy a taste of summer bliss during those long winter months with the help of this candle's huckleberry scent, which also incorporates notes of crushed sugar and vanilla. The scent is absolutely amazing! A stunning embossed glass jar amplifies the effect, so be sure to put this one on display. There's a great option for a fabulous gift that features twelve embossed votives each one a different color and fragrance.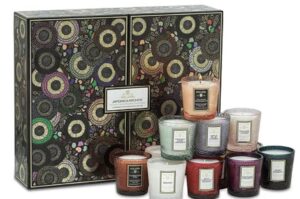 The fragrances include Goji Tarocco Orange, Baltic Amber, Forbidden Fig, Santal Vanille, Santiago Huckleberry, French Cade Lavender, Panjore Lychee, Kalahari Watermelon, Apple Blue Clover, Moso Bamboo, and Yoshioka Gardenia and Moka.
Set a table with all twelve votives lit up. Include family or friends over for a quaint dinner party. They'll fawn over your utterly beautiful table.
Dyptique Étincelles Le Candle Red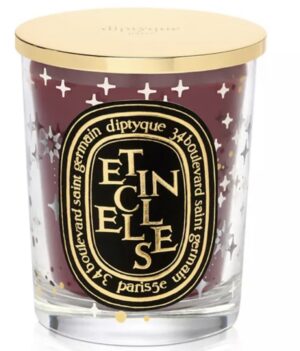 The olfactory experts at Dyptqiue are continually pleased to provide a "herbarium of scents." This limited-edition candle in green calms with its rich wood fire scent but also inspires by putting on a sparkly show when the lights are out. The limited edition candle features a celestial design on the container. "Turn out the lights and watch as the starry, phosphorescent design glows in the night as if by magic!" The candles come with a protective gold-tone metal lid to protect the wax.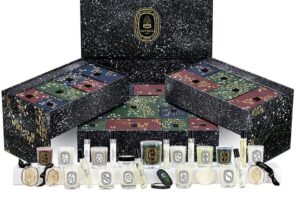 Shop gift Dyptique candle collections.
LAFCO Chamomile Lavender
Create a serene environment with an utterly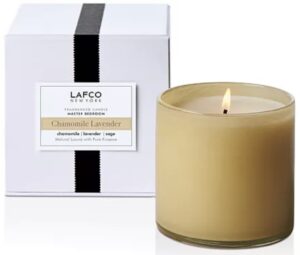 stunning candle that makes bedtime that much more inviting. Ditch the tossing and turning and prepare for a restful night's sleep as you enjoy the inviting scents of chamomile and lavender.
Click any of the links to indulge. These candles have beautiful scents plus I am intrigued by the rose gold candle holder.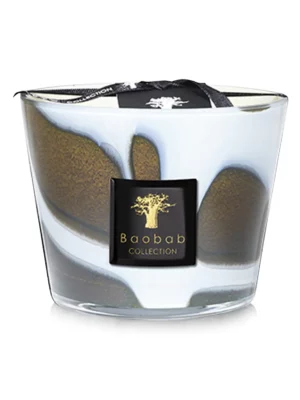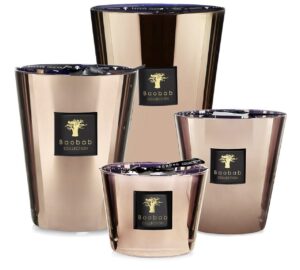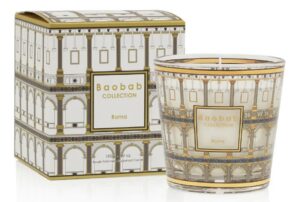 We enjoy lighting candles every night. Makes an inviting and romantic setting. Be sure to look at Baoboa candes
XOXO,