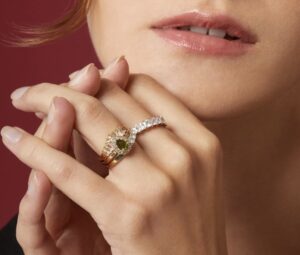 This year I have my heart set on a diamond wedding band for a very special anniversary gift. For such a special anniversary I think an all diamond wedding band is more than appropriate. I'm sure you'll agree with me. Need to make sure my husband is on board. This will be the best present ever symbolizing our many years of marriage. If it sparkles and shines it's for me!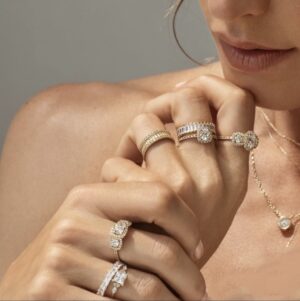 The Diamond Wedding Band
We all know diamonds are a girl's best friend! No truer words were ever said. A diamond wedding band is an investment piece worth splurging for. It's extra special and a such sentimental piece of jewelry. I'd wear it casually everyday with a cashmere sweater, t-shirt, comfy ripped jeans, leggings, sneakers, ankle booties and so much more.
We often make the mistake of saving our diamond jewelry for best. When I save my most precious pieces for special occasions I barely wear those pieces. Wear it, love it and enjoy it! This gorgeous band is one I'll delight in wearing everyday and never take off. The combination of the sparkling stones and the princess cut diamonds will surely make me feel like a princess!
Choosing the Setting
Of course, I've already chosen a beautiful diamond band. I would only shop diamond jewelry from AUrate my most favorite and trusted jeweler. This exquisite band features 4.4 carats of brilliant princess hand selected and hand cut diamonds in an eternity setting of 14k gold. The setting is also available in rose gold or white gold. I've chosen the 14k gold setting which goes with most of my jewelry. The quality of the stones and the craftsmanship is impeccable.
All the diamonds are hand set by the finest jewelers making this extra special. Always makes me feel better knowing the gold jewelry I'm buying is 100% recycled,  sustainably handmade, ethically sourced diamonds, and strictly follows Kimberly's certification.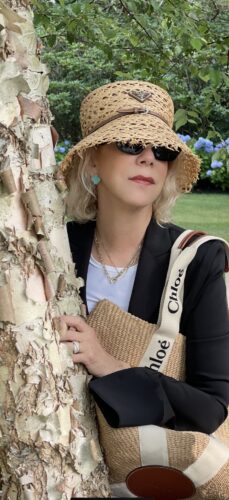 I've researched other exquisite wedding bands. The Cartier trinity tri color band with yellow gold, rose gold and white gold bands is a top favorite of mine. This ring easily pairs with everyday casual looks. The stones have an incredible sparkle to them. The Tiffany embrace wedding band is set in a 14k gold setting with 3.4k of beautiful dazzling diamonds. Surely a piece of jewelry to own. De Beers Jewellers is known for their irresistible diamond wedding band collection especially the luxurious eternity ring. These designer wedding bands are so elegant with their uniquely intricate designs. There are many stunning styles from designers all over the world.
Guess what! My husband is on board and we're going to purchase the ring. I'll be sure to share a photo when it's in on my finger. In summary, a diamond wedding band is a huge investment. Ask yourself these questions. Do you wear a wedding band? What's your favorite style? Would you wear a diamond wedding band every day?  What are you looking for in a wedding band? Worth the investment?  It's a beautiful symbol of your love for each other.
XOXO,