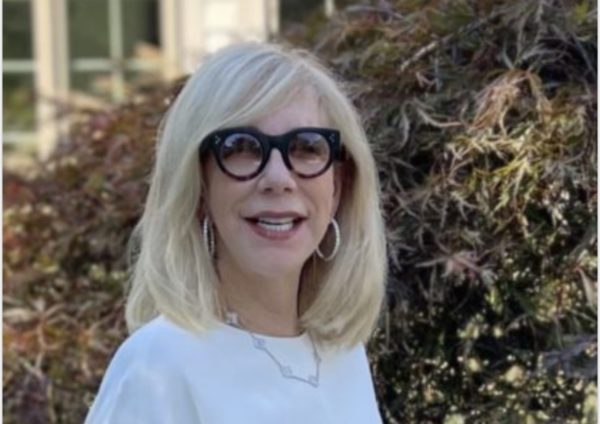 Over the summer my look is pretty casual.
I like to step it up with a pair of earrings and a necklace. One of my favorite summer styles is a pair of jean shorts, a white tee, sandals, a baseball cap, and simple but elegant gold channel set diamond hoop earrings which are one of the most popular styles of earrings right now.
Just saying… I have a June birthday!
Since I like to keep my outfits simple, I love a pair of statement hoop earrings to set the tone. The detailing of the additional sparkle on the channel setting is worth everything. The best part is that you can wear the hoops "your way" with any outfit in your wardrobe. If you feel like it, you can add more jewelry for a dressier, more sophisticated look. That's the great thing about hoop earrings – they look great either casual or dressy!
Bottom line is they're so versatile, you can't afford not to have at least one great pair of hoop earrings in your jewelry box. For a totally cool vibe wear two hoops on the same ear!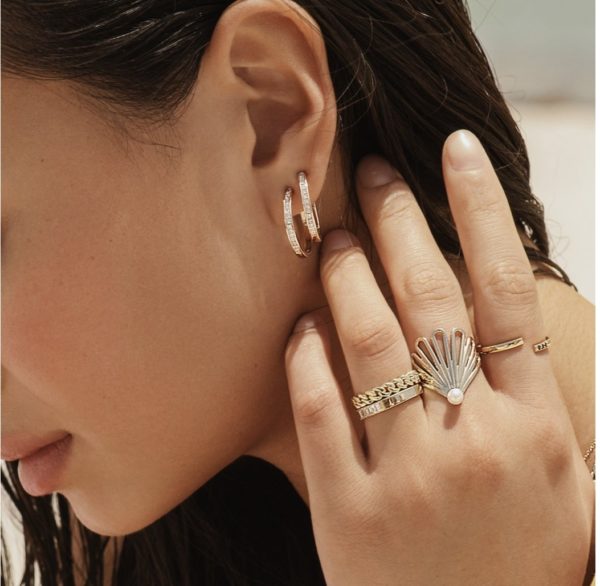 Gold diamond hoop earrings are the best go-to-summer staple. The pair I'm eyeing fits tight against the ear – no need to worry about loosing your gorgeous earrings.
It's also important that your hoop earrings are comfortable. Uncomfortable earrings can turn your ear bright red, throb, and just totally ruin your day! We've all been through that. I must say the 14K diamond hoop earrings are easy to wear plus they are so comfortable, you don't even know they're on.
If you want to add more pairs of hoops to your jewelry box, go for it!!! You'll never regret it. Don't they always say "the more the merrier"? Definitely applies to jewelry. Click the link above to shop Channel Set Gold Diamond Hoop Earrings.
Here are a few pairs I'd love to add to my diamond hoop collection. I'm sharing a few different sizes and styles such as Bulgari's gold diamond hoops serpenti viper earrings, Cartier's rose gold diamond earrings and Tiffany's diamond hoops. Style it your way!
XOXO,