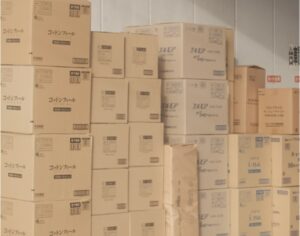 When you're going through a house move, the last thing you want to deal with when you arrive at your new home is damaged items. It's important to make sure that all of your most valuable and cherished possessions get to your new home in one piece. That makes sense, but how can you make it happen? We're going to talk today about how you can ensure that, so read on and learn more.
Put More Time and Effort Into Packing
Correctly packing your valuables is one of the most crucial steps in ensuring their protection during a move. Use sturdy boxes, packing peanuts, and other high-quality materials for packing. Each box should have a clear label with the contents listed on it. You also want to make sure that you're spending time on this; that means not leaving the packing work until the last minute. It's also a wise idea to consider that you can put some overflow items into storage near Elmsford, NY. This is a great idea for any size item depending on your needs. It's also beneficial for larger pieces such as furniture you may want to hang onto for the long term. This way you know the stuff you want to save for a later date is kept safe and secure during and after your move.
Create an Inventory
Prepare an inventory of all your valuables before you start packing. This includes possessions like jewelry, works of art, antiques, and personal heirlooms. Each item should be listed and photographed for your records. This will be useful in the event that something is lost or damaged while moving. It's good to check that everyone arrives in one place and that nothing has disappeared at some point in the journey.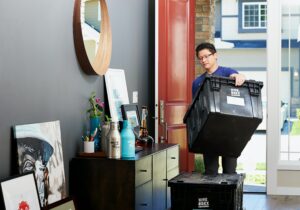 Don't Hire a Moving Company Without First Researching Them
One of the most important things you can do when moving to a new house is finding the right moving company. The company you choose to oversee the physical moving process can be the difference between a smooth move and one that turns into a nightmare. So use iMOVE and do your research before you go ahead and hire anybody. It makes sense and this can save you a lot of aggravation later on. 
Put the Right Insurance in Place
Getting insurance for your valuables is extremely important. It's an extra step in securing their safety during a move. Numerous movers provide insurance protection, but it's important to read the fine print and understand what's covered. Additionally, you might want to think about getting extra insurance for items that are particularly valuable.
For Really Valuable Items, Consider Moving Them Separately Yourself
If at all possible, move your most valuable items without the aid of movers. You'll have more control over how they're handled and packed. If you hire movers to do this, be sure to let them know what special attention your prized possessions need. But for smaller items that you really value, it simply makes more sense to do that yourself.
As you can see, there are lots of things you can do to make sure that your items get to your new home in one piece. It's important to to keep your most valuable items safe during a move as this is when they're most at risk. So be sure to take the steps we've talked about here today when packing and moving.
XOXO,