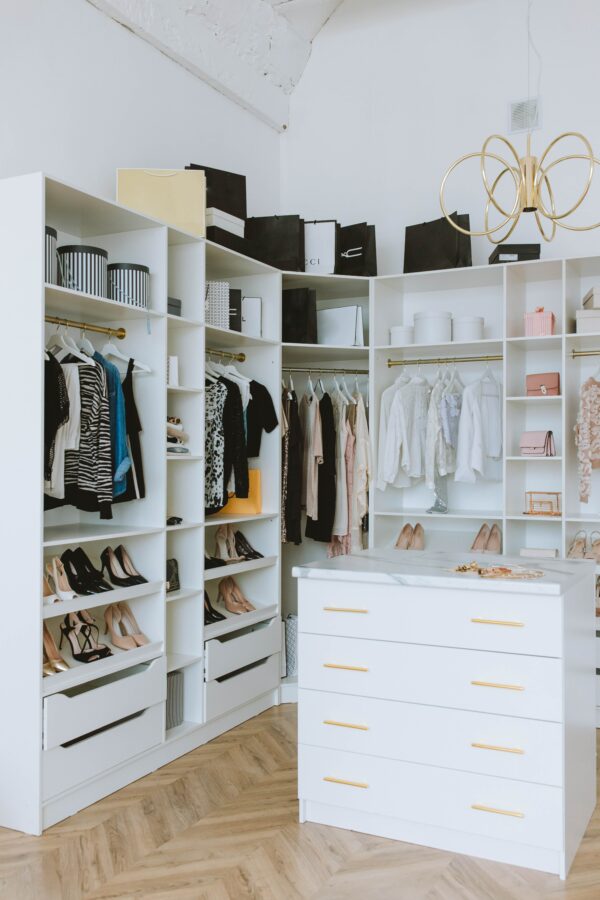 Whether you favor a capsule wardrobe or you're a passionate collector of fashion you're obsessed with, like many you may sit somewhere in the middle. It's always worth investing in some key timeless pieces that will elevate even the most basic ensembles. Having selectively chosen your wardrobe staples and accessories will ensure that you're ready to head out for lunch or coffee with friends and feel like you're effortlessly styled outfit reflects who you are.  
It's probably time to take a look at your current wardrobe and clear out pieces that have sat in your closet for multiple seasons because you're not drawn to them anymore. After a declutter, it'll be easier to add some new, timeless pieces that'll be a welcomed addition to your closet. The following are some ideas and inspiration for those looking to invest in their wardrobe wisely, to give every outfit a luxurious edge.
Grab That Bag
Designer bags are always an exciting and fun investment. However, the majority will go out of style just as quickly as they came in. Therefore, it's always worth seeking out a bag (or two…) that reflects your personal style; something that you're confident will complement the majority of your wardrobe. It doesn't have to be a classic Chanel or even a Birken (although, both are excellent options). It can be a shape, size, and color, that is your style.
This investment will be ideal on those days you want to wear your new bag! You'll want to wear the perfect outfit so you can walk down the street in style. It'll be a confidence boost each time you grab it.
All That Sparkles
Nobody will pick better jewelry for you, than you! You already know how much that hexagon salt and pepper diamond ring, or stack of statement bangles, will give any of your outfits some elegant sparkle and shine. Just like with your bag(s); you want your jewels to reflect your personality, rather than just what's in the latest issue of Vogue. 
Jewelry is the ideal way to take any outfit from zero to 100 in a heartbeat. Whether you choose a couple of subtle, delicate pieces, or you layer and stack; it's always worth investing in quality pieces that will last you a lifetime. They'll become your go-to pick-me-ups every time you get dressed.
Step It Up
It's time to adorn your feet with shoes, sandals, or boots, that remind you how much your personal style means to you. Shoes can sometimes be a basic afterthought, especially during day-to-day life. Therefore, choosing some classic, but eye-catching pieces of footwear, will ensure that you're truly elegant from head to toe. 
Whether you have the bright, Louboutin flash of red as you walk down the street, or you prefer a timeless piece of Gucci hardware on your loafers; you'll be able to strut through season after season, in style. 
XOXO,