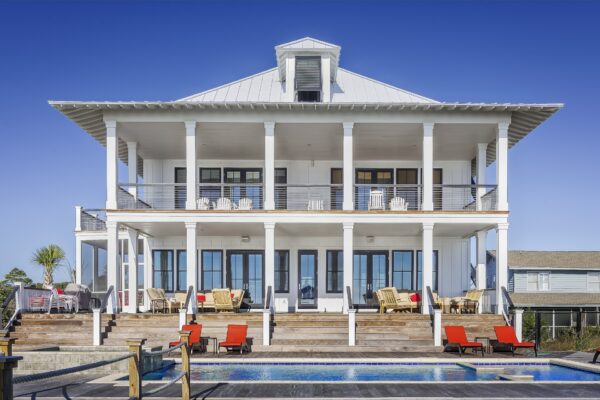 Receiving an upgrade is always an uplifting  experience. Whether it's a move to First Class when all the seats were previously booked or finding an available piece after the latest trunk show offerings are sold out. It's a great feeling when these rewards come your way. It maybe time to make your own upgrades to your lifestyle to bring more luxury and style to it every day. Are you intrigued? Read on to learn more.
Move to a Well-Appointed Home
At this stage in your life, you know what you want in terms of living space. You have certain specifications for entertaining areas, closet sizes, bathrooms, and family rooms. Make a move today to get what you want in a luxurious home. 
Peruse Concierge Auctions to find expertly vetted high-end homes to suit your discerning tastes. You will find a broad range of well-appointed offerings from city style to country living in the US and abroad.
Invest in Wardrobe Statement Pieces
Luxury doesn't mean flaunting what you have for everyone to see so they're aware of what you own. You already know what you have. Luxury tends to be carefully curated and understated. To achieve that effortless look, invest in a cache of statement clothing.
Look for high-end, limited-run garments that will stand the test of time. Consider dresses, gowns, and suit separates in couture labels. Invest in the famous red-bottomed shoes to instantly add panache and elegance to virtually anything you wear.
Add posh accessories such as a silk scarf for a classic addition to your crisp white button-down shirt, khaki pants, and riding boots. Enjoy adding jewelry to your outfits whether it's a pared-down evening at home or a day in the city with friends. A little sparkle enhances everything you wear and shows polished elegance.
Hire a House Manager or Personal Assistant
If you are busy, and you surely are, consider hiring a house manager. This is a person whose main role is to manage your home. They'll do everything you need to run your home on a daily basis. You may be in a place in your life where you wish to hand off the more mundane and routine tasks to someone else. This is where a professional house manager comes into play. 
A personal assistant will go a step further and take care of anything you do not have time to do or simply do not like to do at all. They can schedule extra-curricular activities for your children, order groceries for delivery, clean your house, or any other tasks you want help with to lighten your load of responsibilities.
Watch this video to learn more about what a personal assistant can do for you.

Go ahead and make your dreams come true. Bid on the house you see yourself in and hire professional helpers to live your best life. Add stylish and luxurious components to your wardrobe to look and feel your best every day.
XOXO,