When you picture whimsical style, you probably don't think of the color black. It would be a shame to skip out on this unique opportunity just because you're accustomed to girly looks in white or pastels. Integrate fanciful details into a black top, and you can have the best of both worlds: feminine and dramatic.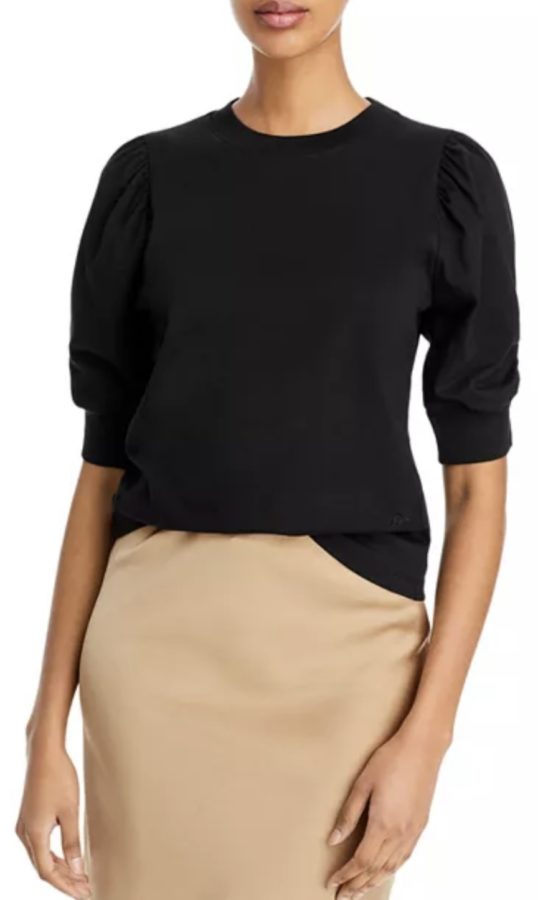 It's all possible when you wear this unique Frankie's cotton tee from FRAME. Incorporating elbow-length puff sleeves, this tee provides a welcome touch of regencycore our favorite Bridgerton-inspired style that has dominated social media feeds this past year.
This FRAME top is versatile enough to wear with many types of outfits. Its puff sleeves make it feel appropriate in an office setting or even on date night…especially if paired with a skirt or nice slacks. Tone it down with your favorite sneakers to enjoy a casual day out or an early evening BBQ with s'mores!
Click any of the pink links to shop your go-to staple Frame black tees. Pair with anything in your closet and wear it your way! Nothing easier to wear than a black tee. Looks great under a blazer, too.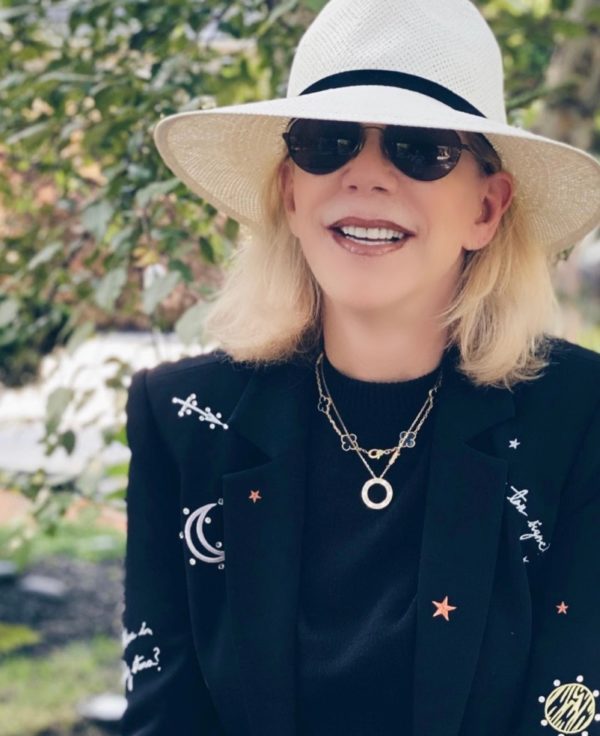 Creating your own look is always exciting and fun! Here's our very cool last look…the easy to wear Frame roll neck.  It's all in the details!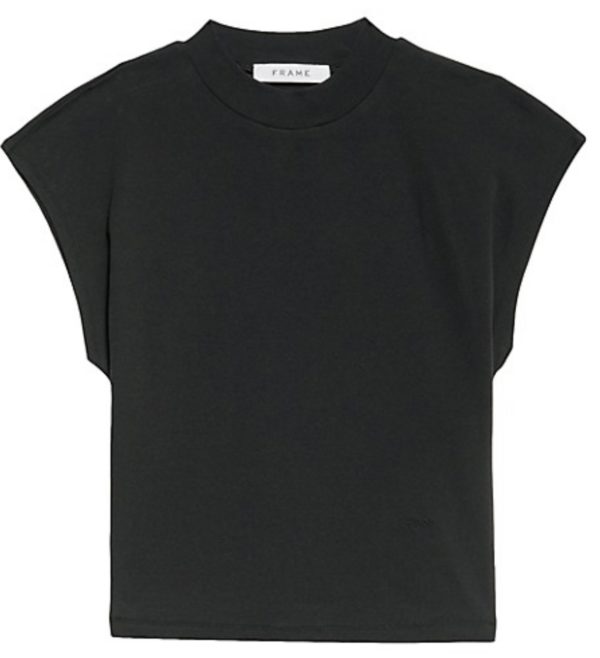 XOXO,