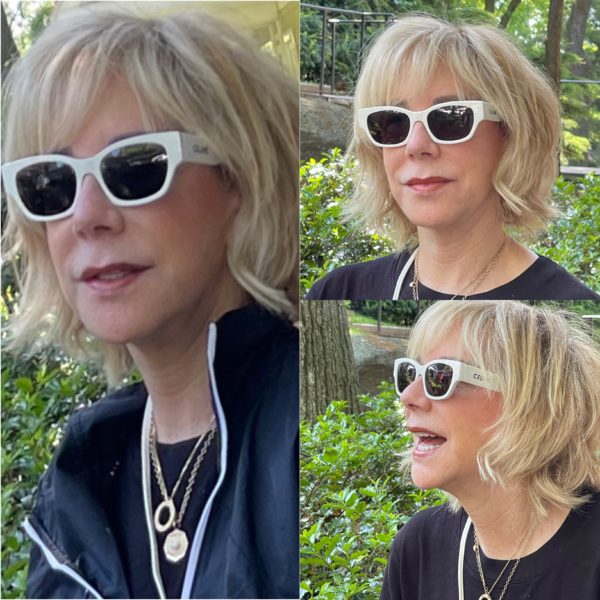 Few accessories shout summer quite like bold white sunglasses. This style seems simple, but there's no denying that it's effective. I'm obsessed with my square Celine sunglasses. Designers are all over this aesthetic this year — and they've released some amazing shades to prove it:
Amiri 51.5 MM Classic Logo Sunglasses
Constructed from 100 percent acetate, these distinctive white sunglasses offer a defined look with their square frame. The gold-tone Amiri logo can be found at the temples, adding an edge of sophistication to an already lovely pair of shades.
Dior Signature Butterfly Sunglasses
Curved frames give these sunglasses a memorable shape that's undeniably playful. The Christian Dior logo takes on goldtone vibes at the temples, with stripes bringing extra attention to the look. Loving this whimsical style. Be sure to click the link to shop and turn heads while traipsing around town! Dior never lets us down.
Mega Cat Sunglasses
Do you love the glamour of the cat eye shape? Play it up to the extreme with this exaggerated style. Constructed from white acetate and featuring gray lenses, these sunglasses aren't for the faint of heart.
White sunnies are definitely a winning trend this season. Click any of the links to shop my favorite summer accessory. White goes with everything in your wardrobe.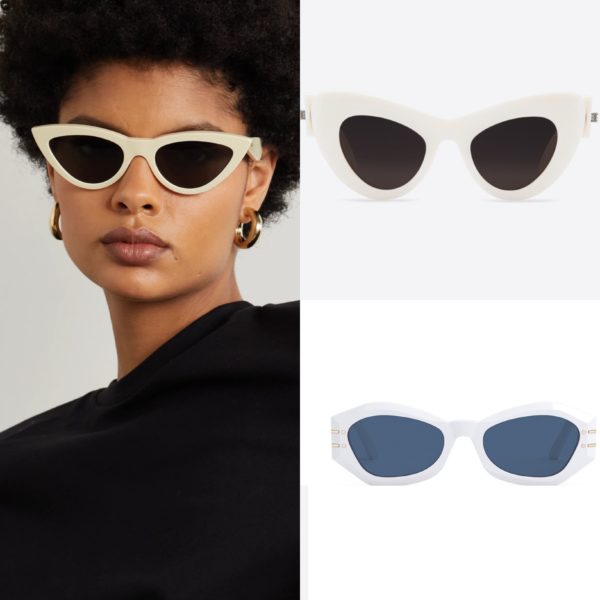 You'll be so glad you jumped on the white sunglass bandwagon. Check out Prada's super stylish shades and Alaïa's sunglasses! Be sure and click this link to see the last look.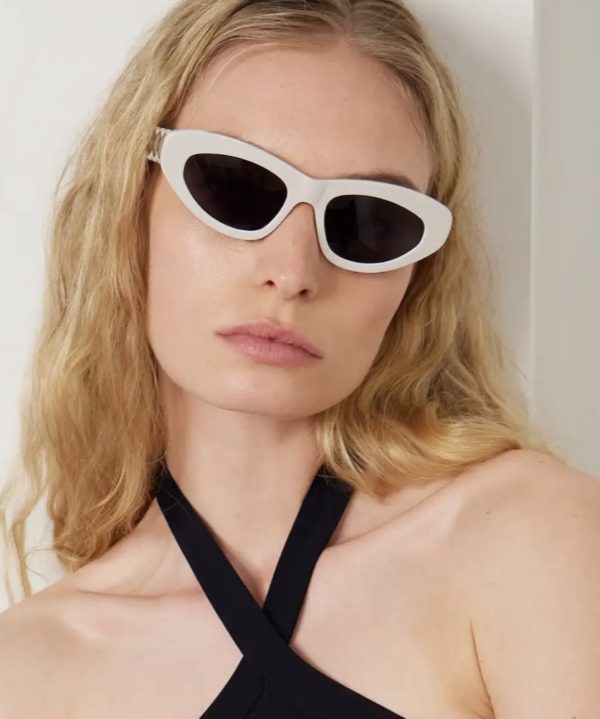 XOXO,