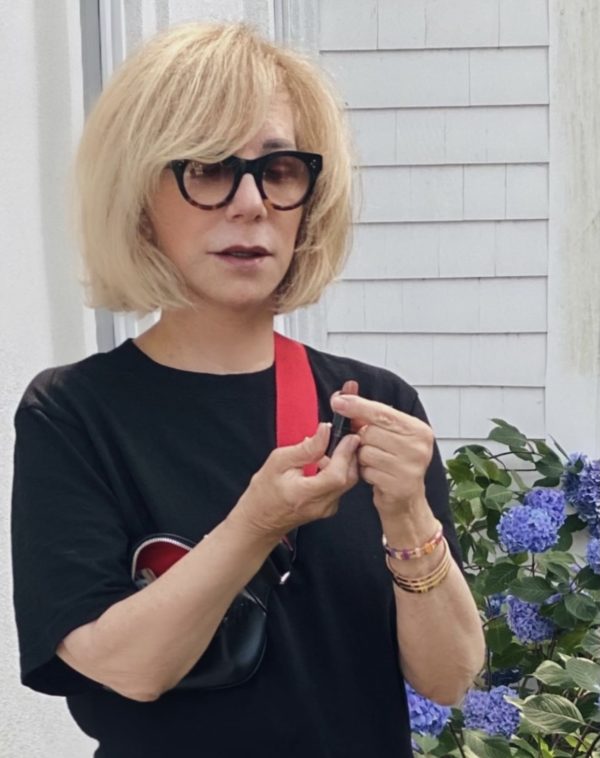 If you think you're the only one noticing crewneck tees all around this summer, you're not. Crewnecks have always been a super popular summer fashion piece, but this year they're exploding! 
One of the main reasons for this phenomenon is the incredible array of crewneck t-shirt styles and choices. Thank you, eCommerce! You've just elevated the "tee and jeans" game to a whole new level! 
From classic monochrome to vintage graphics to good ol' tank tops, crewnecks are having a big moment right now! 
So, are crewnecks trending in summer? Absolutely yes. Let's dig in and explore the hottest styles of 2021. 
Graphic t-shirt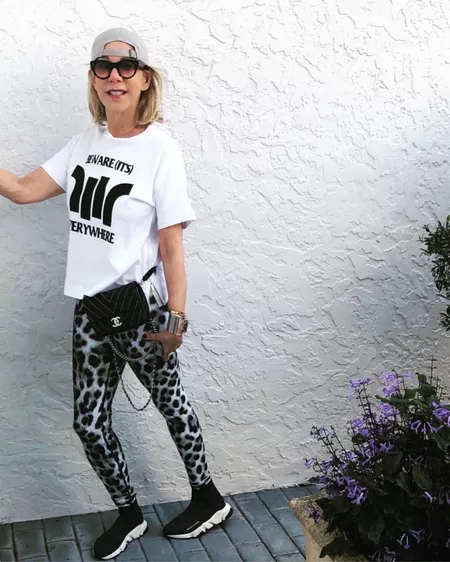 You've probably read a lot of fashion tips telling you to skip the graphic tees or wear them only to a sports game. Well, not this year! 
2021 welcomes graphic crewneck t-shirts with open arms. They were all over the fashion runways and are now stocked to the brim at the clothing shops. The only limit here is your imagination and preferences. From designer logos to cartoon characters to abstract drawings – graphics are your best friends this summer!

Vintage t-shirt 
A sub-category for your graphic tee, vintage styles have never been bigger. So if you're going to get only one crewneck this season, let this be it! 
When it comes to the question of what is considered vintage, you have complete creative freedom. Anything that features the 80s or 90s bands, old movies, YV shows or cringy shots of supermodels is a loud YES. 
Remember, the kitschier, the better, so go big. Pair your vintage tee with washed denim, and the world's your oyster!
Band t-shirt
If you looked at the current offering at most clothing stores, you'd notice that they all carry a line of band crewneck tees. 
While that's quite okay, our recommendation is to buy an actual band tee from a second-hand shop or online. It will be much more authentic, and you can choose a band you love and not just those featured by mass producers. You'll also find that Shopbop has a great selection of band tees you won't find anyplace else.

Tourist t-shirts 
Here's another one for you, one of the hottest crewnecks this summer are tourist shirts! Yes, we're talking about those tees your parents loved buying on their trips to the beach resort or that you got on your first trip to Paris. 
If you kept them, you have a fashion goldmine on your hands. A good rule of thumb is that if your dad would wear it, you should wear it.
Tie Dye t-shirt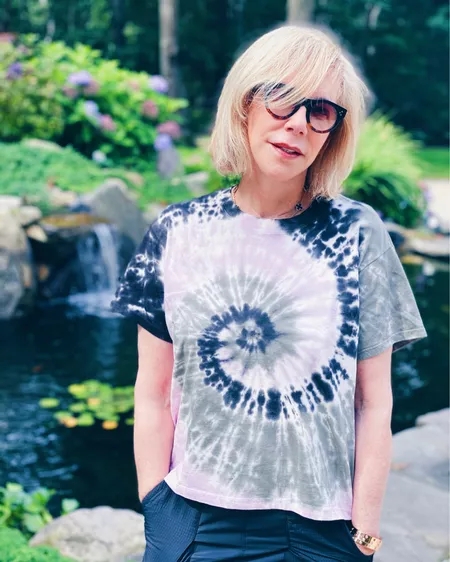 As you know, we are really crushing hard on tie dye tops right now. I'm trading in my favorite tie-dye sweaters for something a little more summer-appropriate like these stylish tie dye tees.

Striped t-shirt 
If you're looking for something more formal and toned down in your crewneck, get a striped tee this summer! And no, we're not talking nautical lines, quite the opposite.
Summer 2021 is celebrating vertical lines! Pair your striped tee with monochrome trousers or shorts and embrace bright colors! 
Muscle t-shirt (tank top)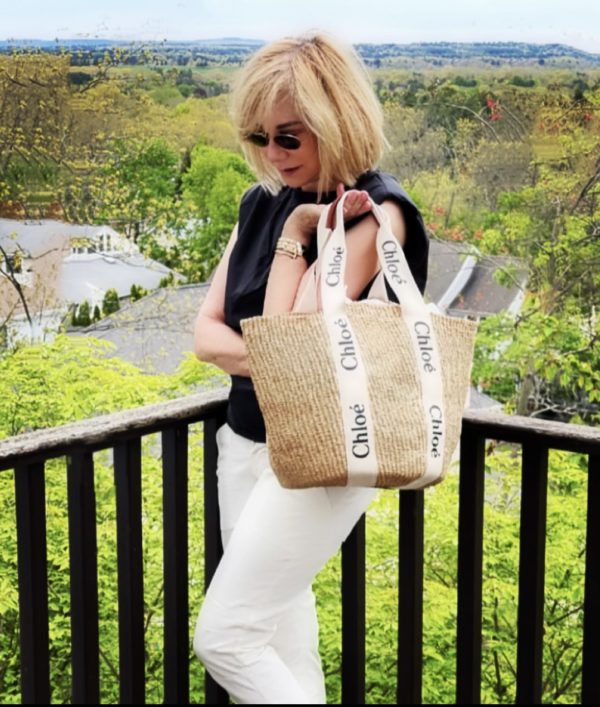 Here's another surprise! Muscle tees are back big time. Just check your Instagram feed. 
This super casual t-shirt is created to be worn on a hot summer day lounging at the beach, by the pool or camping by the lake. 
Since it's called a "muscle" shirt, it's a bonus to have some of that going for you, but even if not, don't feel discouraged. Pair your muscle tee with shorts or fitted sweats, and don't forget the attitude! 
Classic monochrome t-shirt 
While trends are fun, you always need something timeless. And that's your monochrome crewneck tee.
A plain t-shirt is the number one staple for a wardrobe as it's perfect for throwing on your favorite jeans or as an undershirt for a blazer, leather jacket.

The only rule is finding a high-quality t-shirt like the crew neck tees for men from Fresh Clean Tees. White, pastel green, grey or beige – it's up to you. When the fit and the fabric are right, there's not much else you need for your best summer outfit!