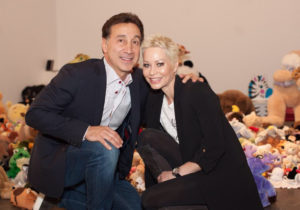 Who inspires you? Makes you feel grateful for what they do and in awe of their skill and determination?
For me, it's an easy answer.
Despite the chaos of 2020, I feel hopeful because of the work of a new-old friend, Jenn Greenhut. I've known her husband, Larry, for years, but our paths haven't crossed in god-knows how long.
It's easy to throw around words like "survivor" and "trouper", but Jenn has earned these distinctions. She is a stage IV triple-negative breast cancer survivor. "Triple-negative" is an extremely aggressive type of cancer. It is especially difficult to fight since it is not related to any hormone receptors, like estrogen, progesterone, or HER2.
Jenn responded to her awful diagnosis not with self-pity but with a plan to bring an amazing new project into the world: Zero Negative. www.shopzeronegative.com
Founded in 2017, Zero Negative's mission is to spread love and positivity through accessories while giving back to UCLA's Jonsson Comprehensive Cancer Center, where she did her treatment.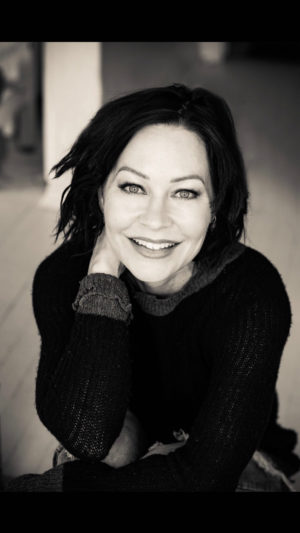 Is she amazing or what?
Currently, Jenn sells adorable totes, crossbody bags, clutches, t-shirts, and more. For each bag sold, Jenn donates a portion of the proceeds to cancer research and spreads a message that LOVE and POSITIVITY are powerful tools in overcoming life's challenges.
Jenn put her situation matter-of-factly: "If the cancer doesn't come back within five years, then I'm free forever. If it does, I'm a goner." Jenn has regular 6-month checkups with her surgeons, radiologists, and oncologist for five years. So far, Jenn is three years "free" with two to go. Although living with this information must be profoundly tough, Jenn works hard to give back in a fashionably chic way. Since Jenn launched Zero Negative, she has raised thousands of dollars for the Jonsson Comprehensive Cancer Center. She is grateful for the work and for the support of her husband, friends, and family.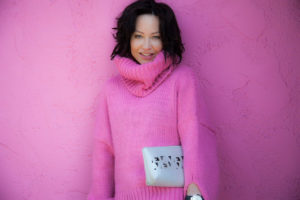 She and her husband also just wrote a book together about their journey as a patient and caregiver. "It's funny, informative and hopefully helpful to a lot of peeps," she offered. I said to Jenn, "you're a fabulous person". Her humble reply: "Thank you!! I'm just happy to be alive. I also picked a great guy who coined the phrase "Everyone Needs A Larry".
Hmmm… sounds like a great title for a book. We know Larry agrees!
XOXO,