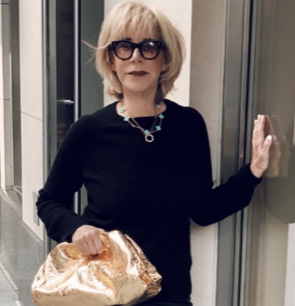 Bottega Veneta Sponge Pouch 20 Leather Clutch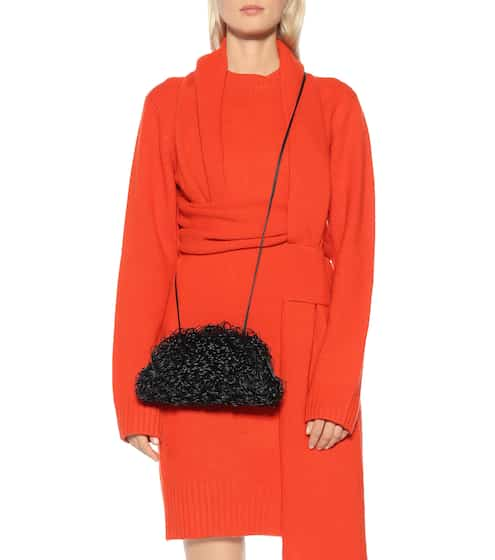 Make a statement with this memorable leather clutch from Bottega Veneta, which can be used in a variety of environments. Crafted in Italy, this intricate sponge bag is adorned with numerous nappa loops that have been knitted by hand — and clearly with great care. Technically, Daniel Lee's technique, known as intrecciato, can be applied to shoes, bags, or really any article. It's a textural marvel. (Note that because the loops are so interesting and inviting, you will want to keep this item far from curious toddlers or dogs, who may be inclined to pick at/destroy the delicate loops.)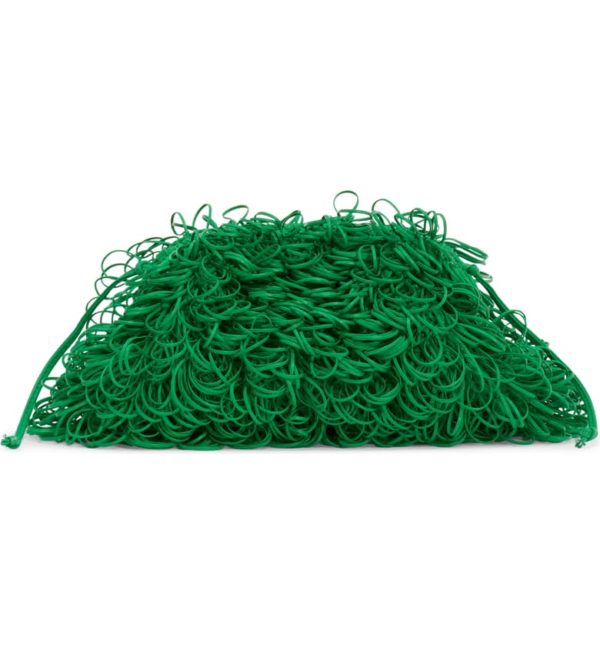 The green is appropriately called Grass! 
Inside, you'll find a leather lining just as beautiful and luxurious as the clutch's exterior. A slim leather shoulder strap makes it easy to carry the purse around town, but also allows it to retain its status as a clutch. The magnetic tab fastening mechanism clicks so smoothly together, you'll be reminded of a luxury German car. It's sooo satisfying. Do bear in mind, though, that the price tag for this looped extravaganza could throw you for a loop.
The large white sponge bag
 rolls in at $8400. Chump Change!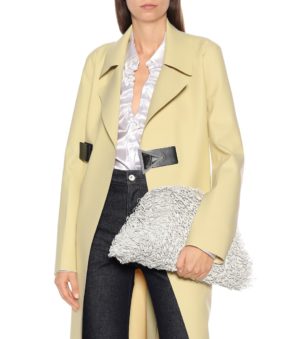 From casual outings to decidedly elegant date nights ( the gold sponge bag is perfect for dressy), you will be eager to show off this one-of-a-kind accessory that can be worn as a clutch, shoulder or crossbody bag.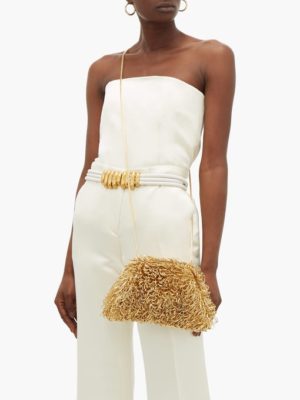 Click any of the links to indulge! Sponges never looked so good. The
black
may not be as much fun as some of the other colors. It's the most versatile still maintaining the whimsical look. The
gold
and the bright
green sponge bags
are definite favorites!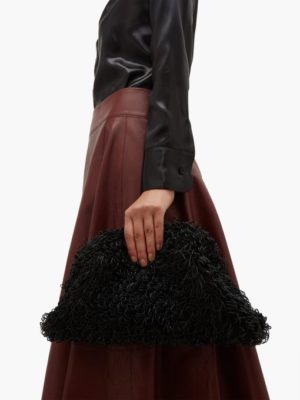 These sponge bags are perfect for those who want to carry a day to night bag. Personally this is so much more exciting than the sponges we have to use everyday! Click any of the links to shop
Bottega's fabulous pouch
!
Sponge Bag Style Tip:
Pair any of these stunning sponge bags with
this monochromatic look
. They are sure to add a pop of pizazz and color to your ensemble!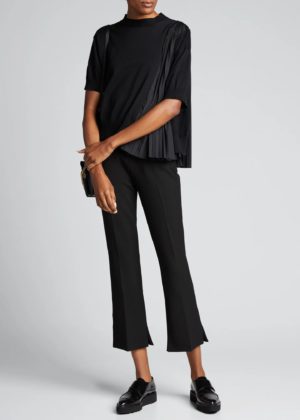 Loving these Bottega Veneta Sponge Pouches? Click here now for more favorite designer handbags!