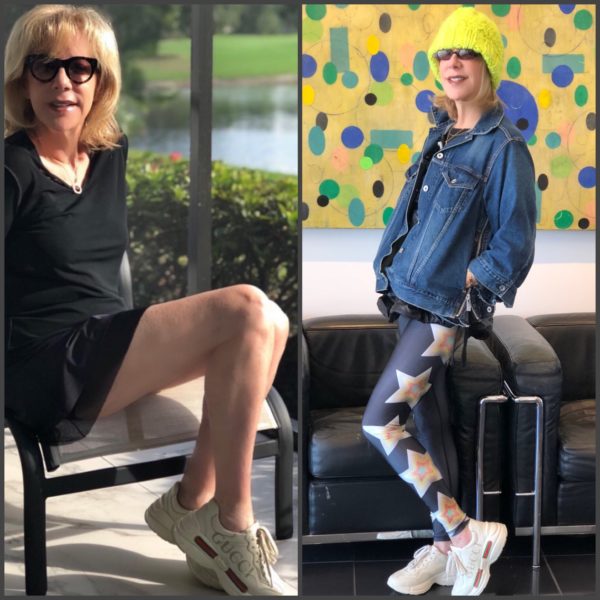 High fashion and designer athleisure are not exactly new bedfellows – Stella McCartney has Adidas, Versace has its own Gym line. It seems, however, that fashion houses are skipping the partnerships altogether and peddling their own athleisure wear. Balenciaga is one of the first to release a highly coveted pair of cross trainers that it can't keep in stock. The Triple S is, by all accounts, a sneaker – albeit an architecturally interesting one. Does it have the same performance as its athletic label counterparts? Our guess is its wearers don't care.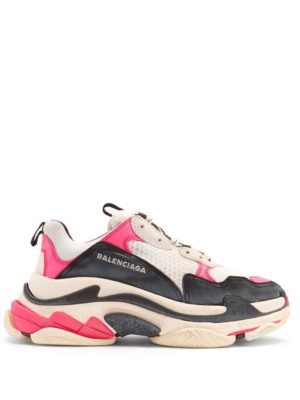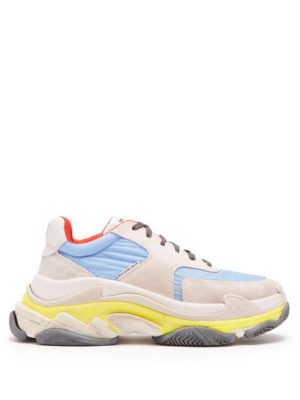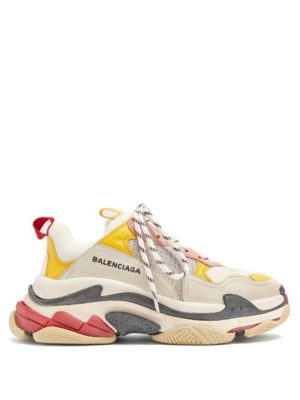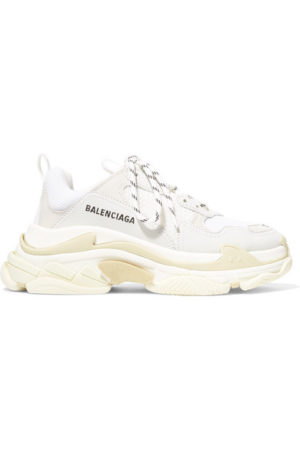 You might see high fashion cross trainers jetting across LA or in the five boroughs, but they likely won't see use on an actual treadmill or track. They are perfect for Instagram with an eco-friendly mani gripping a keto-friendly coffee in view, but little else. The evolution of athleisure, it seems, are several-hundred-dollar trainers that offer form, but no function. Are we talking about the jeweled Gucci's Flashtreks?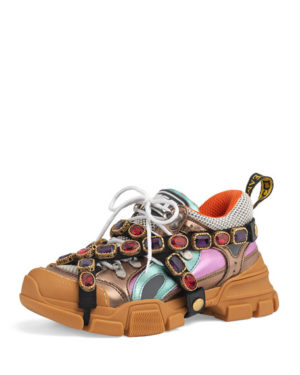 Still, it seems that the demand for high fashion sneakers drives the supply. Maison Margiela eagerly released a chunky, iridescent version reminiscent of 90s relic L.A. Gear. Calvin Klein (multi-colored as seen below)and Burberry Regis Sneakers for men have revealed more understated, but just as expensive versions that are flying off the shelves. Would you rock a pair of several-thousand-dollar shoes that amount to little more than sneakers?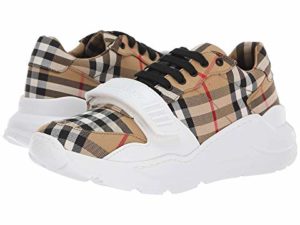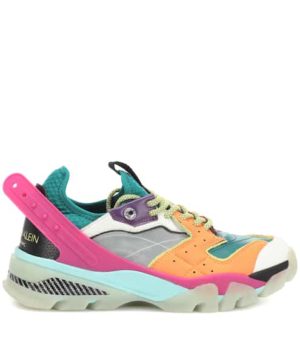 Remember how expensive the Louis Vuitton sneakers were and how hard they were to get when they were introduced last year? You had to beg! Are you willing to invest in designer kicks?