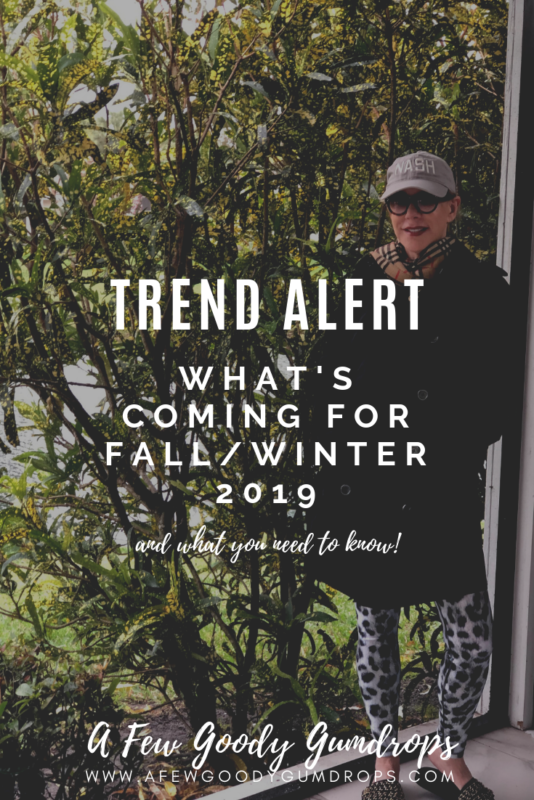 Even though it may still only be February, it's now time to look ahead and think about the fashion trends that will be big for Fall/Winter 2019 season. Even though the season is still a few months away, I'm sure it will creep up on us before we even realize it. Plus, the catwalks at recent fashion shows have been focused on fall and winter fashion, so it's probably a good time to check out their catwalks and see which trends we should start to look for when out clothes shopping.
The fashion houses and designers always consider a season's biggest trends well in advance. In fact, they probably set out some of their best ideas for the Fall/Winter 2019 season towards the beginning of 2018. So, a lot more in advance than the shoppers will be thinking about this season! As you can see then, it always pays to try to stay one step ahead of the curve when it comes to fashion.
To help you get ready for the next fashion season that is just around the corner, here are some of the trends that look set to take over the fashion world.
Layering Will Still Be Big
If you check out these fall outfits by Joyfully Styled you will see that quite a few of them are layered. That just means that T-shirts, jumpers, and jackets are worn on top of each other to create a layered outfit. This has been a very popular way of styling fall and winter outfits for a few years now, and it seems set to continue well into 2019. Not only will this look ultra stylish, but it will also help to keep you warmer in the cold weather as well. That's because warm air will get trapped between all the layers, so you will benefit a lot more than had you only worn the one layer.
The Wild West Becomes Fashionable
There are often one-off trends that become big for a season. This year, it looks like cowgirl chic is going to be big in the coming fall and winter, although I doubt that we will see a repeat of this trend for some time to come. I'm pretty sure that we will get bored of dressing like a cowgirl before too long, but it was massive on the most recent catwalks. So, who knows? Maybe Wild West fashion will take off and become a huge trend that dominates the fashion world for a few more years to come. But I personally won't be holding my breath!
Florals Are Back
Florals are often a big hit in the world of fashion. Colorful prints featuring floral patterns often become fashionable every few years, and there is no wonder why that is. Almost anyone will look great dressed in a gorgeous floral blouse or jacket! The catwalks featured a lot of florals recently, so hopefully that is a sign that this trend will be returning for the Fall/Winter 2019 season.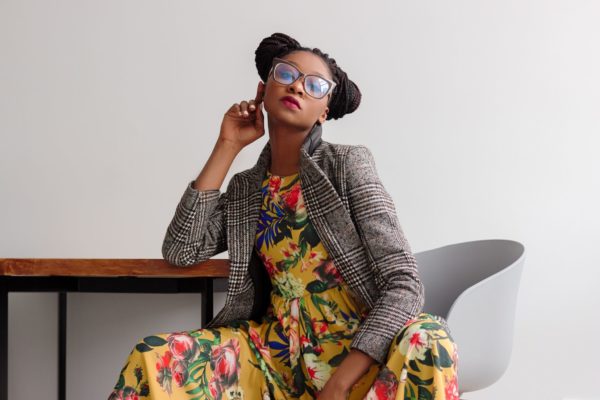 Parkas Will Be The Coat Of Choice
Every winter sees a coat become the must-have coat of the whole season. It looks like 2019's big winter coat is going to be the parka. Parkas have been very fashionable at various points over the past few decades, and it looks like it is going to come back in the public eye again very soon. This year, though, it looks like fashion will turn the common parka into something a little more eccentric. Even though these types of coats often come in beige and stylish browns, you might see a few more brighter offerings this year. If the catwalks are anything to go by, it looks like contemporary cuts will be used on the parka, so you might see this traditional coat looking a little different than what you would usually expect.
Ethical Fake Fur
Fur has had a bad rep for the past few years, for very obvious reasons. But that doesn't mean that you can never wear gorgeous soft fur ever again. You just need to start buying the ethical fake fur that is coming into fashion shops very soon. Instead of exploiting animals for their fur, many fashion designers are teaming up with charitable causes and donating profits from the sales of their faux fur pieces. To get in on some of this new, ethical winter clothing, you will have to look at the fake fur pieces that are coming from Stella Mccartney and Calvin Klein for Fall/Winter 2019.
Sheepskin Becomes Big
Faux fur won't be the only fake material making its way into clothes shops in the next few months. Sheepskin looks like it is set to return, albeit fake sheepskin. You will find a lot of winter coats and jackets made using this very snug material. One thing is for sure, you will be very warm this Fall/Winter 2019!
View this post on Instagram
It's Not Just Superheroes Who Wear Capes
Think it's just superheroes who look good in capes? Think again! There were a lot of capes being worn on the catwalks, so I think these are going to be a huge hit in the upcoming fashion season. Capes are great as they look so fashionable but they also serve a practical purpose too – after all, they will help to keep you toasty and warm in the colder weather for Fall/Winter 2019!
Hippie '60s Fashion Returns
Another fashion trend that has been big in recent years is hippie '60s style. Well, this hasn't gone away for too long as it looks like it will be another returning trend for the upcoming fall/winter season. Thankfully, it is a remarkably easy trend to wear. You just need to stick to vintage pieces from the '60s and add some bright color and patterns however you can. It might be worth raiding the wardrobes of your parents and any older relatives to see if they have any suitable pieces that you could wear!
As you can see, there will be plenty of amazing trends for Fall/Winter 2019! What will you be wearing?