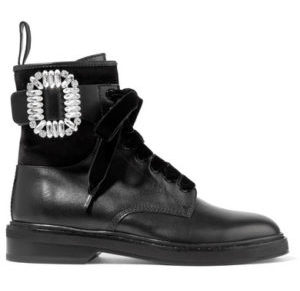 Roger Vivier's signature embellished crystal buckled shoes have been both a source of admiration and critique over the years. The French fashion designer catered to such clientele as the Beatles, Ava Gardner, and even Queen Elizabeth II. However, his critics often described his shoes as opulent and impractical – the so-called "Faberge Egg" of footwear. The flats, booties, boots, and heels all wear well and should be styled your way.
Though Vivier has long abandoned his post as head of the label, his fashion designers continue to produce his signature footwear – namely, with the opulent buckle. Many variations of the shoe and different styles exist. The buckle now adorns everything from traditional pumps wrapped in jewel-toned satin to athleisure sneakers and even combat style boots. Who would ever have thought combat boots or leopard calf hair pumps would ever be in Vivier's collection years later.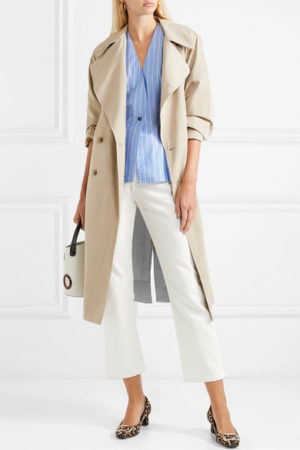 Roger Viver's return to the city (a few years back) is largely credited with the label's ability to keep up with current trends while maintaining their trademark. You can still pick up a flat or a short chunky heel, but more modern styles like running sneakers and booties are a breath of fresh air.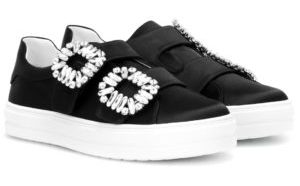 Vivier's creations may still be opulent, but thanks to an increased range there's a new infusion of accessibility and function involved. Say goodbye to the Faberge of footwear – Vivier's reimagining shows us that even the most traditional of brands can still keep in touch with current trends and stylings. If your jeans have a craving for satin, the magenta one is the way to go.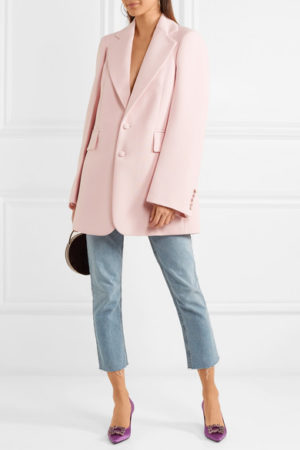 The patent leather shoes with the crystal buckle prey on the more conservative shopper. Are you ready to shop Vivier's pilgrim buckle?  Yes, they're as pricey as any designer shoe but you won't be disappointed!!! Click the bold links to indulge! Do you have a fave? I love the sneakers !!!!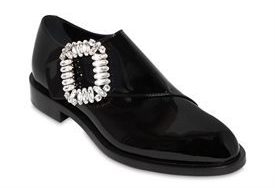 A sneak peek at spring 2019! Breathtaking!!!!!!!!! Satin heels are on pre-order for spring. We're already ordering for spring 2019.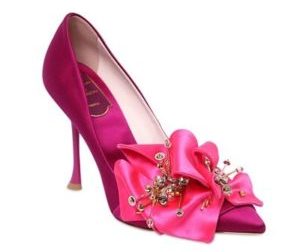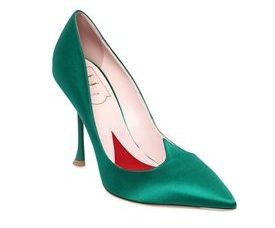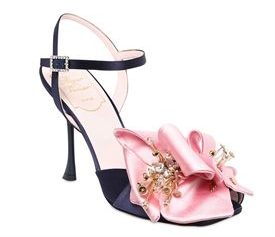 Sources:
Roger Vivier Running Sneakers with Crystal Buckle
Roger Vivier Satin Ankle Bootes with  Crystal Buckle
Roger Vivier Ankle Booties with Chunky Heel  and Crystal Buckle
Roger Vivier Patent Leather Shoes with Crystal Buckle
Roger Vivier Patent Leather Sneakers
Roger Vivier Leopard Chunky Heels
Roger Vivier Leopard Calf Hair Pumps