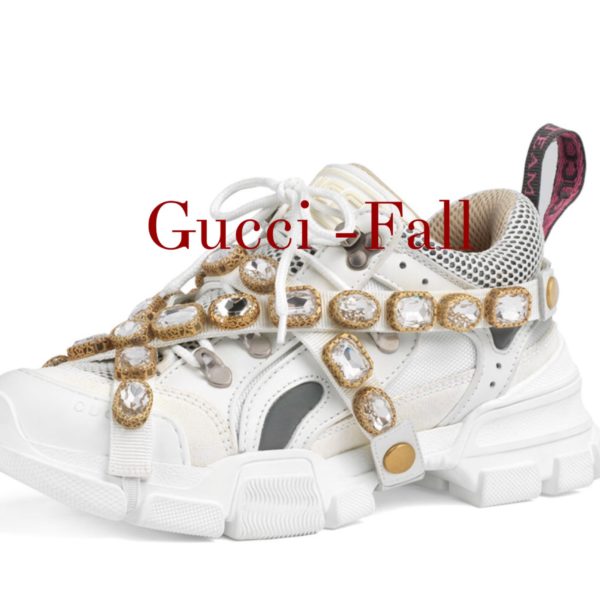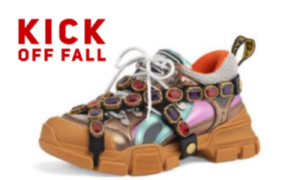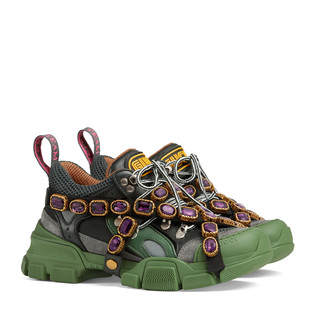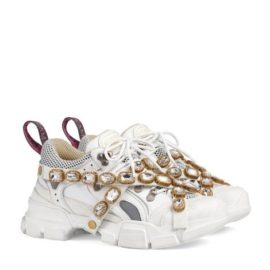 When I say, "Cross trainers," what comes into your mind? Perhaps something like this: sunrise runs at the local track, mainstream brands like Adidas and Nike, and maybe even the track pants to match. Today's cross trainers, however, are anything but those things. Today's cross trainers are "the" every day "
it" shoe
. Are you prepared to spend the "it prices"?
High fashion houses such as Balenciaga, Gucci, and Louis Vuitton have officially broken into the sneakers market, and with no shortage of success. Ranging from $800 to well over $1,000 a pair, these sneakers might seem like just another pair of shoes to the untrained eye. Look more closely, however, and you'll see all marks of a high fashion brand. This seasons its all about designer labels! I'm guilty of purchasing designer Balenciaga sneaker-socks. I wear them every day. They're beyond comfy and adjust perfectly to my foot. I'd wear them under a gown if the opportunity presented itself. This is my justification and I'm not alone. Balenciaga cross trainers are also very cool and thankfully they've given the hard-to-get Louis Vuitton cross trainers (see below) a run for their money. I'm also eyeing the Fendi fall collection of cross trainers and sock sneakers.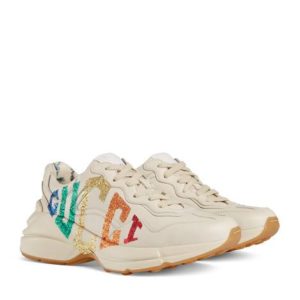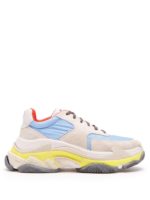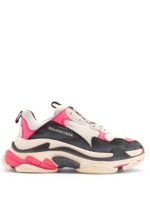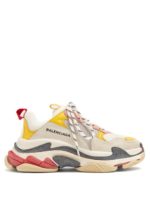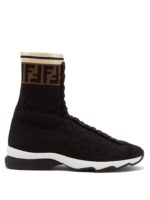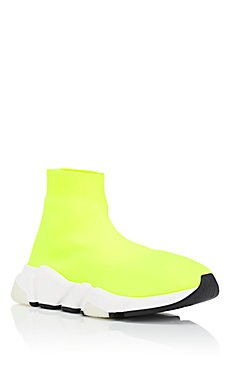 Exquisite detailing, high-end materials, and handmade construction all set these sneakers apart from their mainstream competition.
Gucci's collection
for Fall and Winter 2018 takes its cues from Dapper Dan, a Harlem designer popular in the '80s and '90s. Gucci's latest collection of streetwear focuses on hip urban styling meshed with fine materials and other trademarks that define the brand.
Streetwear doesn't seem to be going anywhere any time soon. We can expect other high fashion labels to follow suit, so expect to see more urban-inspired trends soon. Click any of the purple links to indulge designer cross trainers. If you wait too long to decide you're likely to find size tens on the shelves. If you are a size seven don't even think about getting your foot into a ten!
Would you purchase a pair of designer cross trainers and sock sneakers? Click here now for more of our favorite sneakers!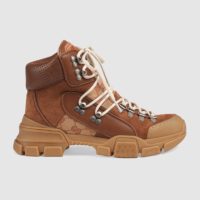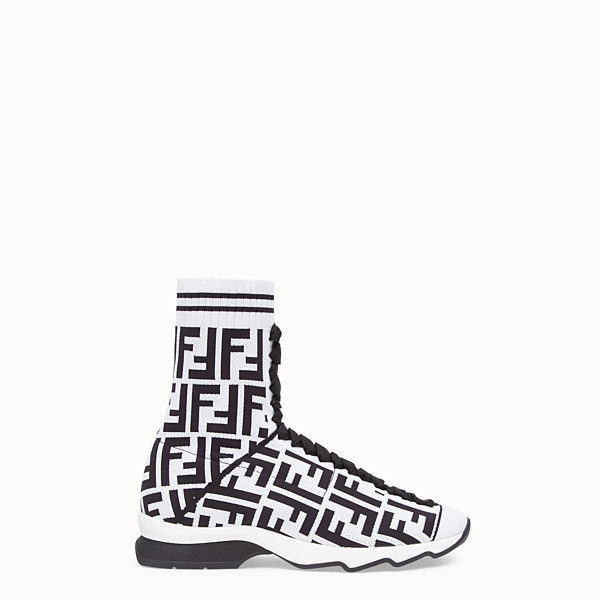 Gucci Sneakers white leather with removable stones
Gucci Sneakers metallic tan with removable stones
Gucci Sneakers green and black leather with removable stones
Gucci Rainbow Glitter Sneakers
Flashtrek Gucci High Top Sneakers
Balenciaga neon yellow sock sneakers
Balenciaga bright blue sock sneakers
Balenciaga Low Top Sneakers in neon pink, white and black
Loving these cross strainers? Click here now for more sneakers favorites featured on A Few Goody Gumdrops!