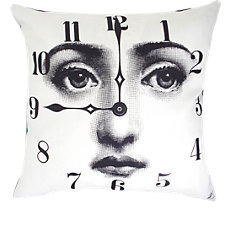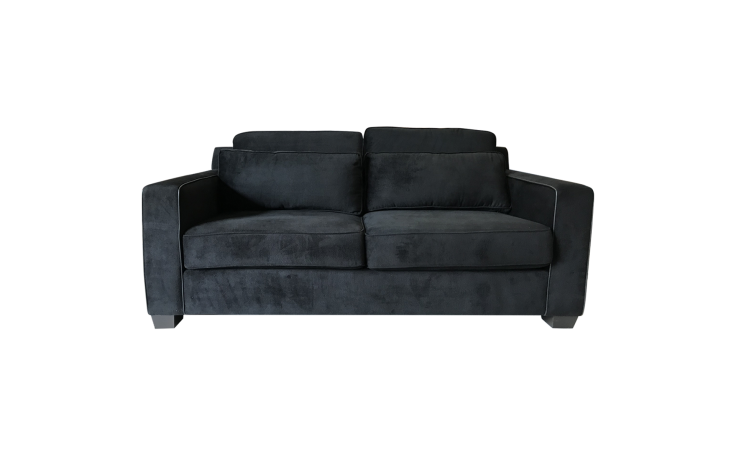 Here at A Few Goody Gumdrops, we love to dish fashion – what we're loving, what we're not, and how fashion houses rise and fall in public opinion like a fickle tide. For all our talk of purses and footwear and what's latest on the horizon, we realized we're missing an important aspect of fashion: our homes.
Our living spaces, of course, can be as hot (or not) as what we put on our bodies. Like clothing, our home decoration serves as an extension of our personalities and the image we want to project to the chosen few who make it through our doors. We believe in making a statement that goes beyond the dreaded farmhouse décor. We think we discovered the perfect inspiration in a sofa we found at Viyet.
This Donghia Toulouse Velvet  Sofa is the height of luxe and stylish Art Deco modern decadence. In a plush charcoal velvet, it serves as the perfect neutral for your living spaces. The epitome of American design, it features three sumptuous seats trimmed with genuine leather, creating a textural contrast. Mahogany feet complete the elegance, which is Art Deco in its approach, but with a modern sensibility and flair.
The sofa serves as the perfect anchor piece for the rest of your Art Deco modern vision. Turn your living space into a chic art gallery by incorporating funky vases and a vintage rug.
Throw in a Vintage Rug
We love the idea of throwing in a vintage rug to carry on the luxe but understated feel of the sofa we found at Viyet. A shag rug with rich wool and a simple geometric pattern would complement the rich material. For a touch of modern, and to highlight the beauty of your vintage find, avoid covering it up with a heavy coffee table. Instead, choose a sleek and minimalist choice in Lucite.
The Rest Is Just Details
Once you choose your perfect sofa and rug, you can have some fun accenting your place to make it seem like home. An Adrienne Landau Rabbit Fur Throw or the Adrienne Landau Mongolian Lamb Fur Throw helps keep things plush and will warm you as you relax for the night. The pink throw sets a gentle pop of contrasting color than the darker grey. A set Jacquard Pillows from Missonior helps keep things visually interesting without being overwhelming as you step into the room. If you're staying in the Fornasetti motif there are numerous pillows that look fab with the gray sofa. A Fornasetti vase gives the room a touch of pop and instills an art gallery vibe. We can't forget Cire Trudon candles  that add a relaxing romantic touch.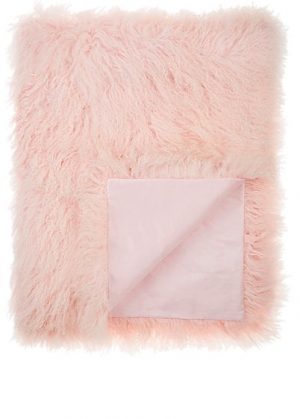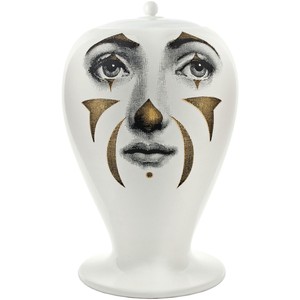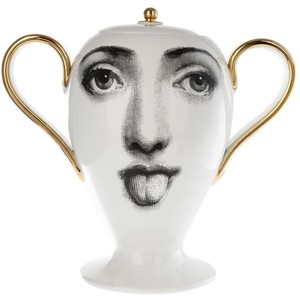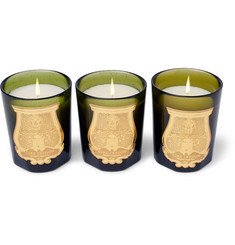 Your living spaces should reflect your personal brand. What kind of image do you like to portray?
Loving the art deco modern article? Click here now for more Home Decor features!
XOXO,