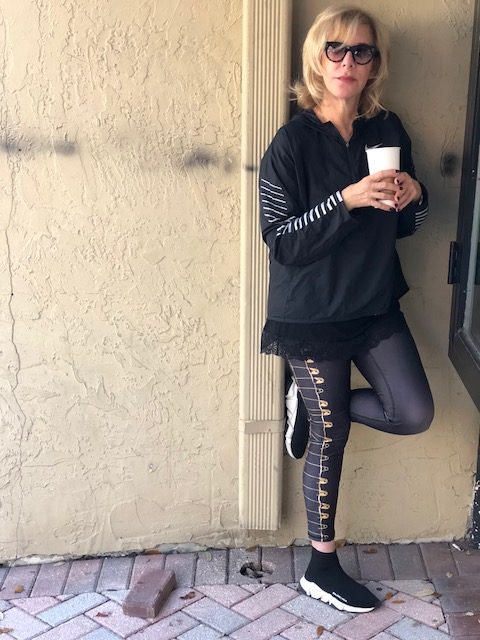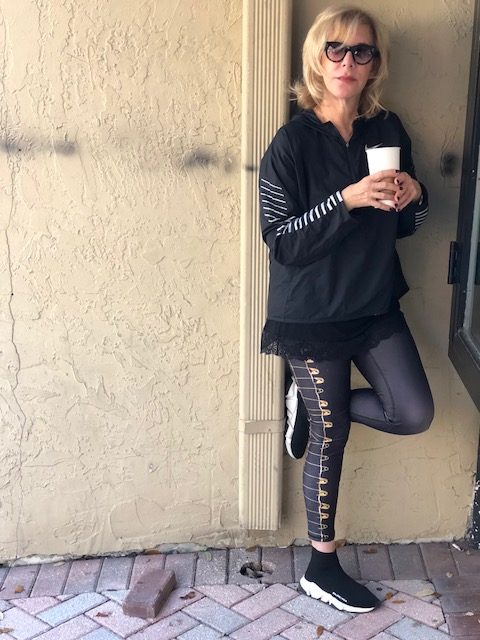 BALENCIAGA SNEAKERS: HIGH END FASHION MEETS COMFORT
Balenciaga sock sneakers have saved my feet! There's nothing more comfortable than the configuration and construction of these kicks. They mold to your feet. Once they're on you, never want to take them off. This year I had the good fortune of breaking two toes three weeks apart. Thankfully I owned these sneakers, (not an easy task, either) put them on and never took them off for ten months. I don't think I will ever wear a heel again. I styled them with everything I own, and they looked cool with everything except cocktail attire. Let's face it if your feet are in pain so are you. The sock-like fit is a gift!  Athleisure seems here to stay, at least for the moment. Though fashion can be fickle, it seems that being comfortable is becoming more of a priority for high fashion icons and busy individuals alike. I'm all about comfort, especially on my feet. Fashion houses like Balenciaga are taking athleisure out of the realm of suburban house moms and making statement pieces that everyone will want to covet this season and beyond. Perhaps the perfect case in point is their sock sneakers with the rubber platform. I own two pairs of the black with the white platform  Balenciagi sneakers but if you're looking for a glitzier look the metallic is the way to go.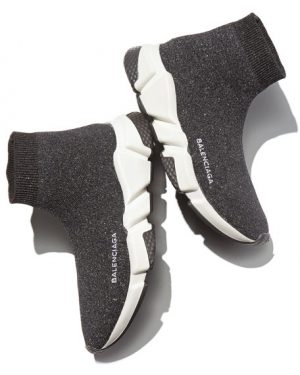 Made from high-quality knits, these Balenciaga sneakers offer a minimalist aesthetic that effectively complements any athleisure outfit. The finest Italian materials go into these shoes that slide on like butter and will keep your feet comfortable on all your urban adventures. Believe me tracking these down were not easy to score. Most were sold out and making it next to impossible to find. With extreme perseverance I found them! I recently bought another pair and luckily one of my favorite department stores had secured a batch in my size!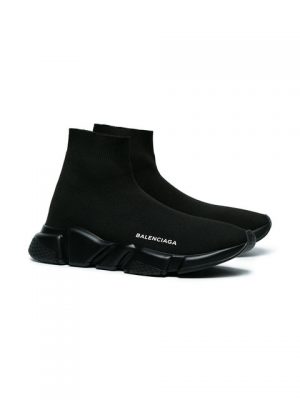 At $750 a pair, these Balenciaga sneakers don't have a bad price point compared to some other luxury shoes on the market. This is probably the reason why they're also next to impossible to find. They also make a version for men (speed knit sock sneakers) and kids,(seen below) which offers an effortlessly cool aesthetic that will elevate a variety of casual looks.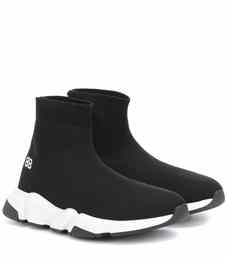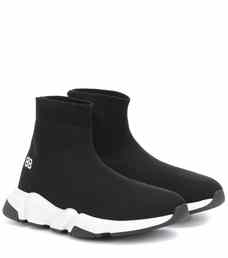 Balenciaga's sneaker socks might not take you seamlessly from work to dinner and drinks, but they're certainly a comfier alternative for running your Saturday and Sunday errands or some serious walking or hiking. If we had it our way, we'd never take 'em off. Trust me…you'll thank me on this style tip. Click any of the purple links to indulge.
Balenciaga sneakers have so many options: Neon Yellow, Black with a white platform, Black on black platform, light grey-blue, Burgundy, Metallic, White on White and more.
Thoughts on the logo pair?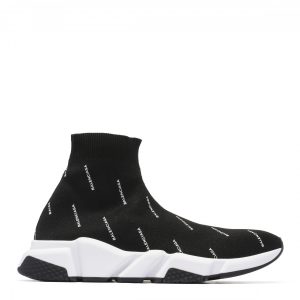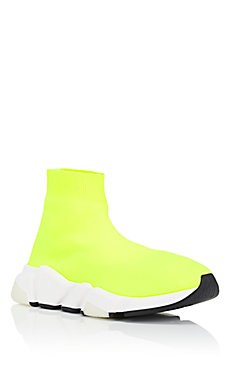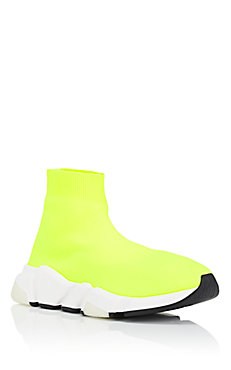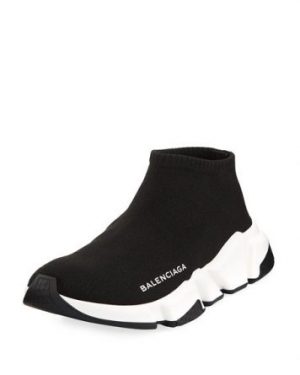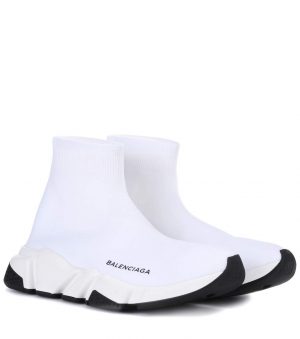 Are you loving these Balenciaga Sneakers? Click here to read other shoes  that have been featured on A Few Goody Gumdrops !