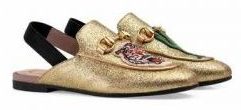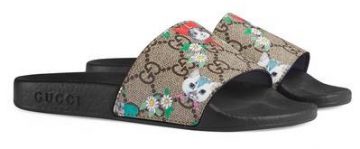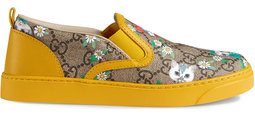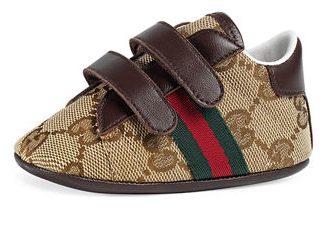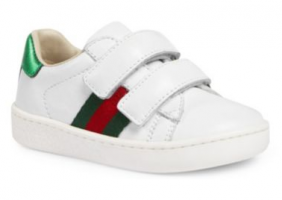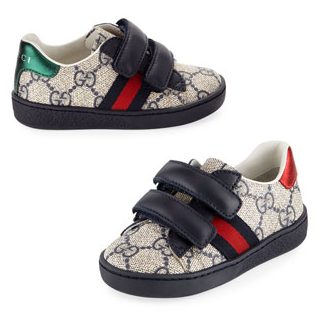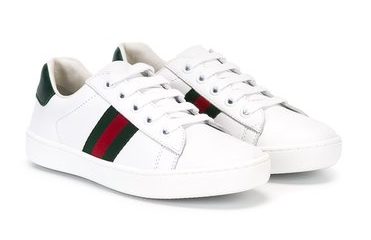 GUCCI TODDLER SHOES – ARE THEY WORTH THE INVESTMENT?
We've all seen the pictures of budding celebrity fashionistas Suri Cruise and Shiloh Jolie-Pitt. Celebrities! They're just like us! Their parents visit the store; they endure temper tantrums – but unlike most of us, they put their children in ridiculously expensive clothing.
Gucci is one of the world's most legendary fashion houses. Few high fashion designers have lines for children and for good reason. Children outgrow clothes and shoes quickly, and they tend not to take care of their clothes as well as an adult does. Honestly, can you imagine dry cleaning or hand-washing a toddler's shirt? Does that mean kids shouldn't have Gucci shoes?
Yet, Gucci released a line of toddler footwear, priced at a cool $300 each, give or take. Toddler shoes last, at best, a single season. Would you pay $1,200 a year for your toddler's footwear? Would you be okay with a $300 pair of shoes becoming streaked with mud and dirt and food? Apparently, someone at the company thinks so.
Gucci toddler shoes might be okay for the North West's of the world, but I don't think the average person is going to buy them. But the market must be large enough for someone to buy them season after season.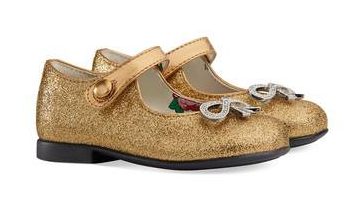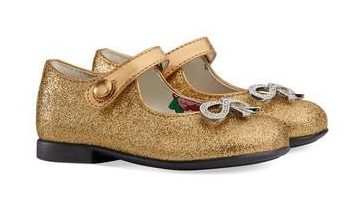 MORE GUCCI TODDLER SHOES:
Gucci Slides with Pets and Flowers
Gucci Slip-on Sneakers with Yellow Trim
Gucci Hot Pink Sneakers (not featured)