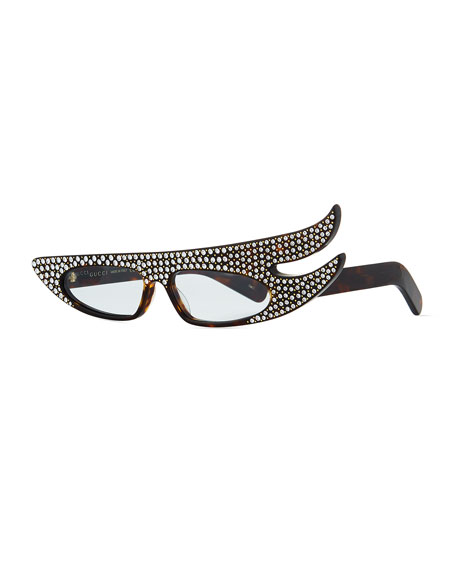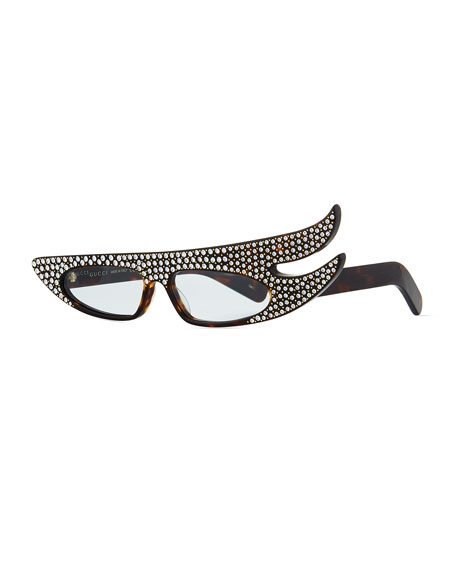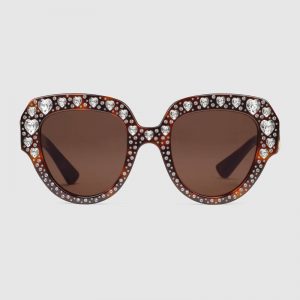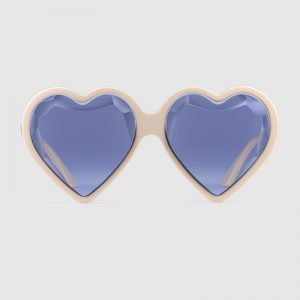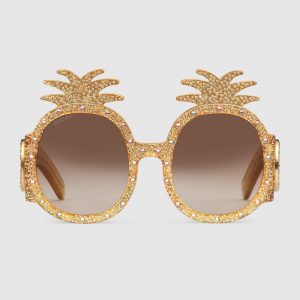 Fashion icons throughout history are known for many things, whether it's Jackie O's polished elegance or Madonna pushing the boundaries of couture. Though fashion icons are famous for vastly different reasons, most have one thing in common: they finish off their look with a signature shade. Sunglasses are the leading accessory this season…although they have jumped to new ludicrous styles especially Gucci. Honestly, if you saw a well-dressed woman walking with Pineapples styled sunglasses would you whisper, laugh or shake your head?
For Jackie, it was the oversized spectacle. For Audrey, it was the exaggerated cat eye. Today, designers are testing the limits of sensibility (and style?) with sunglasses in a wide range of hues and silhouettes. Today its Gucci sunglasses at its best or worst! Would you believe these sunglasses are tipping the scales at $1000 and up!
Would You Wear These Daring Specs?
Have a beach soiree planned in the near future? Don't forget these pineapple-themed sunglasses from Gucci. If futurism is more your style, the designer also has a pair of sunglasses that echoes of a wave. A tamer pair…the square frame with crystals.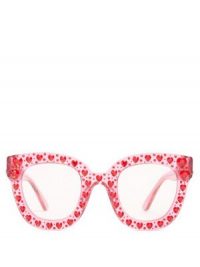 Other fashion houses are picking up on the futuristic trend, with everyone from Calvin Klein to Christian Roth unveiling their own versions of spectacles that skirt the line between fashion-forward and impracticality. While we certainly couldn't picture Audrey or Katherine rocking a pair of these audacious shades, we wouldn't be surprised to see them on Madonna or Elton.
Are these looks "dare to be different," or do they push the bounds of style too far, into tackiness? You be the judge – after all, you would be the one shelling out a cool $1,200 for them. Click the purple links to indulge! Whats your personal Gucci style? In fashion, anything goes just depends how daring you are!