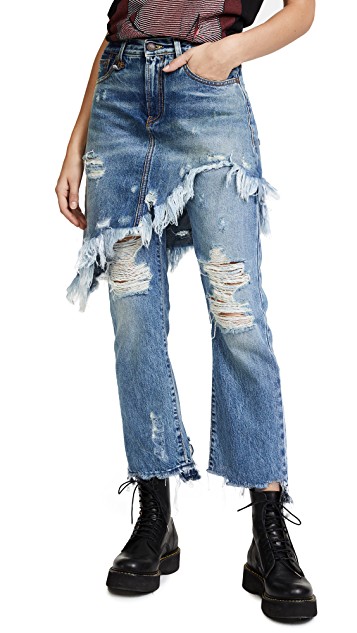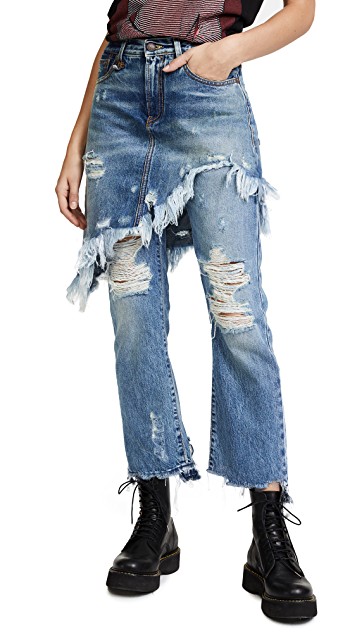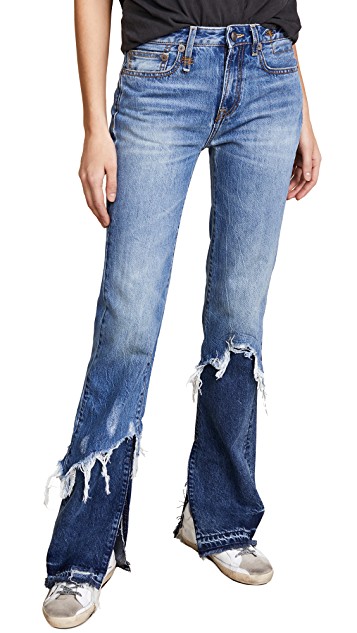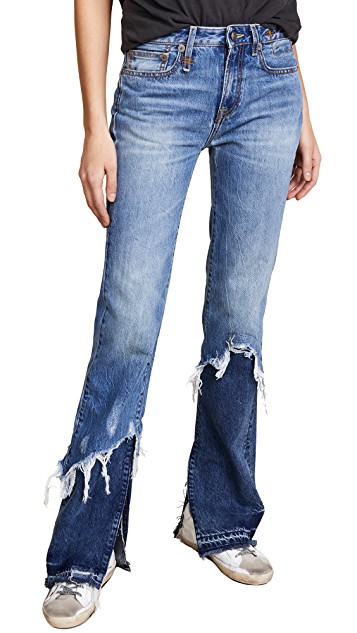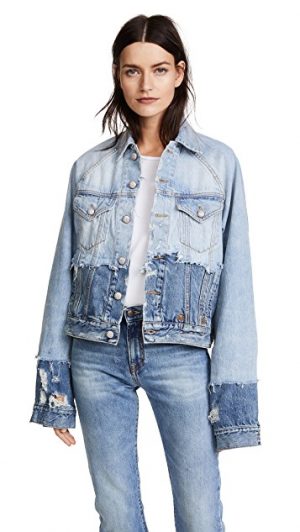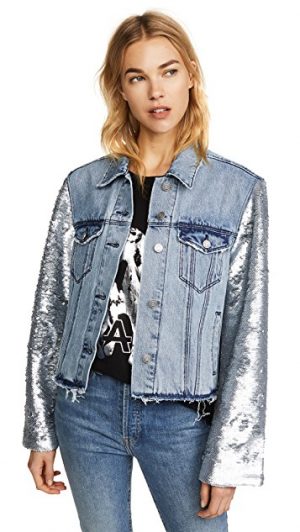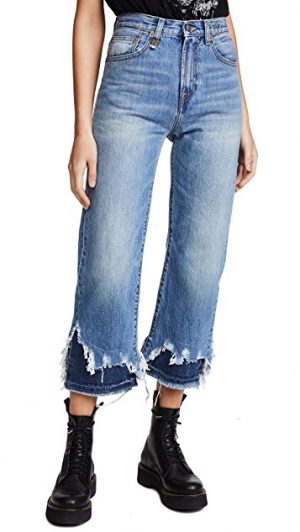 Your biggest look in jeans this season
…
distressed, ripped, frayed, destroyed, shredded and double-edged or skirted. They don't exactly drum up images of high fashion, but, once again, the industry is making us second-guess ourselves. In fact, grunge-inspired looks have been popping up all over the runways and high fashion collections. We're talking ripped hems, Doc Marten style platforms, and frayed denim. Designers are plucking these designs from hipster Seattle coffee shops and putting them in your closet–do you think you could pull it off? Absolutely! There's a bit of street-style in all of us!
R13 Denim is leading the charge with grungy looks that make a statement. Their kick style jean features two-toned denim with just the tiniest touch of flair. Pair them with socks and high tops to complete the grunge look, or pair them with an unexpected feminine detail to keep your style avant-garde.
Their double-sided denim jacket takes the classic grunge aesthetic and adds some "of the moment" touches like bell sleeves and a cropped hemline. Pair it with a clean line to avoid looking too boxy or overwhelmed. We'd be remiss if we didn't mention how much we love the Haylee jacket with the silver sequin sleeves. That combines super cool with super chic although not exactly cocktail attire unless you're daring enough to embrace the look.
No matter how you style them, R13's newest looks are sure to add a touch of rocker to your wardrobe and improve your street cred. Just be sure you have the attitude to pull them off before purchasing. No wardrobe is complete without chunky street-style sneakers adorned with animal prints (zebra hightops and leopard hightop sneakers), and you know how much we loveeeeeee those. I'm wearing sneakers more than anything else. (may never go back to shoes!!!!) They're so easy to wear and have R13's funky vibe going on. Click the purple links and links below to indulge! As we always say….the more ripped, the more comfortable. Duh!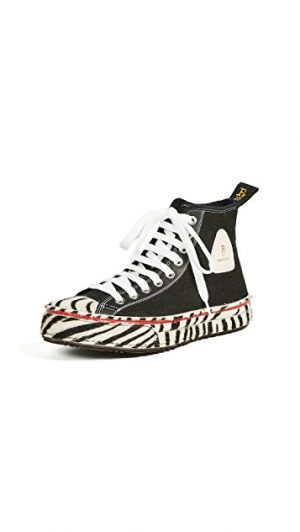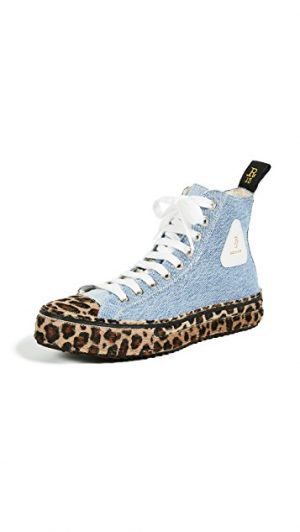 Double Classic Skirted jeans
Vent Kick Double Shredded Jeans
Double-Sided Denim Jacket
Haylee Denim and Silver Jacket 
Zebra Canvas High Top Sneakers
Leopard/Denim Canvas High Top Sneakers
High Rise Camile Double Shredded Jeans
XOXO,