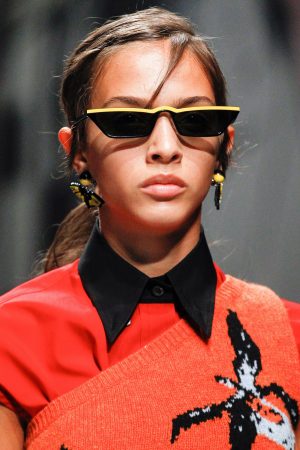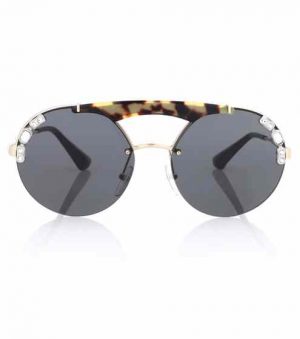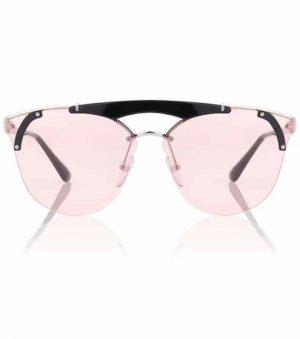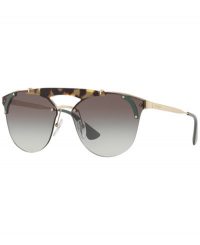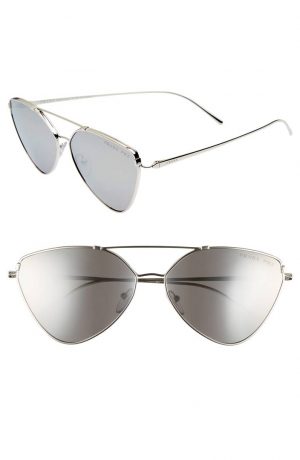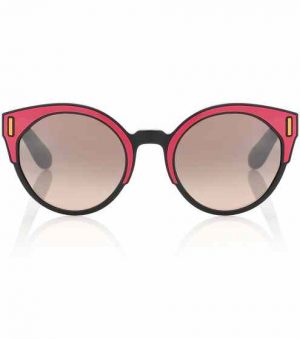 Our country is divided right now on everything from politics to religion. Most of us, however, can agree with a single sentiment: It's cold out there. We're currently in one of the coldest snaps in recent history. And let's face it: Bundling up like Ralphie's little brother in 
A Christmas Story
 isn't exactly the height of fashion but
Prada's accessories certainly are!
Warm layers, although not slimming, are preferable to frostbite. If you can't look slim and trim in winter's hottest looks because of subzero temperatures, at least look fashionable when accessorizing. Prada's newest line of aviators and cat-eye sunglasses even velvet will have you channeling your inner Audrey Hepburn or Alpine fashionista, even if your bottom half is too bundled up to put your arms down. Prada's newest sunglasses add stylishly bold trends to classic styles. Betsy is never without her sunglasses…helps protect the eyes in the winter. The more eye protection, the fewer lines and wrinkles and we have just the right eye cream.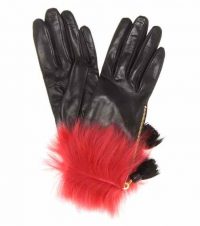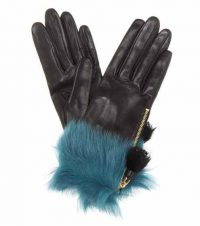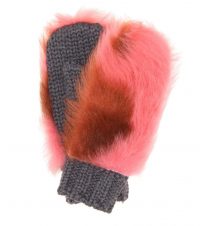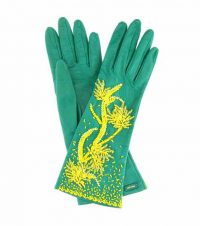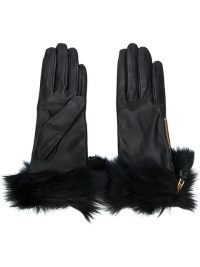 Add fur trimmed mittens, and elevate your look from geek to chic. Prada's newest offerings add a refreshing pop of color to your voluminous ensemble or pair nicely with a beige trench. When the polar vortex releases this country and your sense of style, pair these gloves with any of your car coats to add extra flair to your timeless panache. Is there anyway who doesn't want their fingers to freeze? Frostbitten fingers aren't  so comfortable, either. Mittens are known to be warmer but gloves will do the trick, and they're so much easier to reach into pockets.
Prada's embellishments will take your winter looks to a new level. When you're shopping at AFGG, you don't have to worry about sticker shock—pick up both to complete your winter ensemble today. Click any of the purple links to indulge. Are you loving Prada's Butterfly Glasses with the Velvet Trim?
Aviator Sunglasses with Crystal Embellishments
Prada Aviator Sunglasses with Pink Tinted Lenses
Tortoise Shell Rounded Aviator Sunglasses with Crystal Embellishments
Aviator Metal Sunglasses Blue Tint (not shown in this color)
Rimless Light Grey Tinted Lenses
Velvet Covered Cat Eye Sunglasses
Fur Trimmed Bold Pink Trimmed Leather Gloves (ON SALE))
Prada Turquoise Fur Trimmed Gloves
Prada Pink Fur Trimmed Mittens
Green Leather Gloves with Yellow Embellishments
Prada Black Leather Gloves with Black Fur Trim