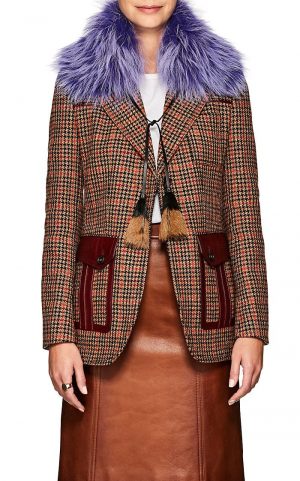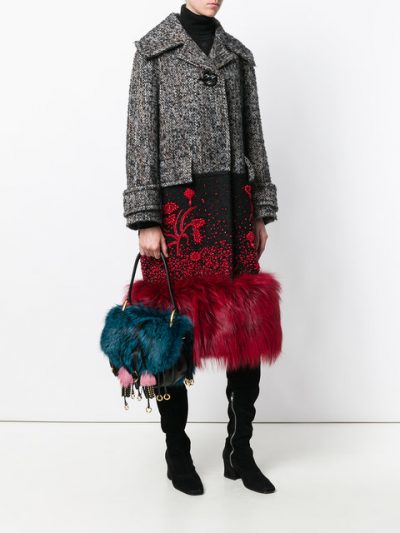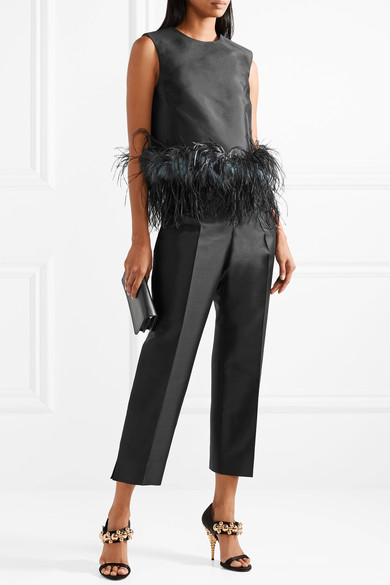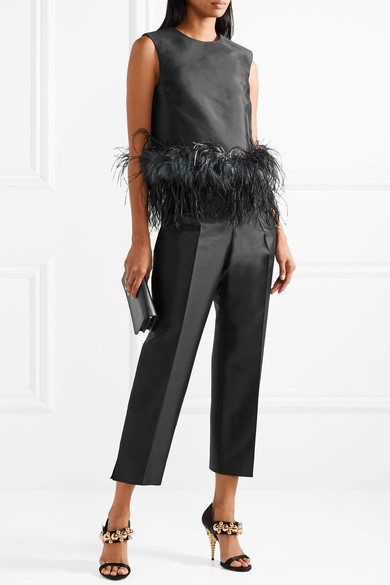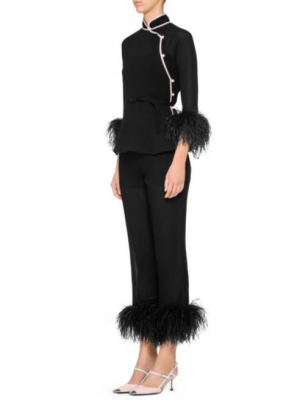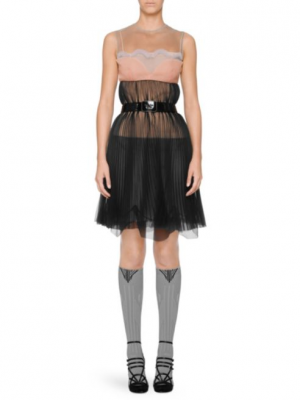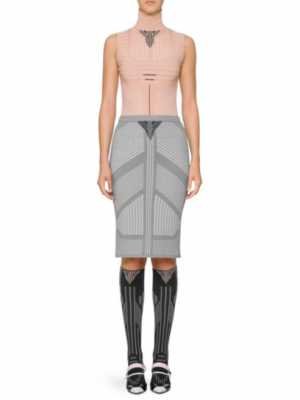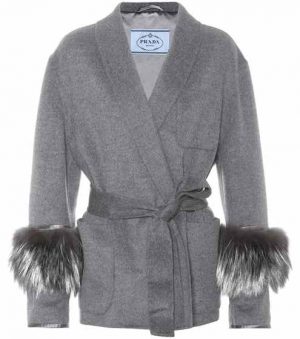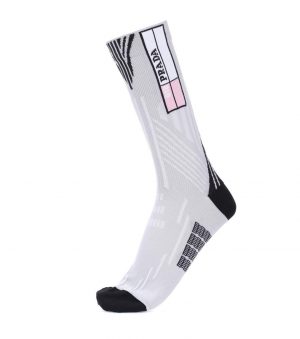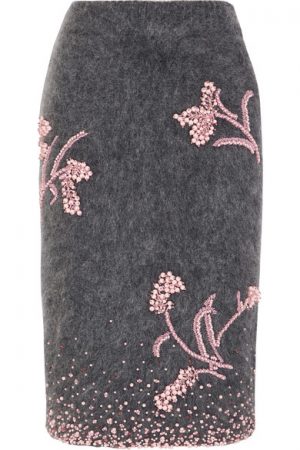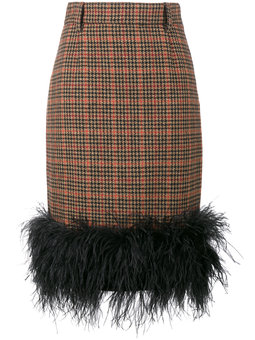 Would you pay $210 for a pair of knee socks? What about more than $2,000 for a sleeveless tulle dress? Prada recently released a range of offerings, some of which are for the fashion forward, and others that appeal to those with more money than sense.
Prada took everyday clothing like shift dresses and pencil skirts and lavished them with embellishments. (loving the grey mohair pencil skirt) Dress up your basic tweed jacket with a purple fox fur collar for just over a grand.
Prada's feather-trimmed cocktail dress layers grey organza over peach crepe. The long grey ostrich feathers on the right body type could look graceful, or they might make the wearer look like an ungainly bird. Prada seems to be all about the feathers this season. Their grey wool and angora jacket has ostrich and wild turkey feathers at the cuffs, and shoppers can purchase a basic crepe shift dress with a dip-dyed feather hem for just under $2,000.
Do you love the thought of pairing audacious patterns with giant buttons and fur accents? Do you think polyester socks with stripes are worth the steep price tag because they come from a famous designer? Prada is counting on women's attraction to over-the-top glamour and the legacy of the brand to keep the fashion world enthralled with their offerings. The turquoise fox fur bag is a must-have!
Share your thoughts on Prada's feathers fetish. P-KAWWW! Click the purple links to indulge! Enjoy Prada pieces on SALE.
Black sleeveless fur trimmed wool and silk top
Black feather trimmed silk crepon top
Pale pink, ivory, and black turtleneck top
yellow ostrich feather dress
Beaded angora pencil skirt in red (not shown)
Peach and grey feathered trimmed cocktail dress (not shown)