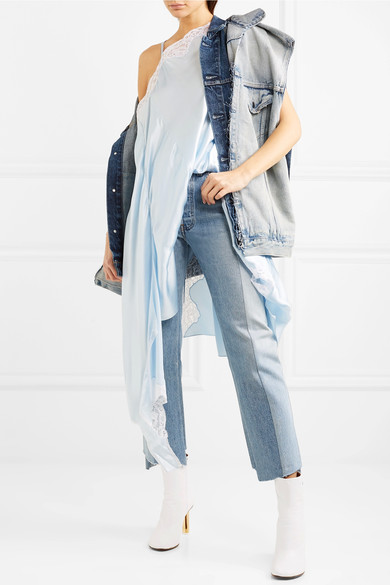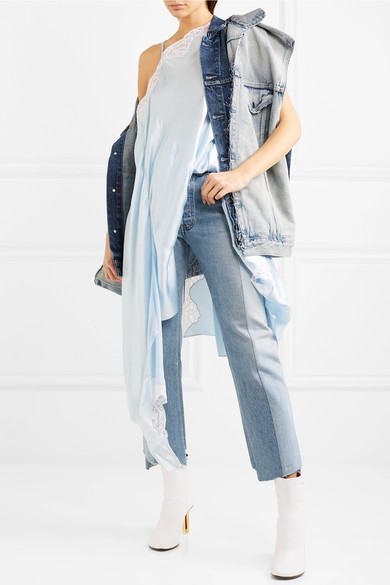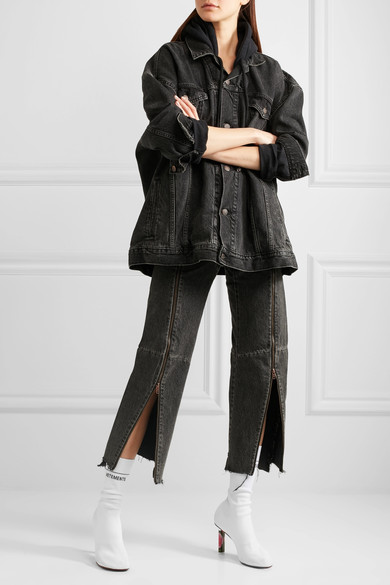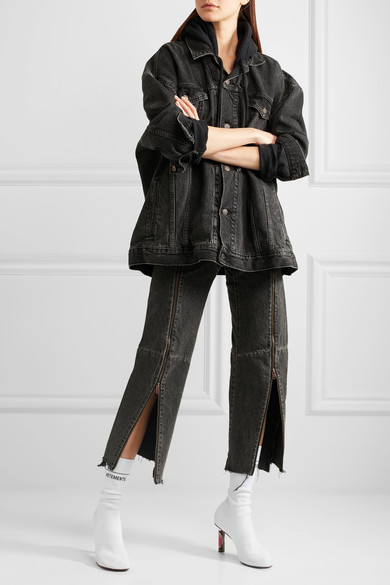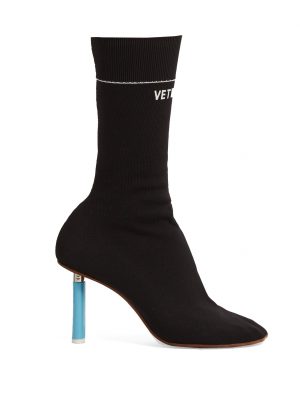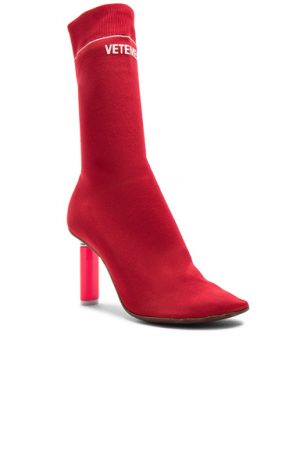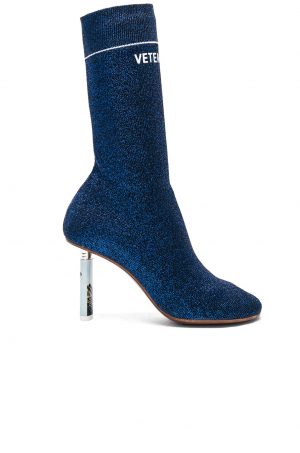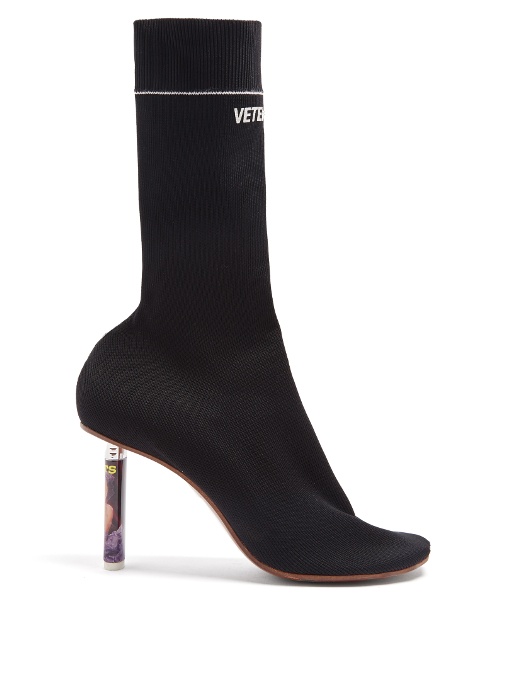 Last year, Vetements featured lighter heel sock ankle boots, and they must have been a hit because they're back again. If you missed them last year, they're just what they sound like–boots made mostly of socks. What?? The upper piece resembles a calf-length sock in a very tight-knit. The leather sole makes these boots wearable on the street.
They're called lighter heel boots because the three-and-a-half-inch heel is about the size of a cigarette lighter. The only other embellishment included is the brand logo in white stitching along the wearer's shin. The dressiest pair comes in metallic rose-gold, its lighter heel embossed with the Eiffel tower. Vendors suggest wearing them with a loose-fitting maxi dress or other long skirts.
The shoes look uncomfortable with the thin heel positioned like an awkward spike. The wearer might look graceful, or they might look like they're wobbling in their socks. The price for these boots ranges between $735 and $1,390. What do you think? Would you wear them to make a lighthearted, whimsical statement, or do you think this is a trend of the moment on its way out the door? Click the purple links to indulge! Be sure to check out more Vetement pieces.
Black
Red
White
Blue
Black with orange heel
Black with multicolored heel
White Boot