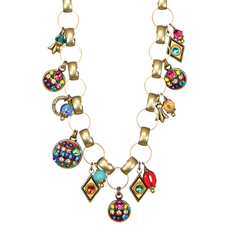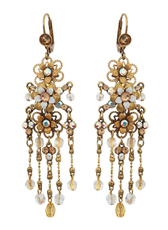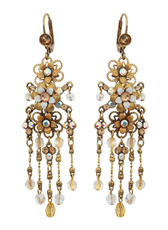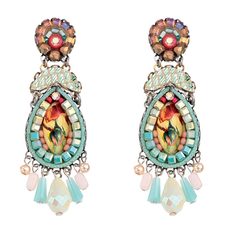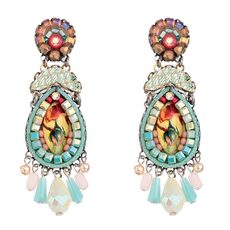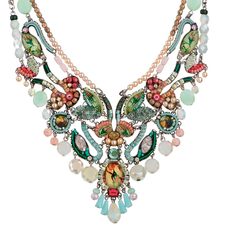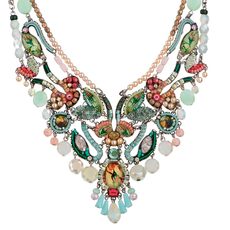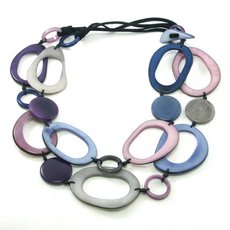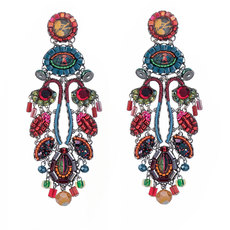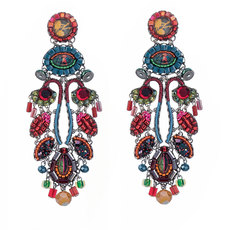 I'm very excited to interview jewelry entrepreneur:

Yael Setty from the Setty Design Collaborative.
I love the jewelry on your site. Truth be told I couldn't choose just one designer to feature on my blog. The designers on your site all are fabulous. I'm anxious to learn more about The Setty Design Collaborative. Let's get started with the interview!
What is Setty Gallery?
Setty Gallery is an online jewelry store that connects international designers to a global marketplace and gives customers worldwide access to unique handmade designer jewelry at their fingertips.  
What's your story?
I have always had a passion for traveling.  A big part of traveling for me is the handmade jewelry I find in each country. With each piece I find, there comes a story. For example, in Jerusalem, I discovered handmade designs by Ayala Bar. With each place I visit, I find a new piece to add to my collection. I've been approached by people who say they adore my jewelry but can't find anything like it. One day it occurred to me – why not take all of my favorite pieces and put them in one place so that everyone, no matter where they are in the world can share the stories. With that, I started Setty Gallery: Setty my last name, Gallery as a museum of my favorite pieces. I currently carry handmade jewelry made in Colombia, America, the Philippines, Bulgaria, Israel and more.
Do you have a brick and mortar store, are you online or both?
Setty Gallery is solely an online boutique, with items you won't find in your local department store. Jewelry lovers from anywhere in the world can have access to the same pieces. 
If you're solely online how do potential buyers try on the pieces of interest? It's my impression that women like to touch and feel what they are buying.
With the online boutique, comes a more personal feel. We offer exceptional customer service. When someone has an event and needs to match a piece to their dress, or is looking for a certain type of jewelry, we find them the best possible piece. If they don't end up liking what they've chosen we offer 30-day returns with money back guarantee. Ordering online is most convenient because people like jewelry at their doorstep instead of running to stores, especially when the jewelry is from all over the world.
Is all the jewelry featured on your website handmade?
Every single piece featured on our website is handmade and carefully hand-picked by me. Each piece is one-of-a-kind. I love handmade jewelry because there's no machine involved and the process used is amazing. This allows love and care when making the piece. It's 100% ethical, and fair trade is used.   
You have a variety of designers and price points. What does this allow you to do?
Yes, we do have a variety of designers and price points. Our prices range from $50 to about $500 depending on the piece.  This allows the customer to pick through a variety of jewelry based on their budget and their interests.  
How did you decide to feature Encanto Jewelry on your site? Do you think there is a stronger need for this type of jewelry now?
Encanto jewelry is eco-friendly, and every purchase goes towards the preservation of the Tagua rainforest and helps reduce poverty. I think there is a stronger need for this today as there is much more of a "green" trend in lifestyle and eco-friendly products. The products are handmade using the Tagua seed that is very rare and can only be found in the countries Colombia, Panama, Ecuador, and Peru. By wearing the seed, you are helping protect the rainforest and the lives of these people while the seed shines brightly on you.
What's going on now at Setty Gallery?
At Setty Gallery, we are currently celebrating ten years online and one of our newest collections, Ayala Bar Winter 2017. This collection is truly one-of-a-kind and makes a perfect gift for the holidays. This week we are having a fall sale, use promo code FALL2017  for 10% off any purchase (excludes Ayala Bar 2017).
Where is your next travel destination?
Peru! I'm traveling with my family, my husband and four kids in December and couldn't be more excited. We'll be visiting Machu Picchu, llamas, and seeing a lot of handwoven jewelry. Stay tuned!
If there is anything, I did not ask you…Is there anything you would like to share?
At Setty Gallery, the community we serve is important to us. We believe in providing the best possible jewelry experience for our customers. We offer free shipping in the United States, easy three-day returns, personalized gift messages, and great customer service. We seek to empower women through jewelry and donate a portion of our earnings to women's organizations such as Project Safe and JNF. We believe that life is too short to wear boring jewelry! Each handmade piece has a story to tell, and by wearing it, you are sharing the story!  
Michal Golan Multi Bright Necklace and Charms
Michal Negrin Handmade Chandelier Earrings with Flower Pattern
Ayla Bar Willow Necklace and Earrings
Encanto Jewelry Kayuna Plum Purple Necklace
Ayala Bar  Grapevine Earrings
Loving this Setty Jewelry feature? Click here now for more of our interviews!!
XOXO,