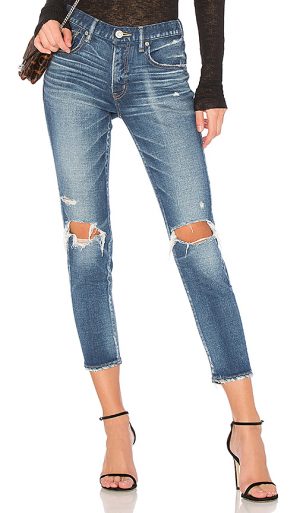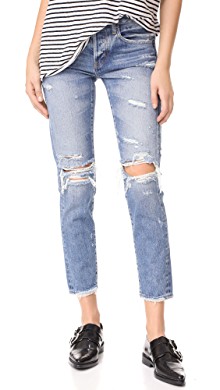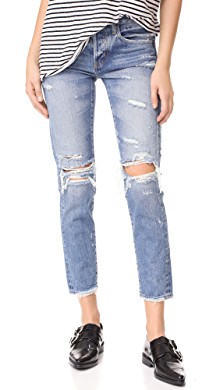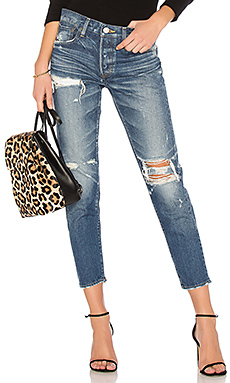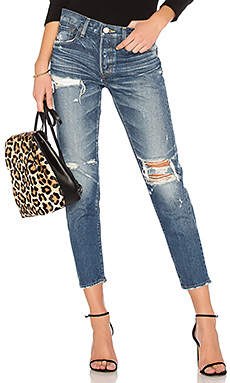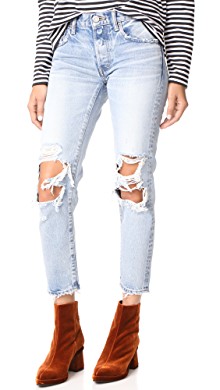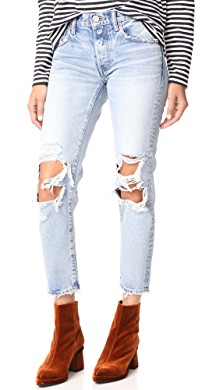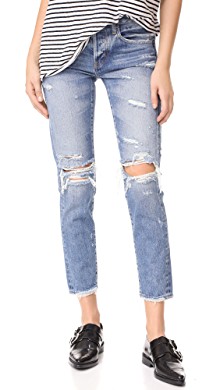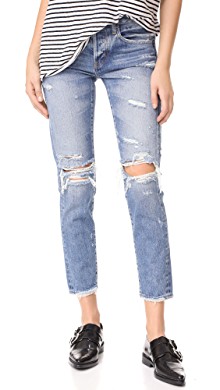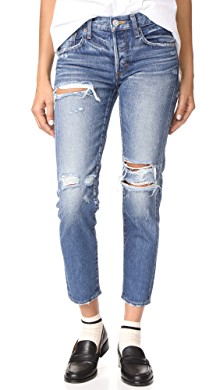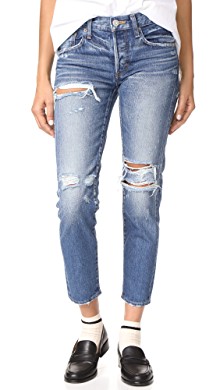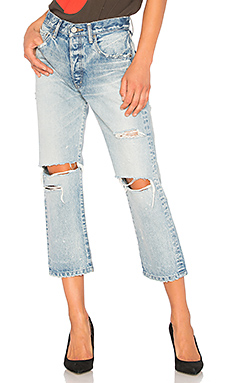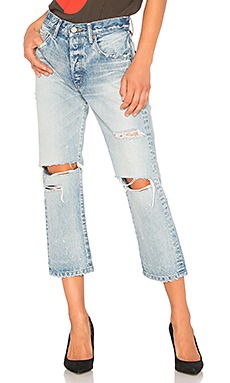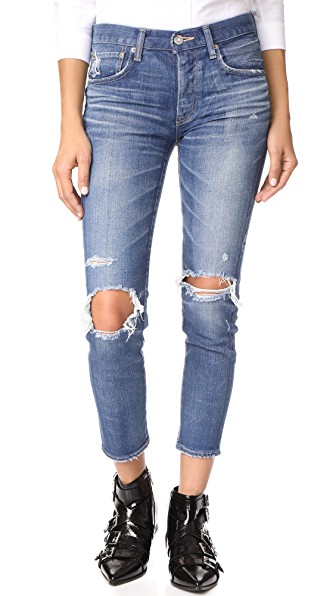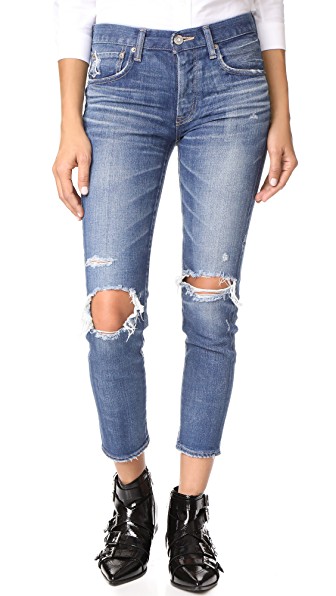 It's no secret that 90s looks are dominating the nation's runways. Just look at the resurgence of acid washes, ironic tees, and questionable faux-fur-trimmed jackets for proof. There's one other trend that seems to be making its 2017 comeback, and that's super distressed jeans. We're not talking small, simple rips, either – we're referring to gaping holes that make the wearer look like an extra from Survivor (or a grunge band, depending on your preferences).
These jeans from Moussy are a perfect example of the trend. Would you pay $360 for a pair of denim that's missing half its material? The holes in the knees don't offer much protection from the season's dipping temperatures. Add a pair of Doc Martens and bleach your hair, and you could pass for a Tiger Bear cover model – but would you want to?
Trends come and go, but the timeless silhouettes are what keep us reaching into our closets season after season. Trendy pieces can add an "of the moment" flair to each of your outfits, but we think they work best as a complement to your wardrobe – not a replacement for it.
Would you wear these Moussy jeans? For us, it's one we might skip in favor of classic, put-together pieces. Click the purple link to shop Moussy jeans and be sure to wear them your way!