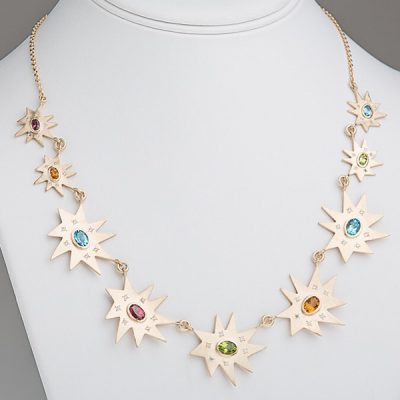 Jewelry, like all fashion, has its trendy moments. Chokers are enjoying another heyday, while the bib necklace is on its way out. But jewelry designer Emily Kuvin isn't interested in being trendy – this is one artist who is here to stay. With feminine and elegant pieces handmade from the finest materials (14 karat gold and precious gemstones), Kuvin is proving that when it comes to jewelry, timeless investment pieces win the day.
Kuvin's collections are as eclectic as the artist herself. Once a reporter, then a practicing attorney, she brings her Renaissance experience to every piece she creates. Her Stella Collection manages to communicate femininity and power in equal measure. Starburst patterns frame precious gemstones and diamonds, creating a look that's as celestial as it is authoritative. It's the perfect piece for a woman who wants to portray confidence and fashion prowess. Each piece comes in your choice of yellow gold or silver, and they range from minimalist pendants to the "Grand Stella" – a statement necklace of nine stars.
While fashion trends may come and go, some pieces are forever. We have a feeling that Kuvin's enduring aesthetic will have a place in our jewelry lineup for years to come. Click the purple links to view the collection and learn more about Emily.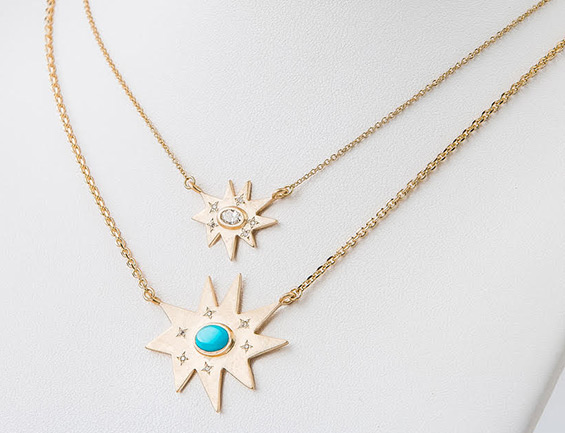 XOXO,