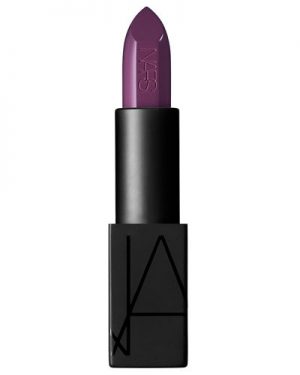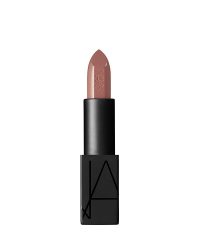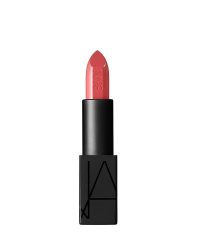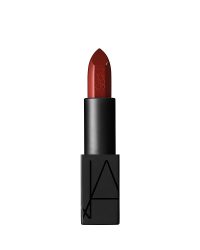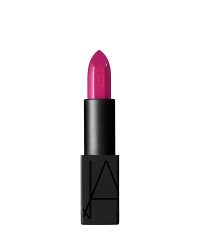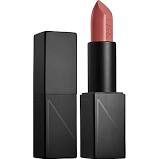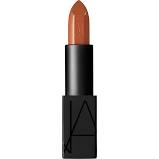 A good fashion trend is both unique and relatable. We thank Nars for providing lush, richly pigmented lip color that lasts season after season, but now they've given us yet another reason to smile. While almost every girl has a tube of Orgasm, their famous nude, stashed away in their purse, it's time to visit your nearest makeup counter for something a little more personal.
Keep This Lipstick For Yourself
By now, most of us are familiar with the "Share a Coke" campaign, and Nars is doing something similar with their Audacious Lipstick.  Every girl is different, and each featured shade comes with a unique name and personality to match.
We can easily imagine Bette, a plum colored hue, drumming her perfectly manicured nails on the diner counter waiting for a handsome sailor to meet her for malts. Then there's Charlotte, a perfectly prim shade of pink, suitable for royalty. Carmen knows how to pull off the perfect red lip–with a bubbly personality full of confidence. There's Linda just the right shade of the caramel, the candy she loves and her daughter-in-law, Vanessa has a beautiful soft shade. Kate knows how to pull off purple orchid.
There are also more daring hues–Dominque knows she can rock a club in her vibrant purple, and Annabella commands a presence as unique as her name. Which one will you choose? 50 fab shades to choose! Find your name and start applying your color or just find a color you love! My favorite is Marisa!
Pick up your signature shade–better yet, get them all while they last! Click the purple links to indulge! MWAH