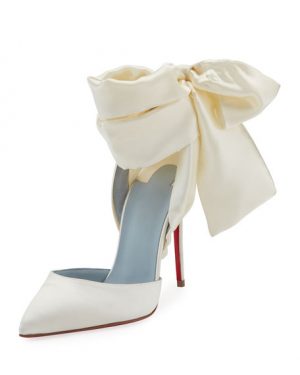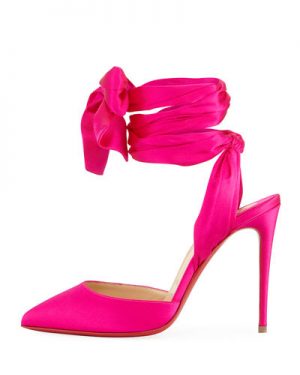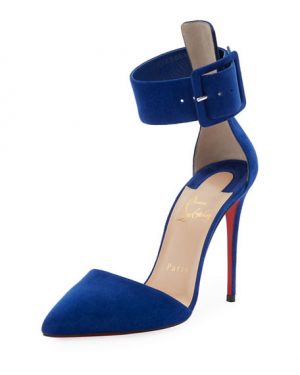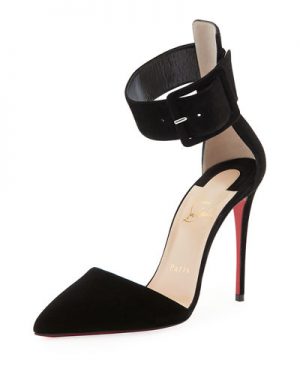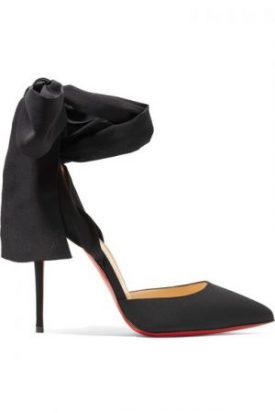 Minimalist stylings come and go, but not for iconic shoemaker
Christian Louboutin.
Anyone familiar with their signature red soles should know that the shoemaking powerhouse is not for the faint of heart. If you're looking for a simple way to punch up your fall wardrobe, try one of Louboutin's fall sandals – he's proving yet again that minimalism has no place on his runway (or your feet).
Embellishments Galore
This season's women's designs are impactful and delightful, without delving too far into flash or pomp. The shoes make a statement, but it's one of power and authority, not one of gauche.
You'll make a statement, for instance, in dress sandals adorned in leather ruffles in gold crackled leather, and muted power shades like rich burgundy. Louboutin elevates pumps to an art form by adorning them in an oversized bow and offering them in candy-coated shades like hot pink. The look manages to be ultra-feminine but evocative at the same time. Loving the whiteish-cream crepe de chine pump and oversized bow! Yes, we love the black crepe de chine pump, too! The Louboutin ankle-strap pump in black or blue suede is amazing! They're all fab!
If you're only going to pick up one pair of shoes this season, make them a pair of Louboutin's. With his fall line, he proves yet again that the modern woman is as powerful as she is feminine. That's a big statement for your feet – and it's one many women can't wait to make for themselves. Click any of the purple links to indulge! The black leather ruffled sandal is the perfect staple!