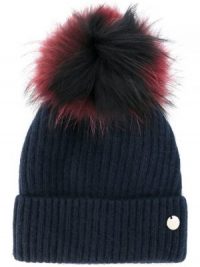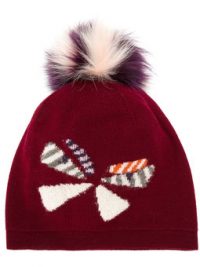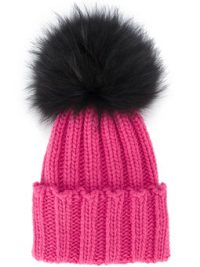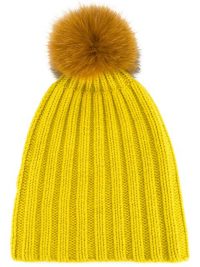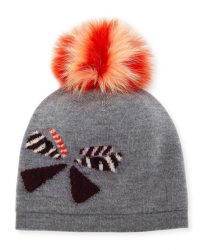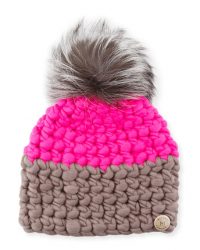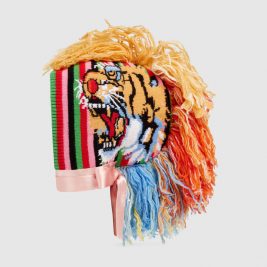 Cooler weather is rapidly approaching. If you were looking forward to milking every last drop of summer, too bad – fashion doesn't work that way. Instead, we always have our eye on the horizon, ready for the next big thing. For Fall and Winter 2017-2018, it seems that fashion houses are taking that literally.
Pom Poms on the Runways
Today, we're talking winter fashion accessories. Forget chic wooly fedoras and newsboy caps – the winter runways are studded with the perfect marriage of fashion and function. Oversized fur pom poms adorn woolen beanies in trend colors like rich burgundy and classic grey. To keep the style from looking too outdoorsy or worthy of an LL Bean catalogue, designers are keeping them high fashion with lux details like cashmere and real fur. The result is more chalet in the Alps, less deer stand in the Midwest.
No one will have to worry about being cold this winter season – these caps are sure to keep you warm all winter long. In fact, they're so chic that no one will notice your hat hair. Now that's a trend we can get behind. Will you be adding pom poms to your winter wardrobe this season? As seen above, blue hat with coordinating removable pom pom, burgundy butterfly hat with two-tone pom pom, pink ribbed cashmere hat with black fur pom pom (fab in bright purple, too), yellow cashmere ribbed hat with pom pom,  gray butterfly beanie with multi-colored pom pom, colorful hat with hanging multi colored tassles,and the pink and grey two-tone hat with pom pom.