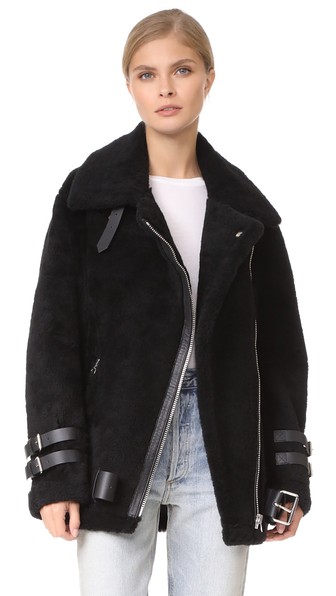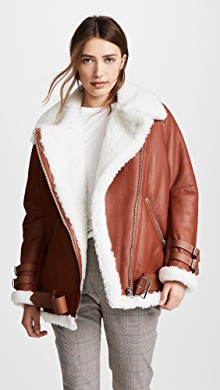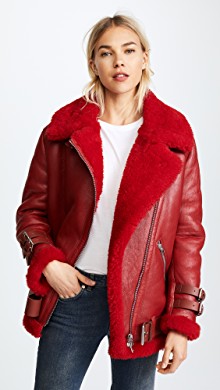 If the fall season is already on your radar, you are not alone.
Fashion houses
all over the globe are already anticipating the next wave of cooler weather and are preparing to swath us in cool, trendy threads.
If you spend any time flipping through fashion magazines, you'll find that autumn's runways run more casual this season. Fashion houses and designer labels are sick of frills and are ready to embrace fun and spunk. This especially applies to Acne Studios, the breakout label based in Stockholm.
Stockholm Brings East Village Vibes to the Runway
When you look at Acne Studio's fall line, it's a little like being transported to Manhattan in the 1970s. The Ramones are playing at CBGB, and everyone is walking around in cool leather motorcycle jackets in the East Village. The studio's fall stylings are all about cropped jackets, bomber jackets, studded shoes, cool booties and tight-fitting jeans that would make Joey Ramone proud. Click any of the purple links to indulge. Loving Acne Studio's black leather oversize biker jacket.
They may be casual, but we love the cropped leather jacket, wool scarves, and witty nostalgia. You can easily up your cool quotient with any of these pieces – mix and match to find your perfect look. We can't wait for the cooler weather to try these out! Here we go: the oversized velocite black moto jacket with white shearling,(not shown) the black leather velocite biker jacket with black shearling, the white mules, the silver metallic booties, the tan ribbed oversize sweater, pink wool beanie (steel grey beanie), grey fringed wool scarf, contrast heel leather ankle boots and sleek black leather booties.