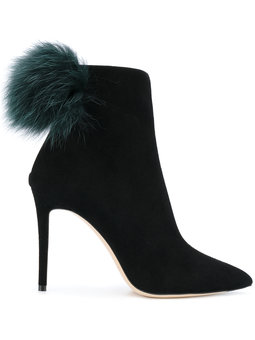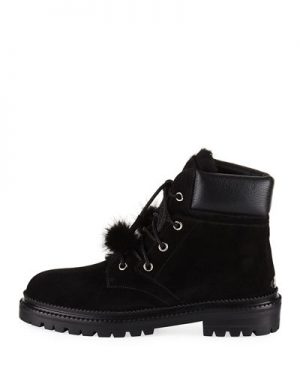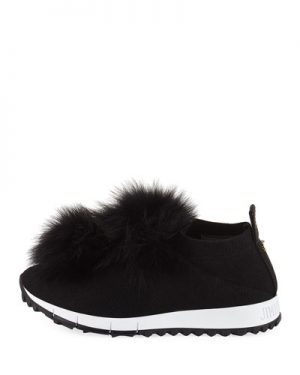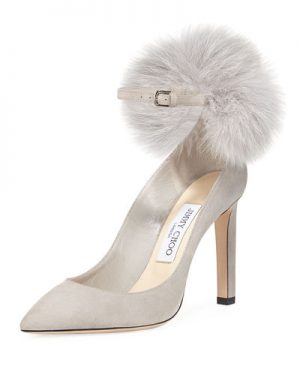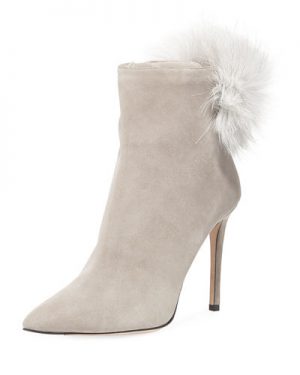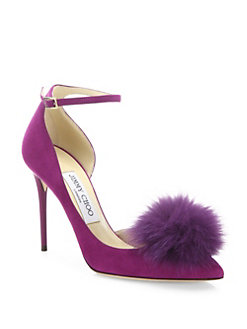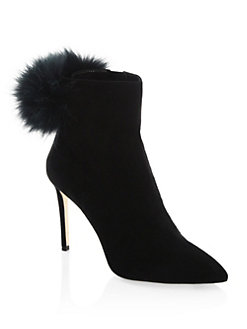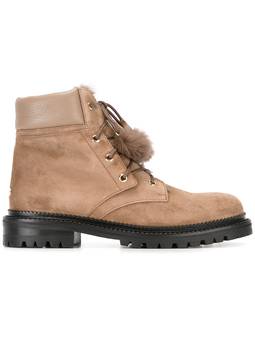 There's something exhilarating about the changing seasons. The summer swelter is dying down, and we're replacing beachy vibes with something more sturdy and realistic. As much as we love the hazy, lazy, end of summer days, there's nothing wrong with anticipating what's to come. This is the time of year we like to peruse the runways and see what the coming season will bring to our closets. Based on what we've gleaned so far, we think we'll like the results.
Wrap Yourself in Luxe Furs
Fur detailing seems to be on fashion designers' minds this season. And we're not just talking about coats, hats, and gloves – this season's footwear is poised to make a statement with fur embellishments. Hiking Boots, Pom PomSneakers, Moon Boots, Suede Fur Pom PomHeels, Pom Pom Booties (or green) and a stunning pair of black booties with a greenish-blue pom pom. Pair all booties, pumps and sneaks with the perfect must-have Jimmy Choo Fur shoulder bag!
Jimmy Choo's fall collection of shoes is full of fur accessorizing, but not only on the thick-soled boots. The iconic designer has fun with fur by adding it to the back of heels, on ankle boots, and even on sneakers. The label is a master at pushing the envelope while keeping their products chic and stylish. You won't find any kitsch stylings in this season's line – just classic silhouettes with a luxe twist. It's what the brand is known for, and we think closets around the nation will be happy with the end result. A caveat – pick these up now, and you might not be able to wait until fall to show them off. Happy shopping! Click the purple links to indulge! Last look at a pair of stunning suede heels.