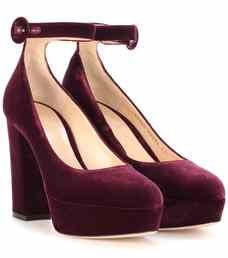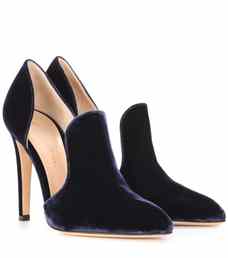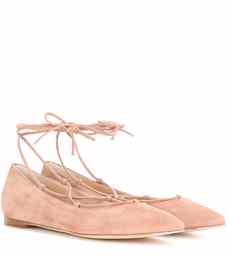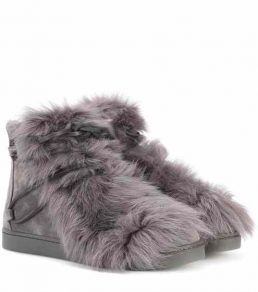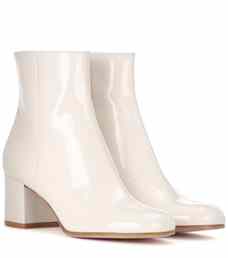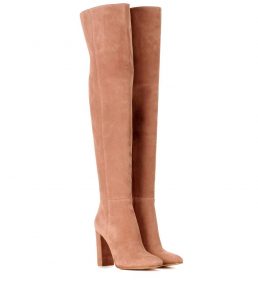 Gianvito Rossi is known for iconic style that breaks the norm
. His devotion to pure design and aversion to gimmickry make for high-quality products that transcend current trends. Stay ahead of the curve with these bold footwear choices.
Some of Gianvito's iconic shoes are on SALE
!
Pump up your everyday look with the luxuriously chunky Sherry Velvet Pumps. Using only the finest materials, these pumps are crafted in Italy using leather and plush velvet. Slip them on under trousers at work or dress them down with jeans and a sweater.
An ingenious twist on a classic silhouette, the Moret Velvet Pumps are a powerful choice for the hard-working woman. The subtle sheen of navy velvet mixes sharply with a pointed toe and striking heel. Wear with a tailored suit for extra confidence at that next meeting.
New for this coming season… plush, warm winter fur trimmed ankle-boots make these boots a staple for fall and winter. The dramatic suede ankle boot with the voluminous fur flap pairs well with mini-length skirts and warm tights, jeans, and trousers. How comfy do these boots look? We also are obsessed with the Marguax leather boots with the chunky block heel as well, in shiny leather winter white. I don't think it's get any better than this! Pair with anything from jeans to a chic pair of trousers. Are you ready to drool for a pair of thigh high suede boots?
Elegance and femininity are no strangers to Gianvito Rossi. The Femi Suede Ballerinas are made with fine goat leather and self-tying straps to change up the look every time they are worn. Supple peach suede and flat bottoms make the ballerinas great for pairing with anything from flowing floral dresses in spring to dark-wash denim in fall. Click this link to view the Femi Suede Ballerinas on sale!
Make a statement with Gianvito Rossi's classically bold suede and velvet shoes. From day to night, his footwear can take your look to the next level. Click the purple links or the actual images to indulge!