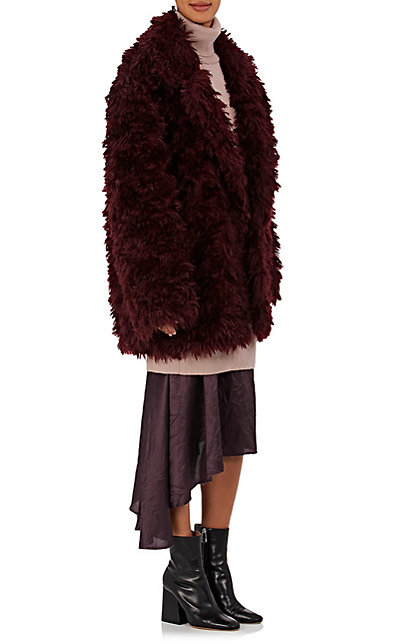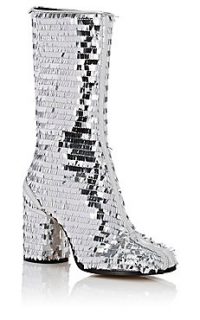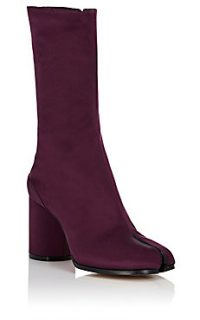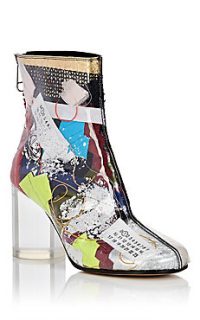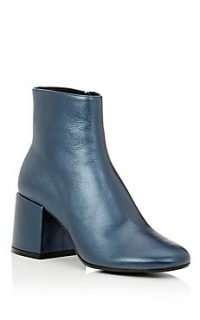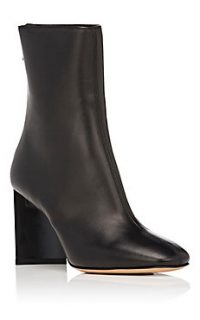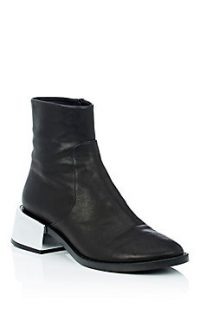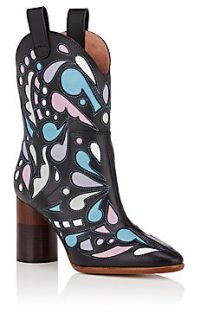 As soon as we heard "fall," we had to see the new line of ankle boots from Maison Margiela. It didn't disappoint. Our favorite Belgian designer has done it again – striking the perfect balance between over-the-top and smoldering subtlety. Here are a few of our must-have looks for this upcoming fall season.
Mid Calf and Ankle Boots Ankle Boots
Shimmering silver Paillette-Embellished Mid-Calf Boots will add pizzaz and mystique to any outfit. With a rounded toe, tapered block heel, leather sole, and exposed size zip closure, your feet will be anything but ordinary. Dress them up or down – their dazzling-yet-"understated" sparkle makes them perfect for any occasion. Even though they're very dressy I'm sure many "souls" (no pun intended) would gladly pair with destroyed jeans.
Black isn't the only color option for boots although we do love the Metal-Heel Leather Ankle Boots. You have the stunning Maison Margiela Satin Mid-Calf Boots in purple with the very cool split toe.The Blue Metallic Leather Ankle Boots with the covered chunky heel style add a splash of mystery. How about a pair of navy Neoprene Drawstring Ankle Boots style with the unique signature split toe?
The Remnant Ankle Boots feature a clear acrylic block heel leather sole, rounded toe and multicolored pieces of fabric remnants (hence the name) make this style an instant "wow" boot. Black Leather Ankle Boots with an asymmetric heel add just the right amount of edginess to any outfit while being a great black boot. Are you loving these over-the-edge boots? I'm obsessed with the burgundy Shaggy Mohair Relaxed Coat. Our very favorite boots are the cowboy style laser cut mid-calf boots with the two-tone heels.
Shop the full Maison Margiela line for more cool cutting-edge options. As you can see none of these boots are typically classic but oh-so-fun to wear. Click the purple links or the actual images to indulge. Many of the MM summer and spring boots are on SALE!