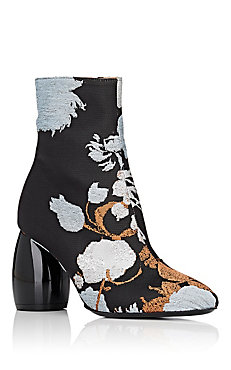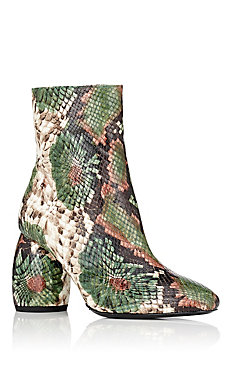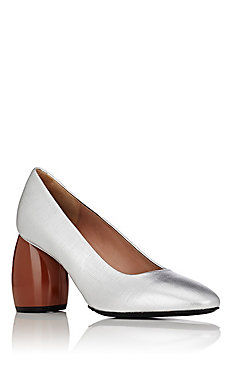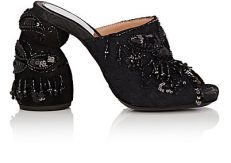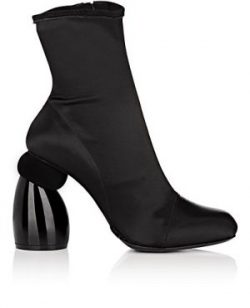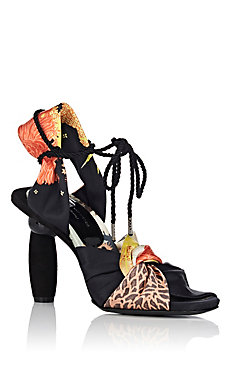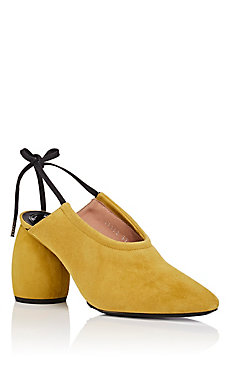 Dries Van Noten clothes and shoes are not newbies in the fashion world – but you've never seen them in this light. Popularity is surging with mind-blowing new designs, available in all the hottest venues. From
beaded open-toe mules
for whimsical nights in New York high-rises to upscale white leather pumps, Dries Van Noten is pulling out all the stops this spring and summer.
These Boots Were Made for Walkin'
We are over the moon about the line of boots from Dries Van Noten this season. The brand's signature sculpted heels have soared to new heights in to-die-for ankle boots. Who said you can't wear boots in the summer? Dries Van Noten is changing the name of the game with fresh and fun sculpted-heel stamped-leather ankle boots. These boots feature bright spring shades, such as pastel green and burnt orange, making the right kind of statement. The Jacquard boots are pretty cool, too!
Dress the sculpted heel ankle boots up or down with a hot little black dress or your favorite pair of boyfriend jeans. Dries Van Noten makes style easy with these eye-catching kicks. Get textured knot detailed satin and suede sandals, sculpted heel leather pumps, sculpted heel suede sandals, embellished mules, satin ankle boots, and much more to fill out your spring collection and stay on top of the trends. Heck, you'll set the trends with these stunning shoes. Click any of the purple links or the actual images to indulge! Be sure to check out this page of sale Dries Van Noten!