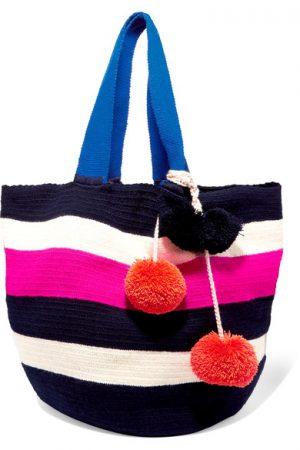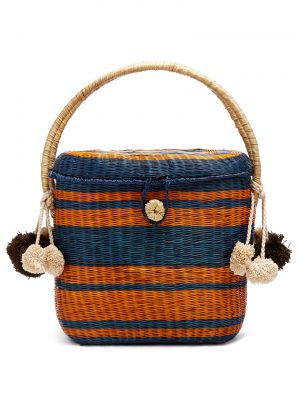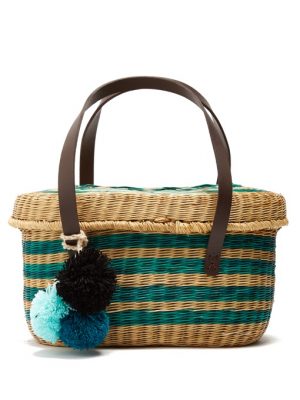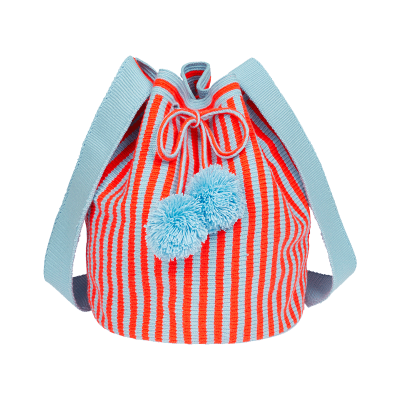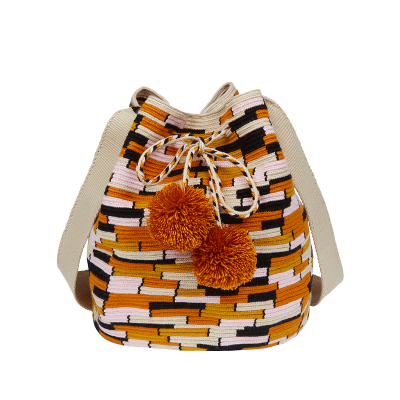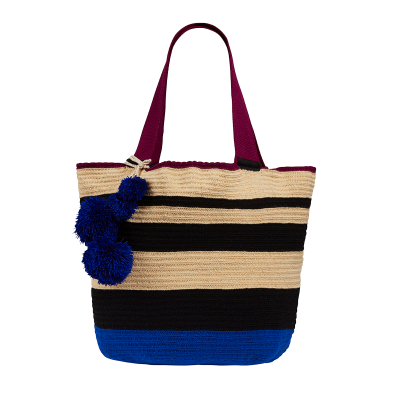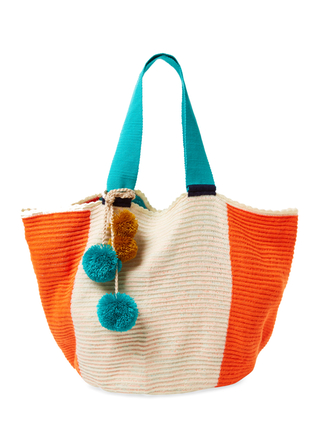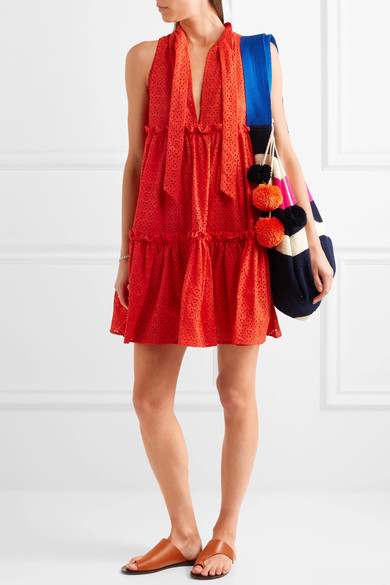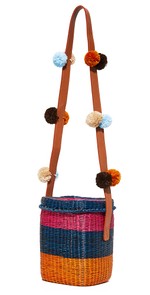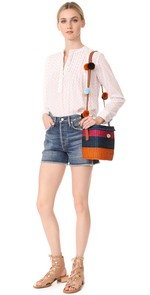 Spice up your summer beachwear with a funky new tote! Inspired by the intricate designs of Columbian tradition, Sophie Anderson combines modern chic and exotic flare with her Jonas Beach Bag. These
must-have bags for the summer season
are durable, washable, and overflowing with personality. As seen above are our very favorites:
Jonas pompom-embellished black and hot pink crocheted tote
,
Jonas tote in white, orange and turquoise,
the Flores basket bag
with the pom -pom shoulder strap, the
Lilla tote in brown multi colors
, the
Lilla bucket bag
in light blue and red stripes, the
Serenella basket bag
with emerald green stripes,the Cinto 
basket bag in 
lapis blue and blood orange, and more! Click the actual images to indulge!
Sophie's Story 
Sophie was struck by the beauty and vibrancy of the La Guajira desert's weaving communities while traveling in Colombia in 2011. She decided to make her own designs to curate pieces for friends and family and soon began producing the bags on a larger scale. Sophie's designs continue to evolve using laser cutting and brightly colored leather materials.
About the Technique
The Jonas bags are handmade using age-old weaving techniques of the Colombian Wayuu artisans. The ancient art of weaving has been passed down from mother to daughter in Wayuu communities for generations. Over 750 Wayuu weavers use locally sourced threads to make Sophie's energetic designs come to life. Sophie's beach bags allow the Wayuu women to sustain their way of life while sharing their precious culture with the rest of the world.
Support local artisans by carrying the traditions of Colombia with you wherever you go. With bold designs and resilience to match, the Sophie Anderson Jonas Beach Bag is a great addition to any outfit. Make sure you click the purple links to indulge!