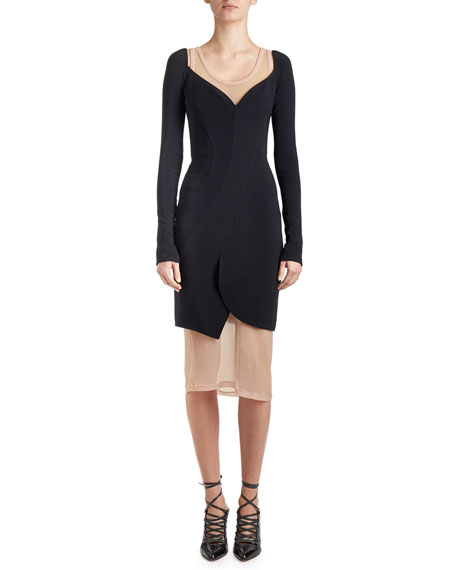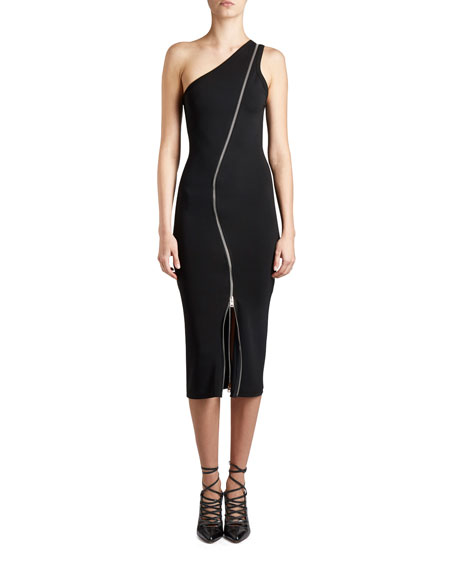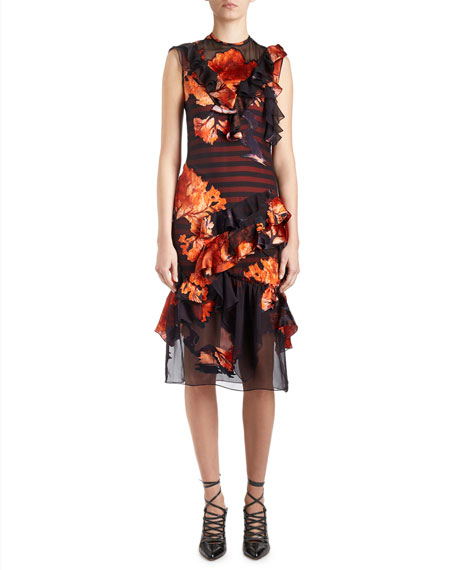 If I had to pick two words to describe
Givenchy's current offerings
, they would be "sleek" and "sophisticated." Every item in the line can elevate a woman's personal style. Fitted blazers are professional for the office, yet attractive enough for after-work drinks. Visual interest from oversized pockets and waist detailing ensure you won't blend in with the crowd. Check out some of the best items in the line:
Long Sleeve Cady Sweetheart Dress
The sweetheart neckline is usually associated with wedding dresses and backyard fetes, so the pairing with a long sleeve is unexpected and elegant. Paired with a sheer white slip, this dress can go from professional to having a romantic air. GORG!!!
The fitted silhouette, the midi length, the zipper detail – everything about this dress is on trend. This is a "wow" piece that takes the "blah" out of the traditional little black dress. Every woman needs one, why not let yours make a statement? Oh, Yes!
Striped Sheer Tank Dress and Sleeveless Floral Chiffon Dress
These dresses are the perfect mix of timeless elegance and playful edge. The orange and black tank dress is unexpected, yet juxtaposes perfectly with the flowing floral chiffon. Layer these two for a wedding or another formal event. OO-LA-LA!!
Click the purple links or the actual images to indulge and shop Givenchy. Yes…the pieces may break the bank! If you're looking for this season's pop of color here's the dress for you!