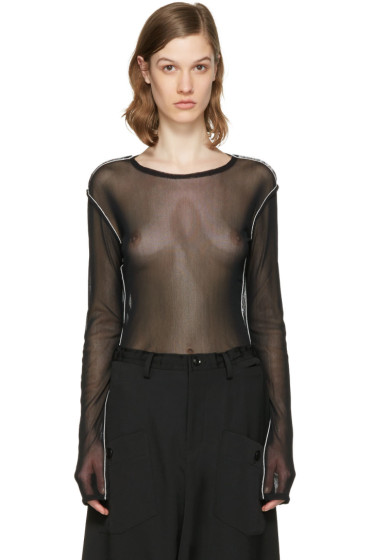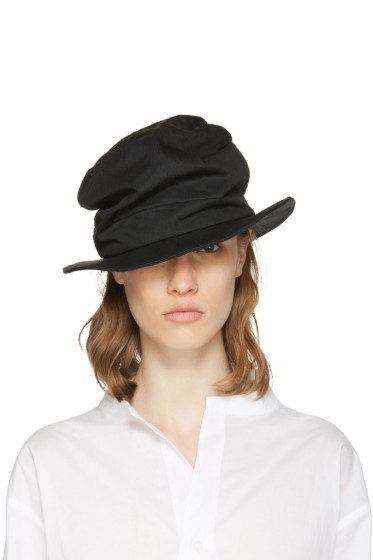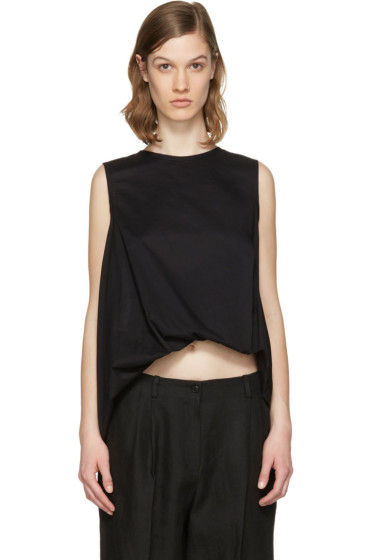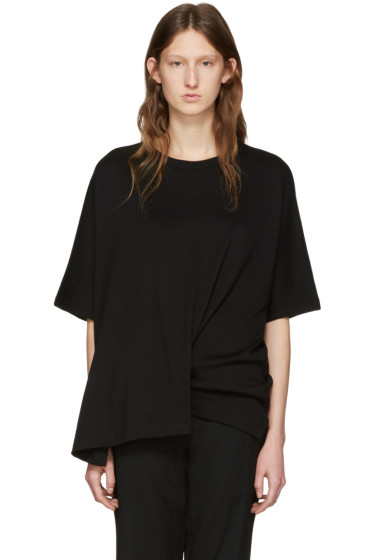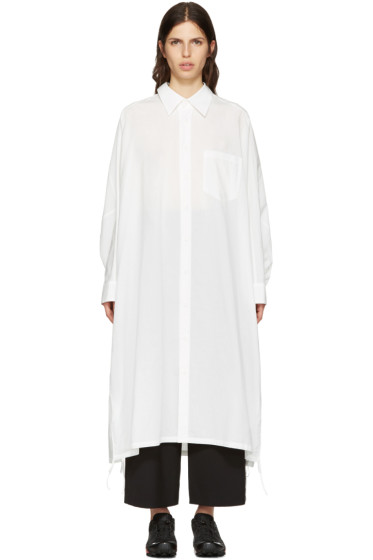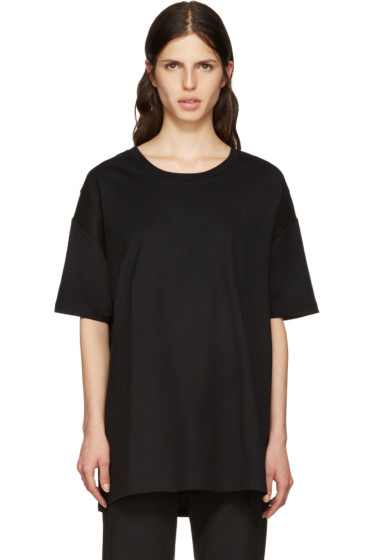 Fashion, culture, and politics are inextricably intertwined, and this season is no exception. Swirling rhetoric about the sexism and gender politics surrounding the 2016 election has reverberated around the world. Gender fluid fashion is not new in Japan, but the Kei aesthetic is making its way to the American fashion circuit.
Androgyny is associated with power and confidence, so it's a trend worth exploring. Yohji Yamamoto's Y's line provides androgynous constructions for tops, jumpsuits, dresses, and more. And trump—er – trompe l'oeil foundations prove that there is more to the fashion than meets the eye. As seen above: The Black Tulle Pullover, Black Denim Tuck Hat, Black Twist Tank Top, White Dolman Sleeve Shirtdress, Black Draped T-Shirt, Black All Needles T-Shirt and so much more!
These pieces are incredibly versatile, as they manage to be both professional and grunge at the same time. They can be adapted to suit numerous aesthetics, and convey power at the office or over drinks. Asymmetric details and mod colors make this collection a canvas to add your own pops of color and personal flair. They're ready-to-wear, and I love the statement they make.
Defy convention. Ditch spring's traditional ditzy, kitschy florals and choose a piece that is bold and decisive, like Yamamoto's line seen here. You might be surprised at how much you like it, and the confidence you'll exude while owning one of these pieces. Click the purple links or the actual images to indulge! Such a cool vibe! Click the purple links or the actual images to shop a Yohji Yamamoto and indulge!