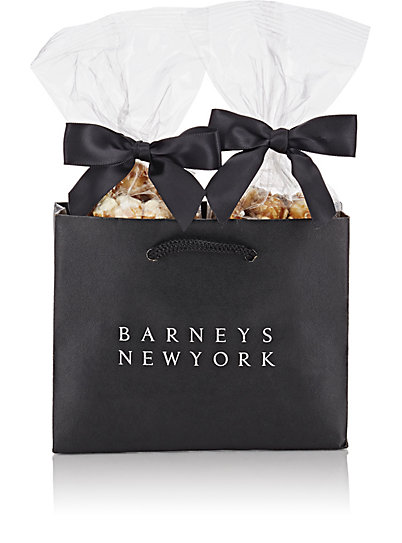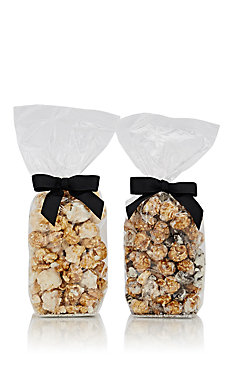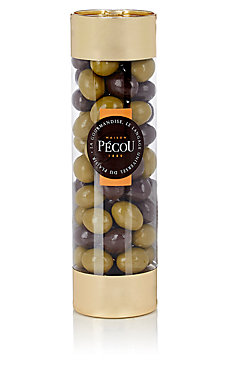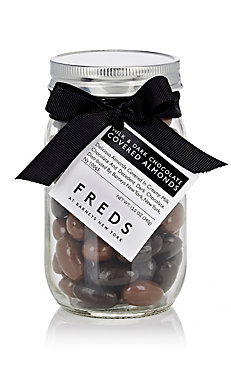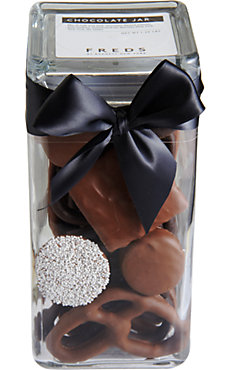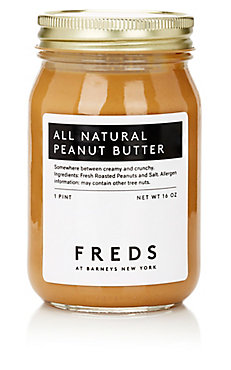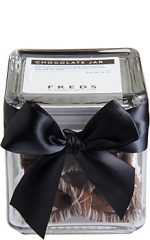 Whenever you receive an invitation for a Superbowl gathering or a dinner at someone's house, it's always a smart idea to pack a small host or hostess gift as a thank you. The delight in your friends' eyes when they see something unexpected (and usually delicious) keeps the evening spirit alive.
You could pick up a bottle of wine from the local store or a bakery treat, but I personally prefer Barneys New York's treats. The luxury store carries something for everyone. My recent favorites include:
FREDS at Barneys New York Milk and Drak Chocolate Covered Almonds Mason Jar
For the extreme chocolate lover in your life, this cool jar includes an assortment of chocolate covered almonds. We also love the Office Nibbler which includes chocolate-covered pretzels, graham crackers, Oreos, and nonpareils packaged in a clear lidded box.
FREDS at Barneys New York All-Natural Peanut Butter Jar.
Who doesn't love real peanut butter? Made with fresh peanuts and salt, when I'm in a less carb-restriction-mood, I prefer mine on toast with a drizzle of honey or jam. Yum!
FREDS at Barneys New York Dragees Pecou 
Take the Olive Chocolates Tube as a gift anytime of the year. With just the right amount of bite, these olive candies won't last long.
Take a different approach to bringing a hostess gift with something tasty from Barneys New York. Click the links or images above to take advantage of these gift-friendly treats. There's always a lovely selection of teas!