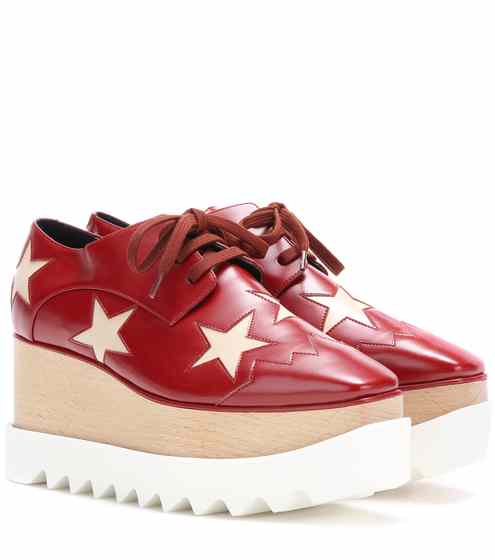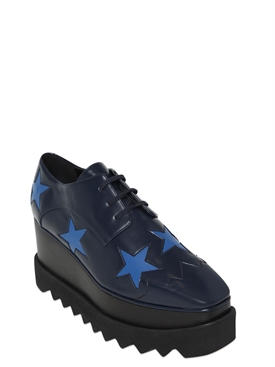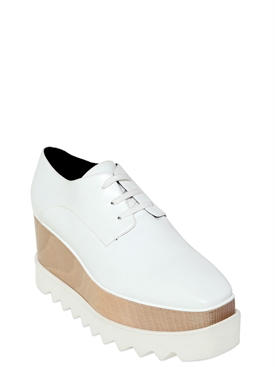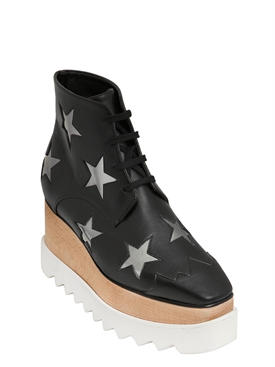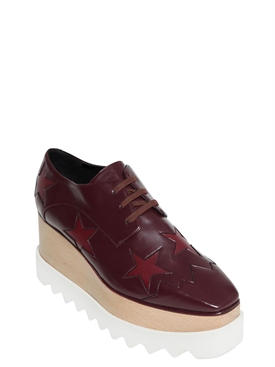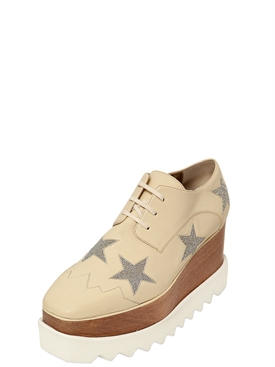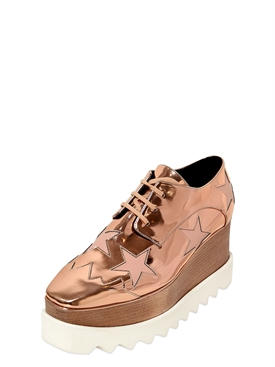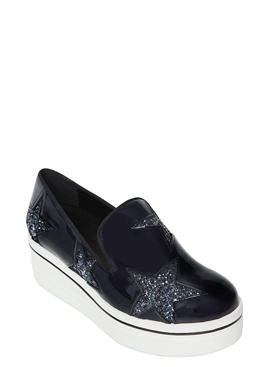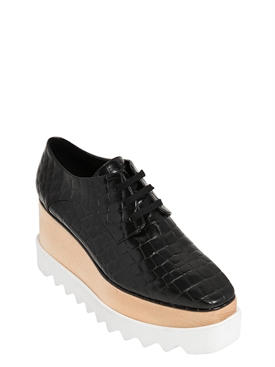 Tis the season of the platform and this is 
THE platform of the season
. Already a frenzy to own a pair of
Stella McCartney's Elyse Oxfords
 or
the faux black and white ankle boots
and they are far from cheap! Recently spotted on celebs; Vanessa Hudgens, Bella Hadid and "my daughter" (of course!) are sure to make you a "STAR" even if you aren't one already. I'm debating buying a pair but given my age and the price I'm thinking twice?? (Ya, right!!) I love them all, but the front runner for me is the
navy pair with the royal blue stars.
Looks great styled with denim jeans and perfect for fall. Don't ya think?
I also love the metallic pink pair (coppery flair). The glimmer of the metallics is ultra-cool. Would you wear all silver platforms? Metallic is in almost every season. Decisions…decisions but I know most of you will go with the black embossed faux croc. Can't say I blame you as they are the most wearable. Truly, Stella's platform inspired-oxfords which are not serious can be worn in a fun funky color. My least favorite color is the Bordeaux. (probably will fly out the door!)
Love everything about Stella this season; the bags, phone covers, jeans, leopard clothing and more but can't post it all today. I'm beginning with, the platform oxfords that I'm obsessing over. This line is also featured in our Boutique on A Few Goody Gumdrops with many more colors and combos. Be sure to click the purple links to view our curated pieces that are added daily. The oxford shoes feature faux wood wedges with white rubber soles, faux leather, a square toe box, faux leather star inserts or glittery star inserts and lace up like a true Oxford. If you're ready to indulge coolness and the inspired oxford shoe (of years gone by), click the purple links or the actual images. You're definitely doing the right thang even if you choose the white for fall!
XOXO,