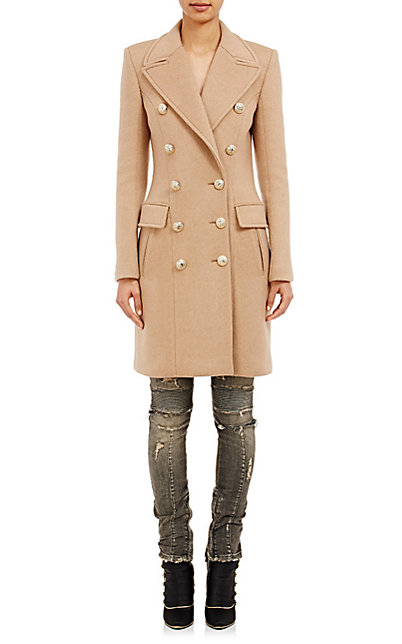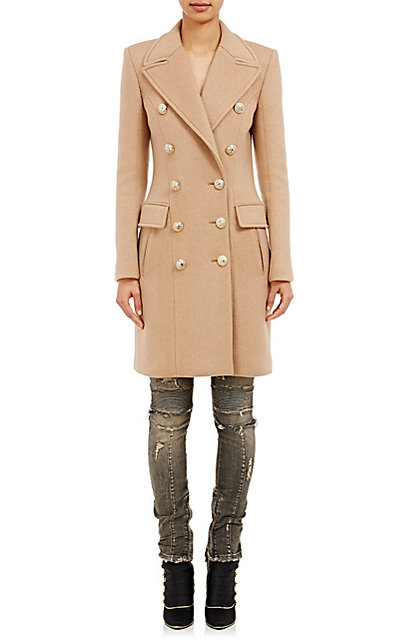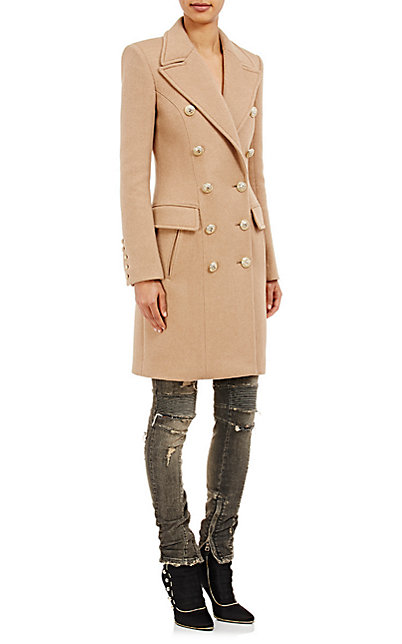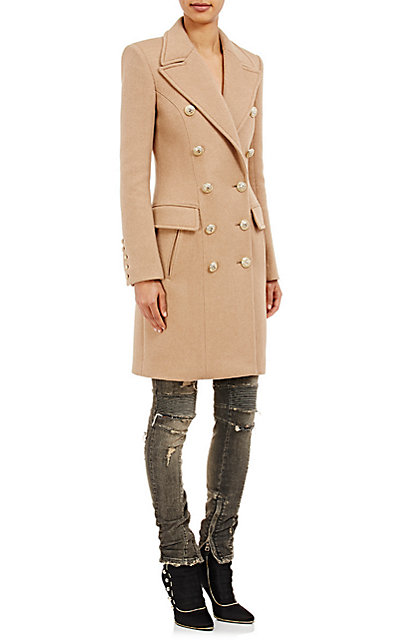 Last year (at this time) I was totally in a Balenciaga mood, and I may get there again, but right now I'm in a Balmain kind of mood. Just recently shared my "absolute" favorite blazers on the blog. Luckily for me, I already own one, so there's no need to make a big blazer purchase (phew!!!) this season but you can! What I'll need to make is a big purchase on Balmain's to-die-for camel double breasted fall coat. How incredibly gorgeous is this coat and the silhouette is amazing. The coat doesn't need accessories just a great pair of Row stretch leather leggings or Balmain's grey destroyed moto jeans. (the best kind of jeans to wear!) 
Balmain's Sable (tan) wool-cashmere double-breasted coat is so easy to wear from head to toe. The coat features the signature goldtone lion-head-engraved buttons, wide notch lapels, and so much more. Camel is timeless, and Balmain's high style coats are, too! This coat is chic, stunning; an over-the-top must have and a whole lot more not to mention prrrrricey. Okay….so you treat yourself to one high priced item per season. We're making it so easy to do that on A Few Goody Gumdrops. Click the purple links (above) or the actual images to shop.
The coat and blazers are also featured in our hand-curated Boutique located right here. Click the purple Boutique link to start doing some major Balmain shopping. There's nothing like shopping online especially when the best pieces are hand-picked for you! Our bag recommendation to complete the look is Chloe's leopard bag…cuz were' completely obsessed with leopard and its works so well with camel.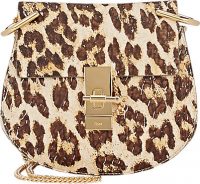 XOXO,