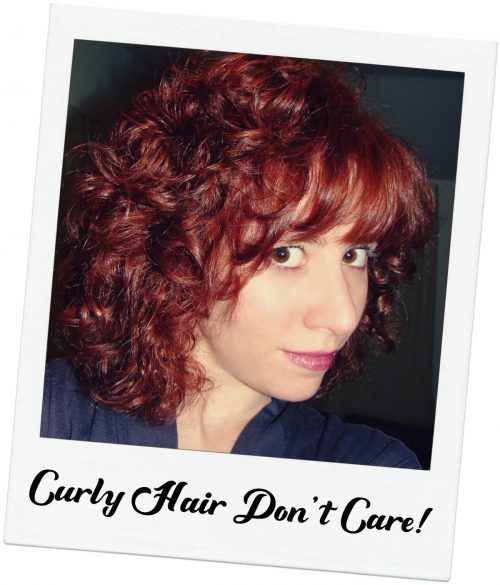 Bouncy and voluminous curly hairstyles are a huge trend this Spring! Keeping those curls defined, frizz-free, and beautiful might prove challenging, though, especially in the high humidity the summer months bring.
Don't throw your hair in a ponytail just yet! We've got helpful tips and tricks to help you keep your gorgeous curls looking fly, regardless of the heat and humidity!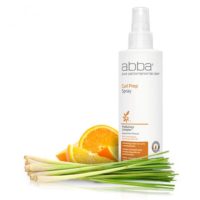 Don't expect your hair styling techniques to do all the work. Hair care and hair styling products are essential for success! Start by cleansing and conditioning your hair with Living Proof curl conditioning wash to get the perfect base for beautiful, defined, and frizz free hair.
Careful with your hair when you get out of the shower! Never rub or "dry" your hair with the towel as this will create frizz. Instead, gently blot or squeeze hair with a towel to carefully absorb water without disrupting curls.
Don't use a brush on your curls! Always use a large, wide-tooth comb to eliminate knots after your shower.
Before styling hair, coat the hair shaft and smooth it down so that your curls won't frizz out as they dry. Apply a smoothing lotion like ABBA Pure Performance Smoothing Blow Dry Lotion ($18) from root to tips by gently running your hands along your hair. This will add silkiness to the shaft and a little weight, which will help control the frizz. As an added bonus, you'll get super shiny hair!
Next, seal your curls with essential moisture by using a prep spray like ABBA Pure Performance Curl Prep Spray ($20).  It goes to work by defining your curls and giving them a bit of a bounce. Just spritz the curl prep spray on your hair, while scrunching the hair from the tips up to the roots.
Don't forget to use a small amount of gel like TRESemme Mega Hold Gel to your hair and scrunch it in to help hold those curls in place.
Layering professional and high quality products like this will give you a long lasting style!
To make your curly hairstyles last even longer, try these products: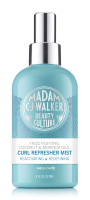 Madam C.J. Walker Beauty Culture Coconut & Moringa Oils Curl Refresher Mist is like an instant shot of espresso for your tired, slept-on curls. Each spritz of this fine mist will get your flattened waves and sad spirals back into shape. You can revive and re moisturize second day hair with Madam C.J. Walker Beauty Culture Coconut & Moringa Oils Curl Refresher Mist. It gently gives your hair a boost of moisture so you can maintain a smooth, silky style in between washings. Made with high quality, natural ingredients, this Refresher Mist not only works great, it smells great too! Drift off to a relaxing place with the aroma of a vanilla milkshake!
To use: Spray evenly throughout hair, then use finger tips to reshape waves and curls. Let dry!
Price: $26.00 exclusively at Sephora and Sephora.com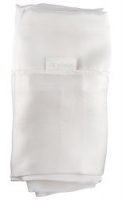 Get the NEW Drybar Slumber Party Silk Pillowcase made out of 100% natural silk! When you sleep on this pillowcase, it allows your hair to glide gently over the surface instead of pulling your hairstyle apart like most cotton pillowcases do. No more frizz, breakage or waking up with that classic bed head. Unlike cotton, silk does not strip your hair of it's moisture either! Best of all, this pillow case can be quickly hand washed in cold water with mild detergent and air dried.
Price: $45 on Sephora.com
Curl styling tips from Stylist, Educator, and Author Richard Jay.