After the dry, cold air all winter long, our hair is usually in pretty sad shape by spring time. Don't throw in the towel and chop it all off just yet! We've got 4 tips for getting healthier hair just in time for summer!
1. Remix Your Routine
Just because the shampoo and matching conditioner are sitting on the shelf right next to each other, doesn't mean you have to buy them both. While the ends of your hair might need extra moisture, your roots probably don't. In fact moisturizer conditioner can make your roots oily and heavy, which will make your hair lack volume. Wondering why your attempt at a blowout won't last more than 10 minutes? It just might be your conditioner!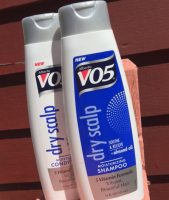 VO5 has released 4 new formulas that feature paraben-free shampoos and conditioners that are infused with vitamins and ingredients found in premium products.
Dry Scalp: plus Almond Oil helps soothe, relieve and moisturize the scalp
Volumizer: plus Biotin boost and amplify limp locks for fuller -looking hair
Split Ends: plus Panthenol helps reduce damage to delicate hair, adding moisturize and a smoother look
Anti-Frizz: plus Argan Oil helps tame and smooth unruly locks for sleek-looking hair
If you are looking for volume, try using the Volumizing shampoo and the Split Ends conditioner for a truly customized hair care routine! If you have a dry scalp and unruly hair, try the Dry Scalp shampoo, with the Dry Scalp conditioner at the roots and the Anti-Frizz Conditioner on the ends of your hair. Don't be afraid to mix and match hair care products till you find the perfect routine for YOU!
2. Don't Skip Steps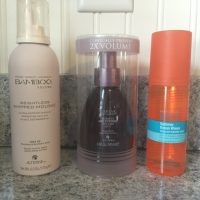 Please don't think that just because you used the right combination of products to wash and moisturizer your hair means you can skip styling products. The right styling products can turn what would have been an average hair day, into an amazing hair day.
Need volume and lift? Try ALTERNA Haircare CAVIAR Anti-Aging Miracle Multiplying Volume Mist. This one is great because it gives you long-lasting root-to-tip volume and a flexible hold that leaves your hair touchably soft.
Want to get the perfect beachy waves? Try ALTERNA Haircare Bamboo Beach Summer Ocean Waves Tousled Texture Spray. I love this lightweight texturizing spray because it gives you that sexy, just-back-from-the-beach hair without making your hair feel dirty.
Need some help keeping your blowout smooth and voluminous? Try ALTERNA Haircare Bamboo Volume Weightless Whipped Mousse. I really like this one because gives you manageable fullness, thickness, and literally lifts the hair from root to tip. The phyto-rich formula gives you big, sexy volume and all-day hold that won't get stiff or crunchy. Finally, a product that holds hair in place, but won't scare your boyfriend when he goes to touch your hair!
3. Brush It good. Brush it real good.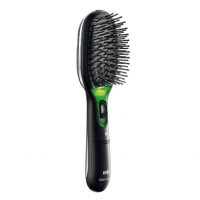 Don't keep using that same hairbrush you've been using for five years. Throw it away and replace your daily hairbrush with this one. Then when it's time to blowout your hair or straighten it, use a smoothing ceramic brush like this one. Is static and frizz an issue for you? Get the Braun Satin Iontec Hair Brush that tames frizz, flyaway and makes hair super shiny with active ion jets.
4. Use The Right Tools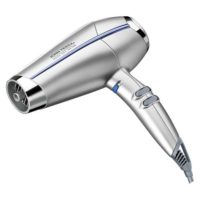 While it would be great if we could just shower, towel dry our hair and look awesome, that isn't reality for most of us. If you aren't a magic unicorn and you do actually need heat to make your mane behave, get styling tools that won't damage your hair. If you need a blow dryer, use this John Frieda Full Volume Hair Dryer and make sure that you always use an attachment on the end to keep the heat far enough away from your hair to not damage it.  Use a diffuser for curly styles and the nozzle for straight styles.  If you want super straight hair, get this flat iron.